At Mouqy Eyewear, you are able to select PayPal Express as the payment method to complete your purchase.

We'll show you how in these 4 quick steps!

1. Go to your cart
Be sure to review what's in your cart and make any necessary adjustments.

2. Proceed to checkout
Click the "Checkout" button to begin the checkout process.

3. Select PayPal Express as your payment method
The PayPal Express button will be displayed near the top.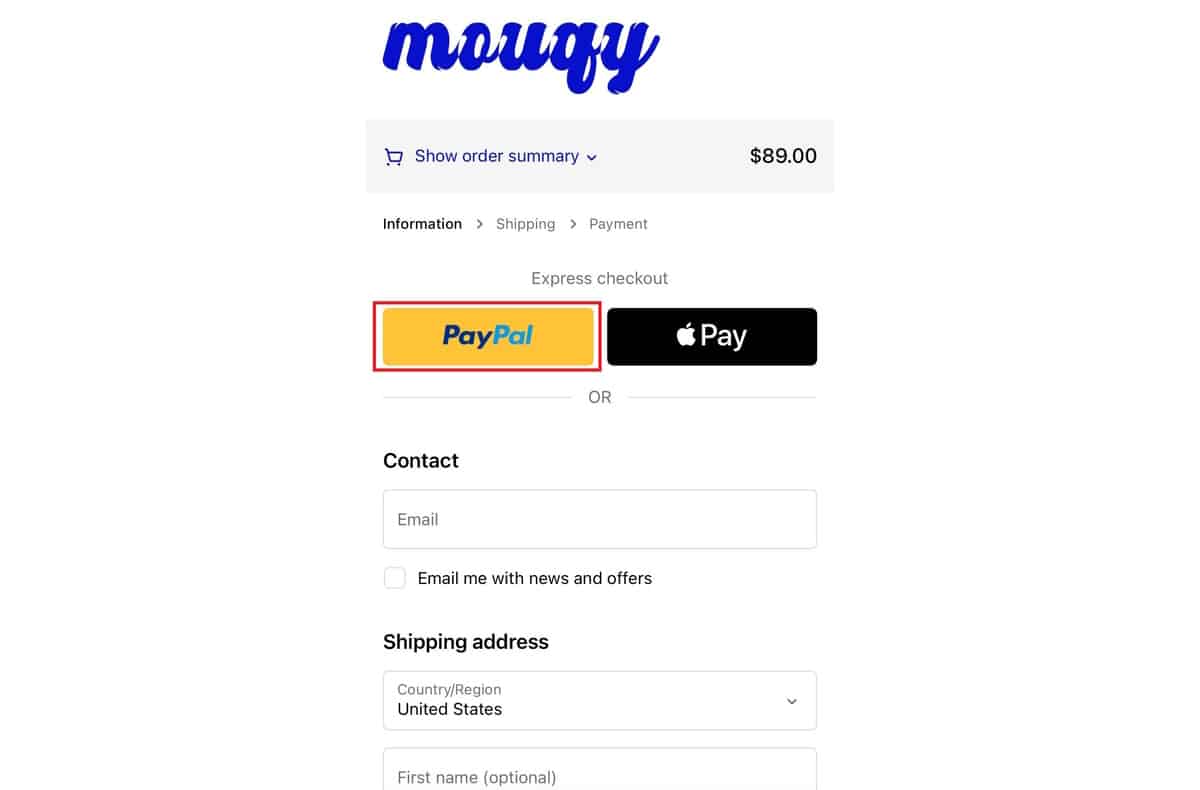 Select "PayPal Express" as your payment method.

4. Complete your purchase with PayPal Express
You will be redirected to the PayPal login page. Enter your PayPal account credentials and follow the on-screen instructions to complete your purchase.




Be sure to review your order amount and shipping address during the process.

Once your payment is confirmed, you will be redirected back to our store, where you'll receive a confirmation of your purchase. We'll then start processing your order.
To use PayPal Express, you must have an active PayPal account. Otherwise, you can sign up for a free account at the PayPal login page.
Happy shopping with PayPal Express!
We hope that this guide has made using PayPal Express a breeze.

If you need further assistance, please don't hesitate to get in touch with our helpful customer support team.