If you ask women to name the highlights in their lives, I'm fairly confident that for most, their wedding day would make it to one of the top spots.

As your husband-to-be's most special day and yours, it goes without saying that you'll want to look your best self from head to toe.

And the perfect look is never complete without the best makeup and accessories. For some of you, that includes eyeglasses.

While some may opt for contacts, glasses can be equally complementary to your outfit and even help you stand out even more!

If you're a bespectacled bride-to-be in need of style inspo, read on to find out how to select the perfect glasses and style them like a pro.
Consideration when picking your wedding eyeglasses
1. What's your wedding dress style?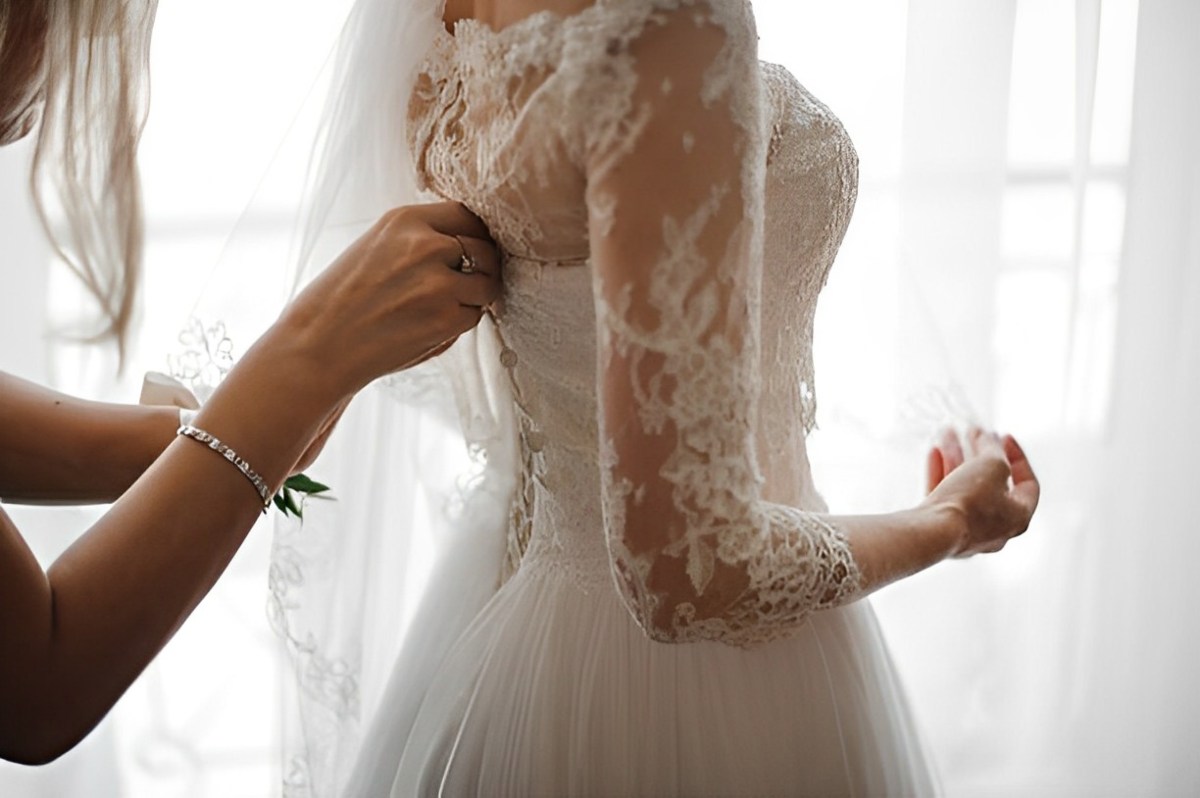 Wedding dresses have varying designs and silhouettes so ensure that your wedding eyeglasses complement your gown of choice.

Your wedding dress is undoubtedly the most important component of your full bridal regalia, and usually the part that takes the longest to get right. Hence, once you find the gown of your dreams, it's vital for your eyewear to complement, if not elevate it.

Later on, we'll share our recommendations for the best glasses according to the most popular wedding gown silhouettes.

2. Does your wedding have a certain theme?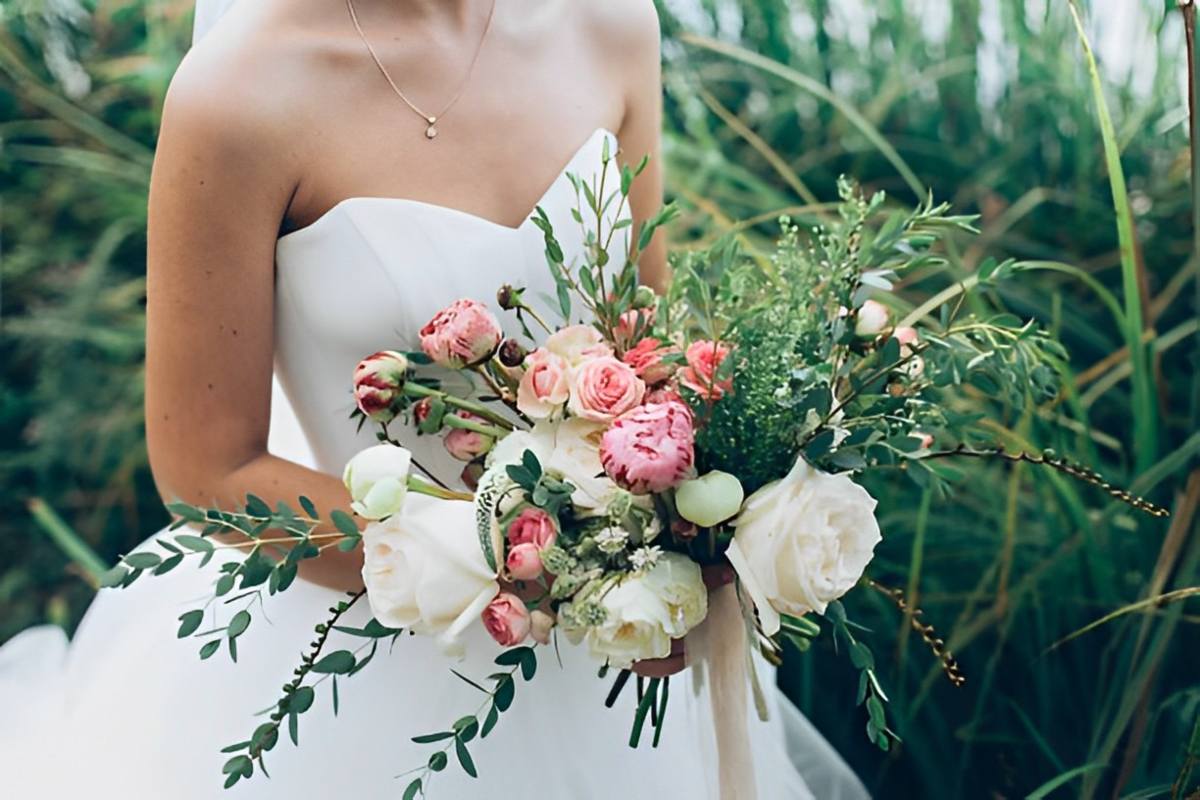 Your whole look, glasses included, should coincide with your wedding theme.

Your wedding theme dictates the look and mood of your wedding, so it's fitting to have your glasses match it in order to create cohesiveness. Here are some popular wedding themes to spark your creative juices.

Traditional/classicA traditional or classic wedding is usually represented by neutral colors that appear across floral arrangements and silverware, and clean lines. Eyeglasses in white, silver, pink, or gold tones go well with this theme.

Bohemian

A bohemian wedding leans more towards the fun side with wildflowers, earthy backdrops, and a mix of textures and colors. Quirky and flamboyant eyeglass frames will fit right in with this theme.

MinimalistThose who want their wedding to appear simple and elegant will favor this theme. Elegant and industrial decorations are usually the order of the day, with a palette of black, navy, cream, white, and taupe. Thin-framed or sleek, black-rimmed spectacles fit this theme the most.

RusticRustic is bohemian mixed with a laidback countryside spirit. Weddings with this theme are usually furnished with wooden table sets, wildflowers, lush green decor, and mix 'n' match glassware. Eyeglasses with metal, brown, gold or even tortoiseshell frames will blend in seamlessly with this theme.

GlamorousA glamorous wedding is usually embellished with gold and silver accents on classic white decor, although rich jewel tones like emerald green and amethyst are equally luxe and can add an unexpected pop of color. One can also expect to see sparkling tableware and an abundance of chandeliers. White, golden, or transparent frames suit this theme best.
3. Your hair and makeup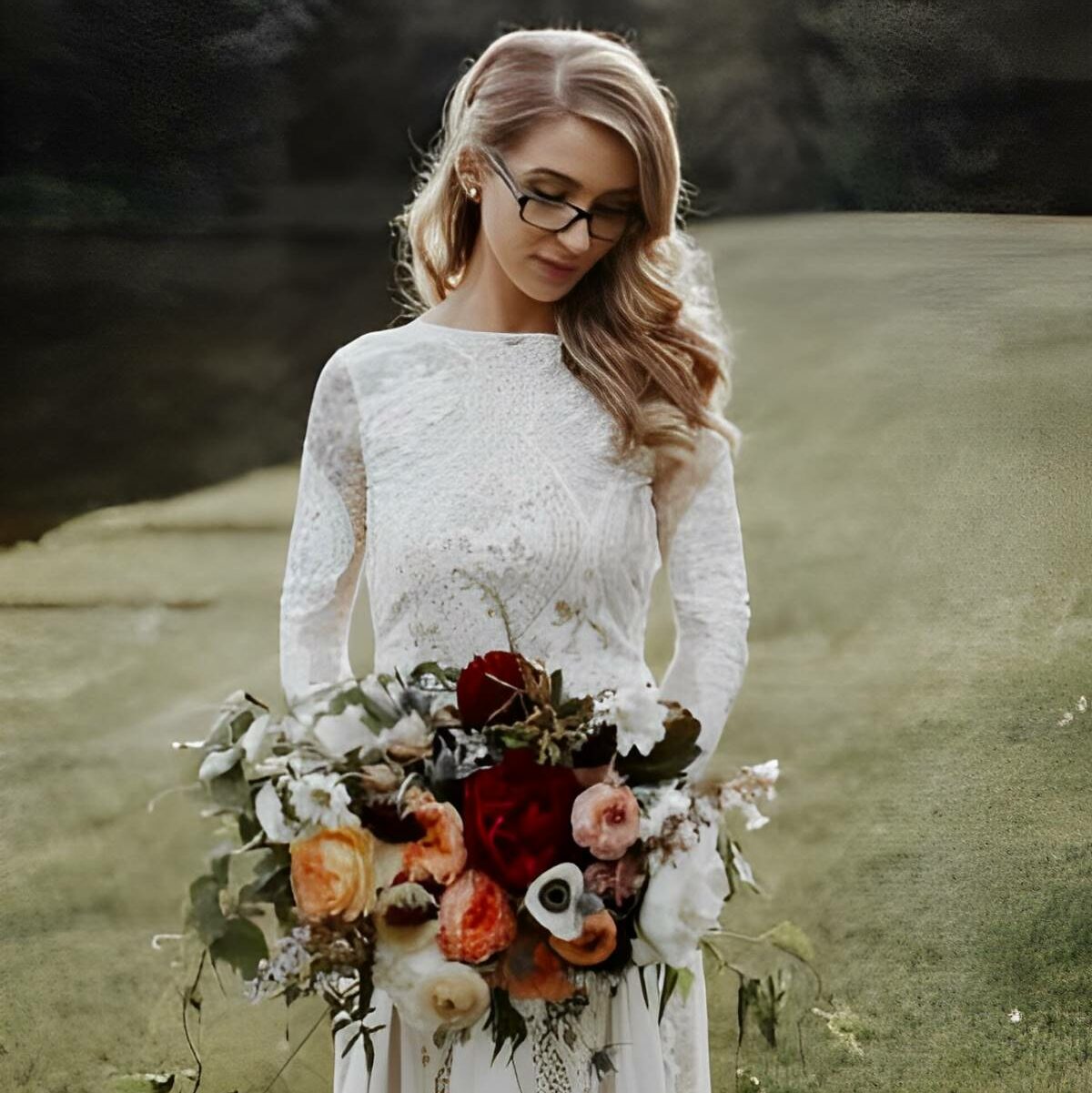 Getting the right hairstyle and makeup look are key to making your glasses bridal-appropriate.

Tousled hair or beach waves look good with round frames. If you're rocking a sleek ponytail, either round or cat eye specs will pair great.

For brides going down the chignon or bun route, you can play around with square, rectangle, or oval eyeglasses.

Ultimately, it's best to have trial sessions with your hairstylist and experiment with different hairstyles to see what goes best with your wedding eyeglasses and dress.

Makeup and eyeglasses also need to work hand in hand to enhance your facial features. Thin, minimalist frames suit a neutral and natural makeup look best.

For brides who want a peachy makeup look on the day, you can make any boldly colored, thick-rimmed glasses work.

Finally, if you're going for a smoky look, pick a frame that matches its sultry energy with cat eye glasses that'll make you look like a vixen in white.

4. What eyeglasses will flatter your facial features?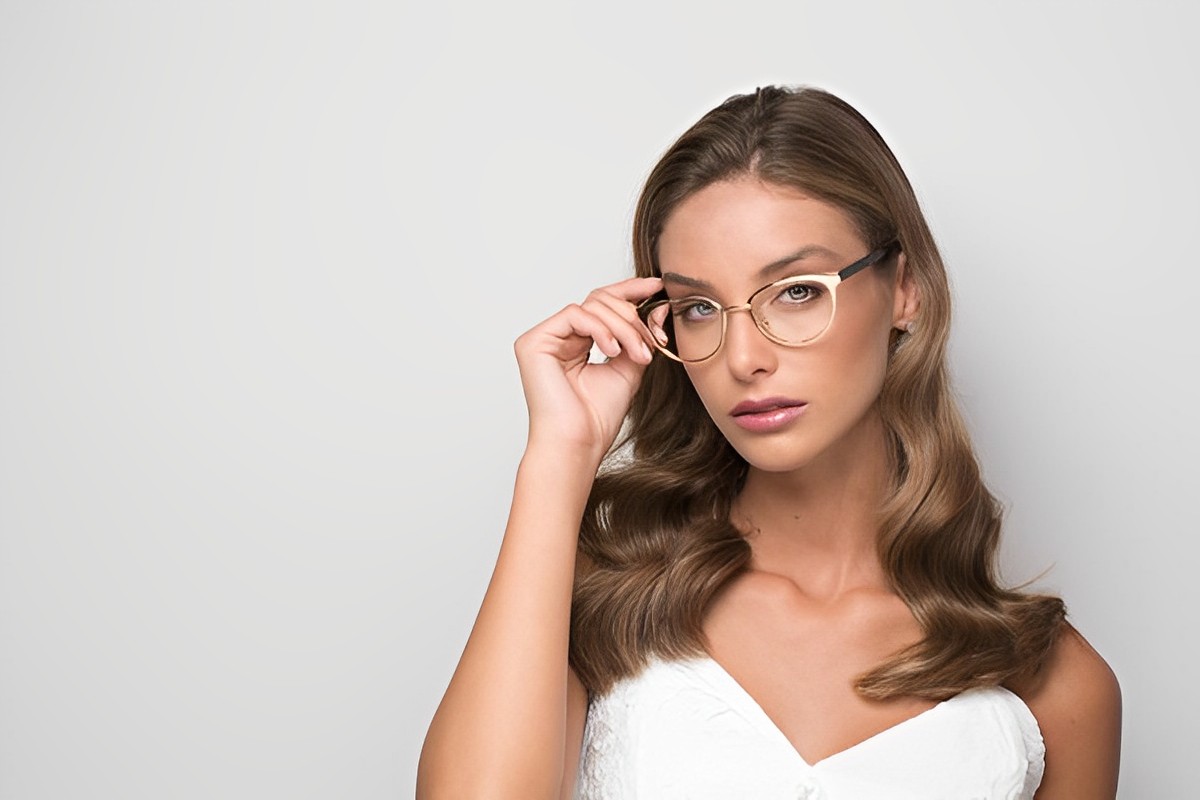 Your face shape plays a huge part in determining which frame shapes fit you the best. For instance, round faces suit more angular styles such as square, geometric, and oversized frames, while heart-shaped faces work best with oval and rectangular frames.

For more detailed info, head on over here to find out the right frames for your face shape.

Aside from selecting the right shape, choosing the right color is also vital. Here's how you can find your perfect shade based on your skin tone, eye color, and your hair color.

5. The long term wearability of your frames

Having put so much effort into choosing your glasses, you'd want to make sure that they can stand the test of time, both in terms of durability and style.

While your wedding eyeglasses are undoubtedly precious to you, you can get more out of them by being able to wear them long after you've walked down the aisle. A lasting design, good materials, and comfort are all key to making your glasses an accessory for life.

Pairing the right wedding eyeglasses for your dress
Finding 'The One' in your wedding dress can get frustrating. There will be plenty of gorgeous gowns to choose from and it can be a lot. Once you've nailed down your dress for the day, finding the right glasses to go with them should be much easier, so just look for your gown's silhouette below to get our curated suggestions for you!

1. Mermaid or fishtail dress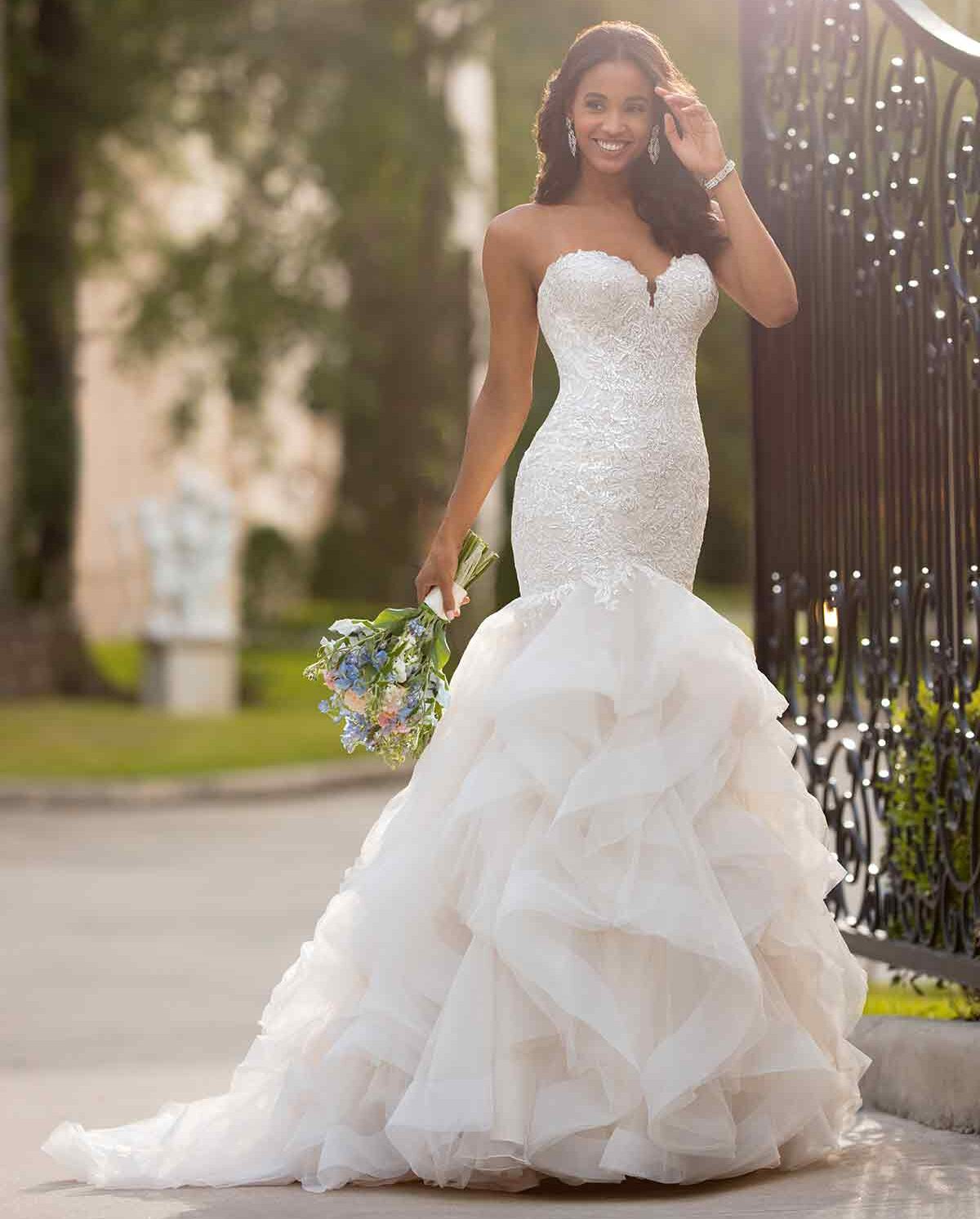 A gown with a mermaid/fishtail silhouette is meant to accentuate your curves. It hugs the chest, waist, and hips, then flares out at the bottom. Its sultry hourglass shape will go best with either retro-inspired browline or cat-eye glasses.

Below are some picks from Mouqy that will complement your mermaid gown.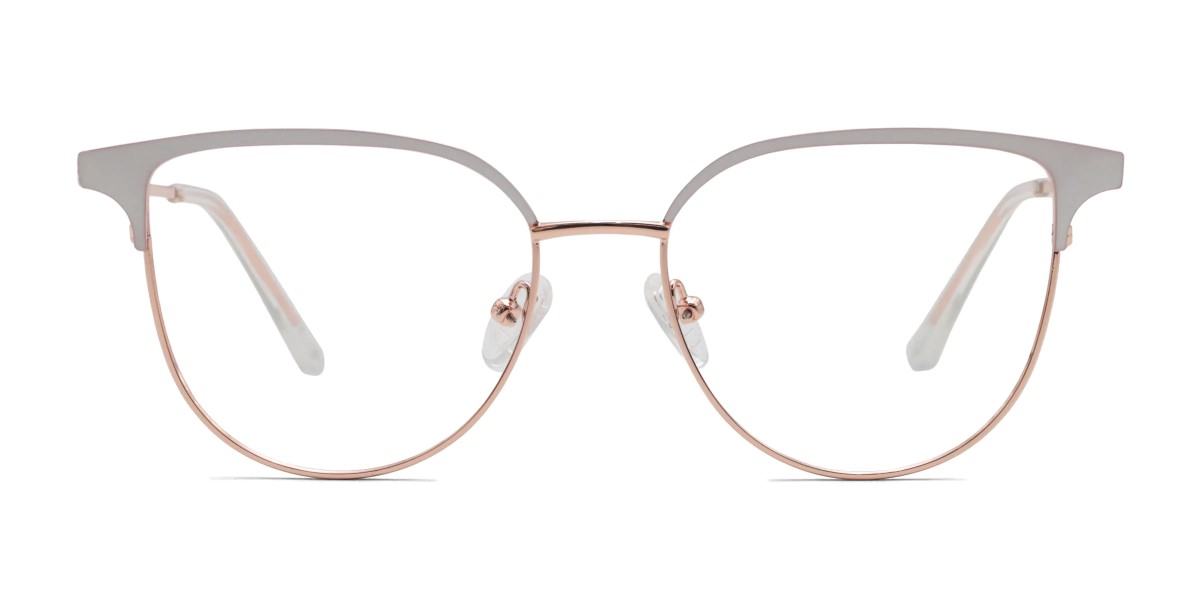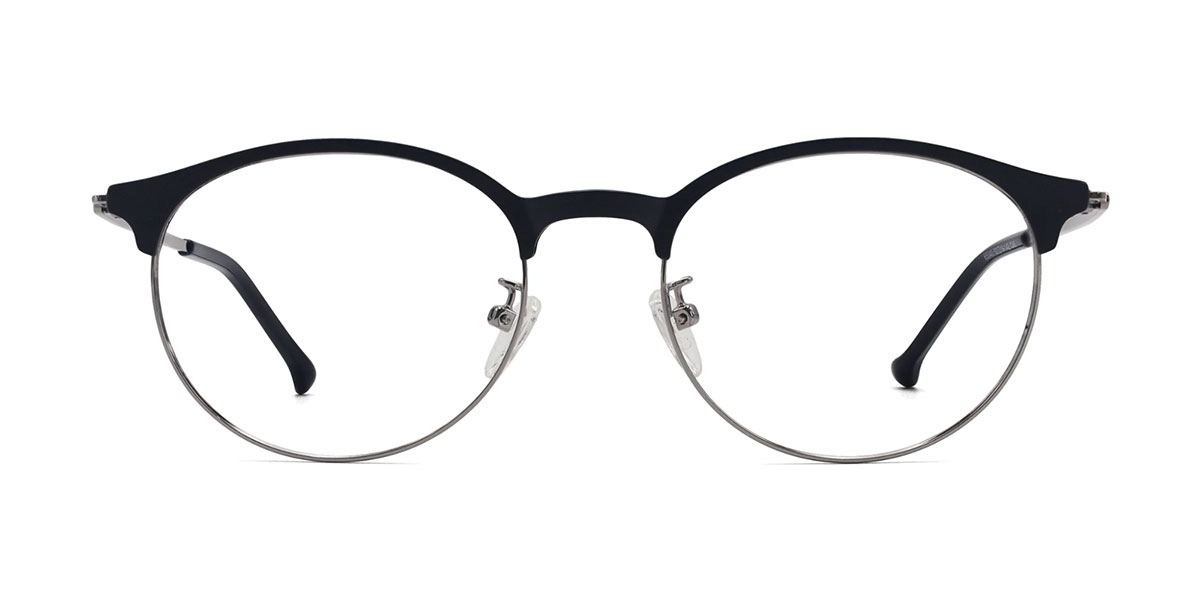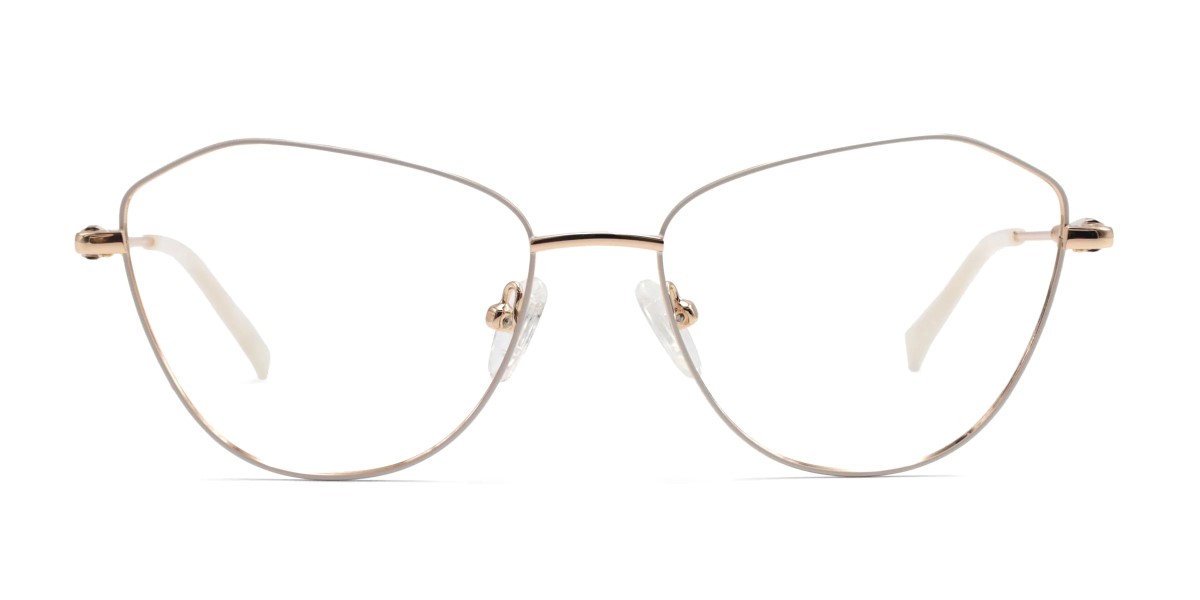 2. A-line gown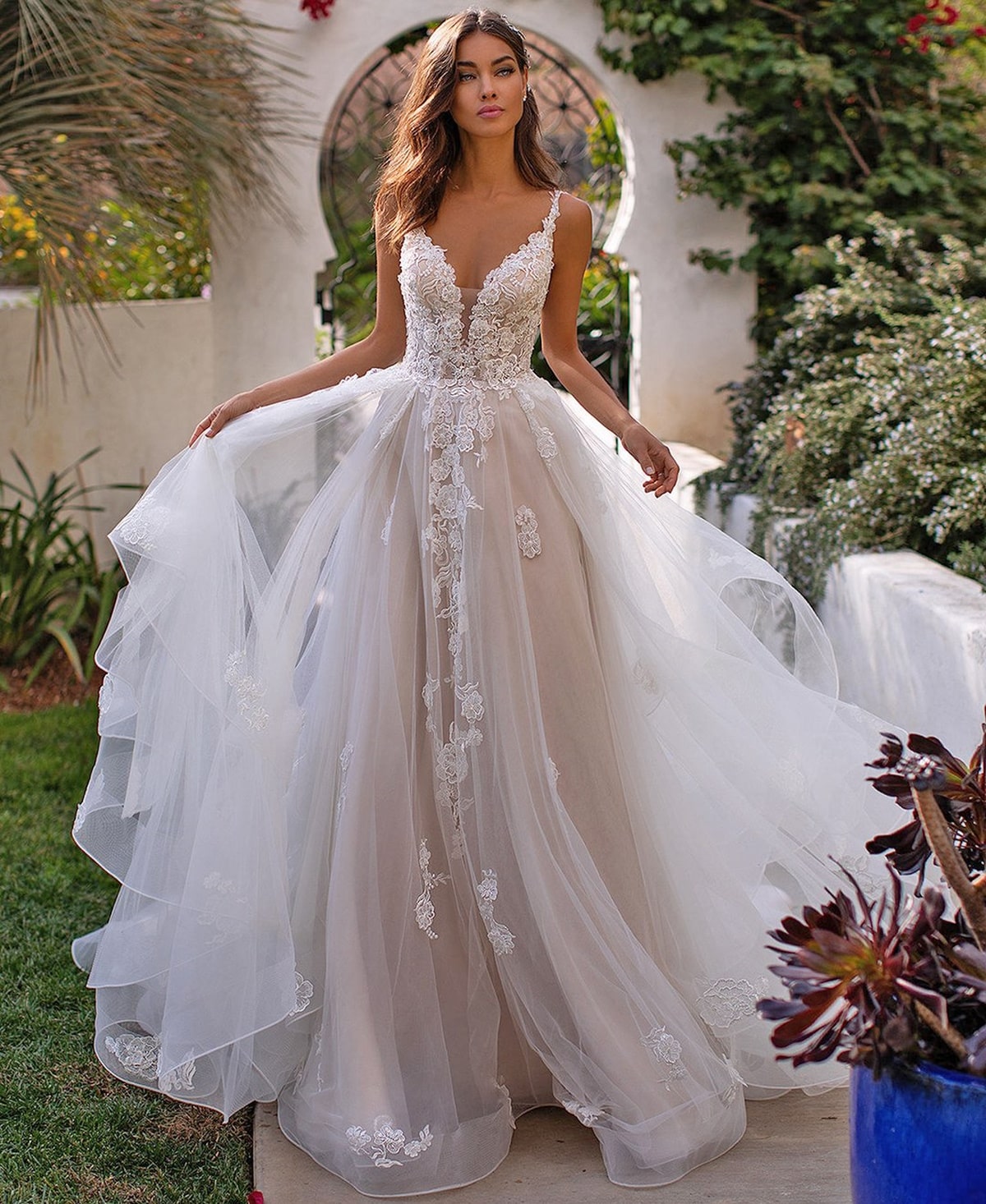 As its name suggests, this style is modeled after the alphabet. It has a fitted bodice that flares out from the waist down to the hem. Given that it's a classic silhouette, it can complement almost any eyeglass design, so you just need to pick according to your face shape.

Here are some of Mouqy's eyeglasses that fit A-line gowns to a T.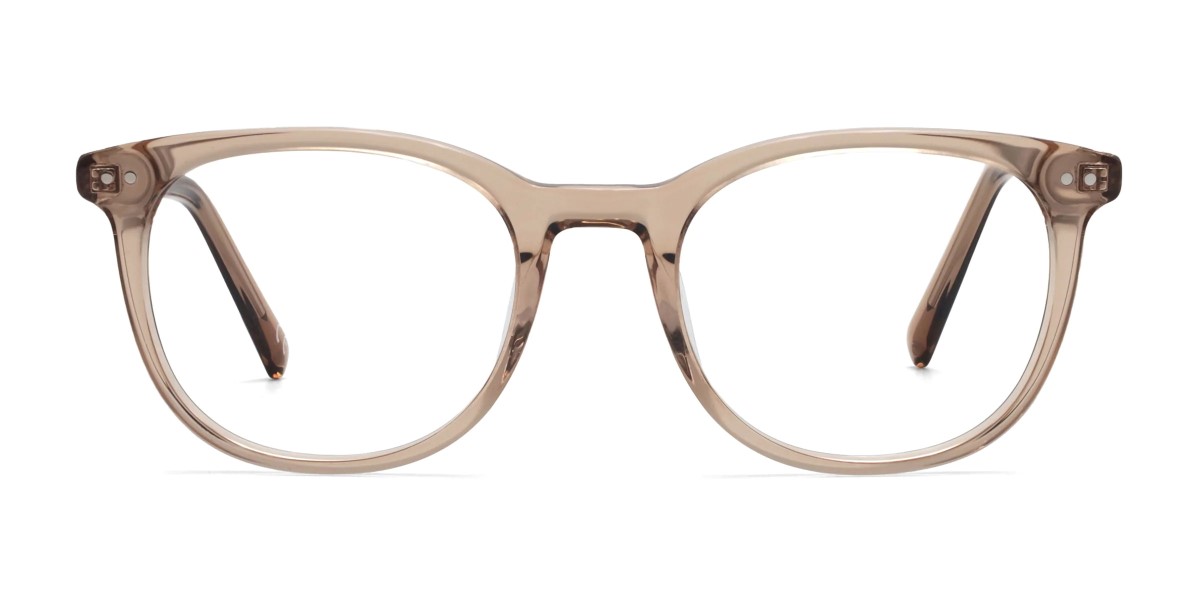 3. Princess gown or ball gown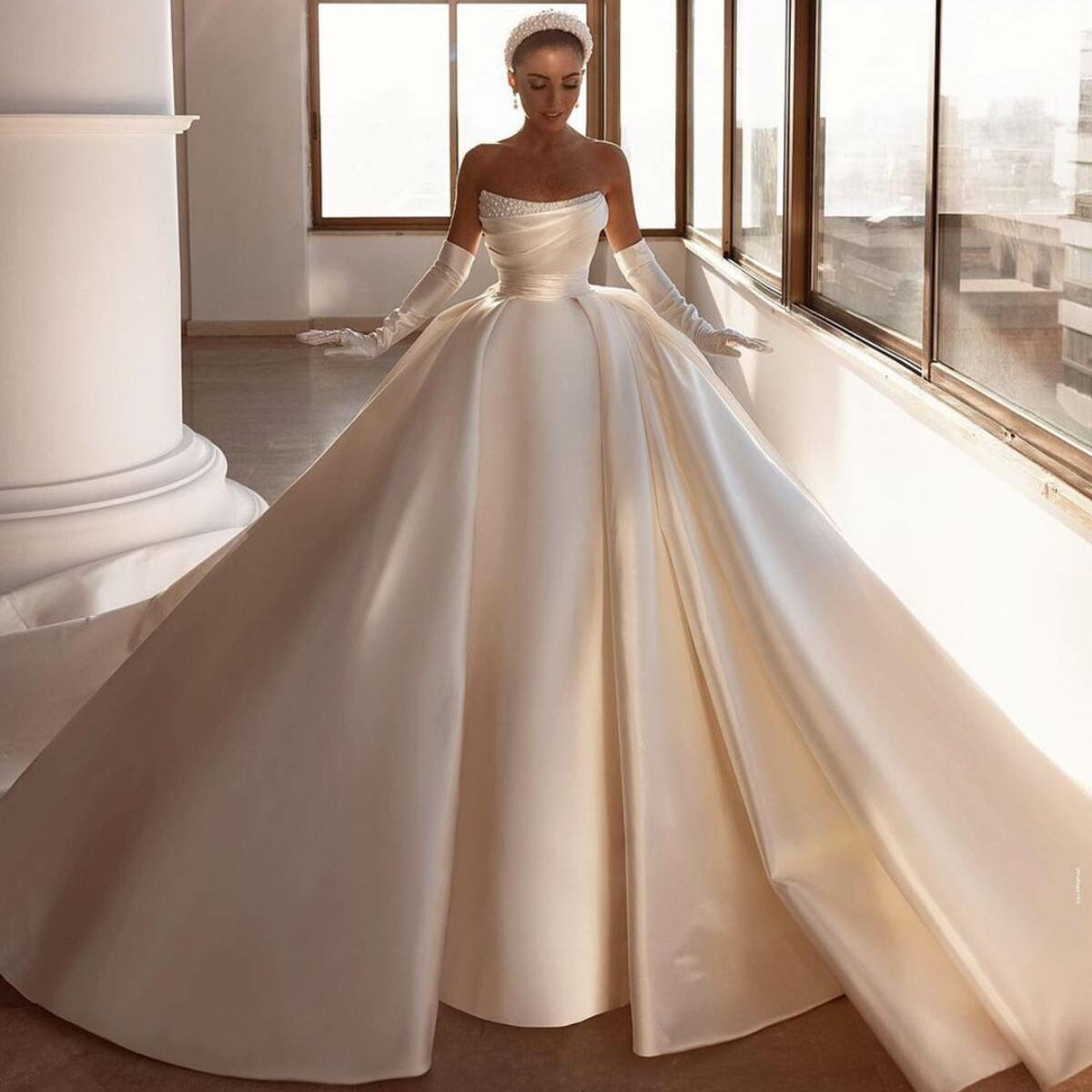 Think Disney Princess and you've got the right idea. This design hugs your upper body and ends in a voluminous skirt that brings the drama and magic. With such a statement-making dress, you would be best suited to a simple design in neutral or pale tones to complement your frock instead of overshadowing it.

We've got some specs to make you feel and look every bit the bespectacled princess: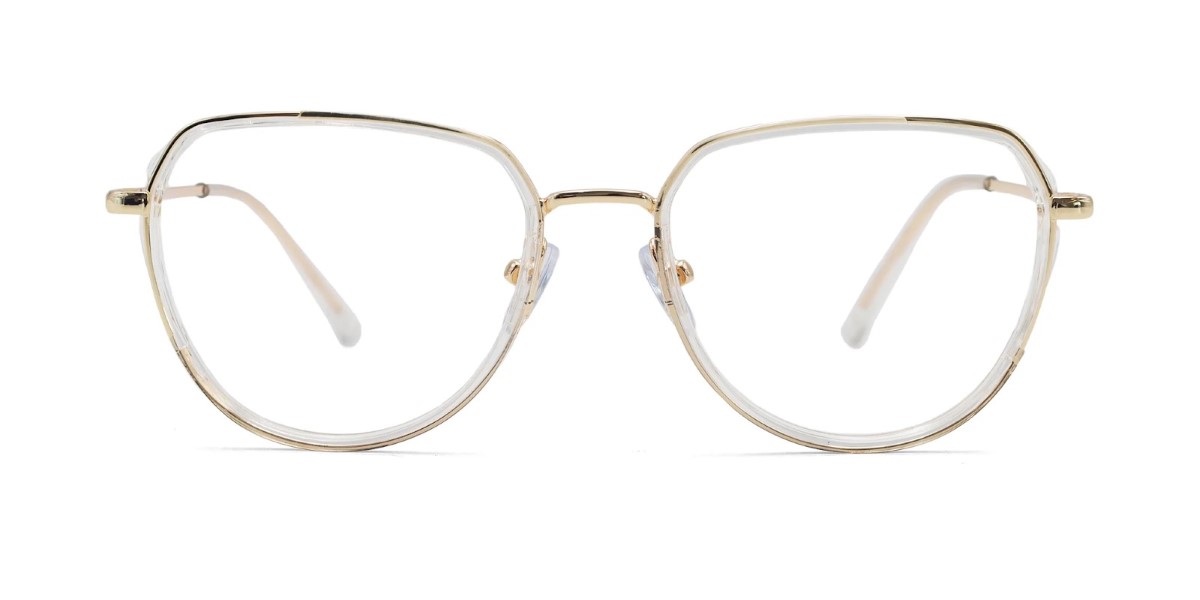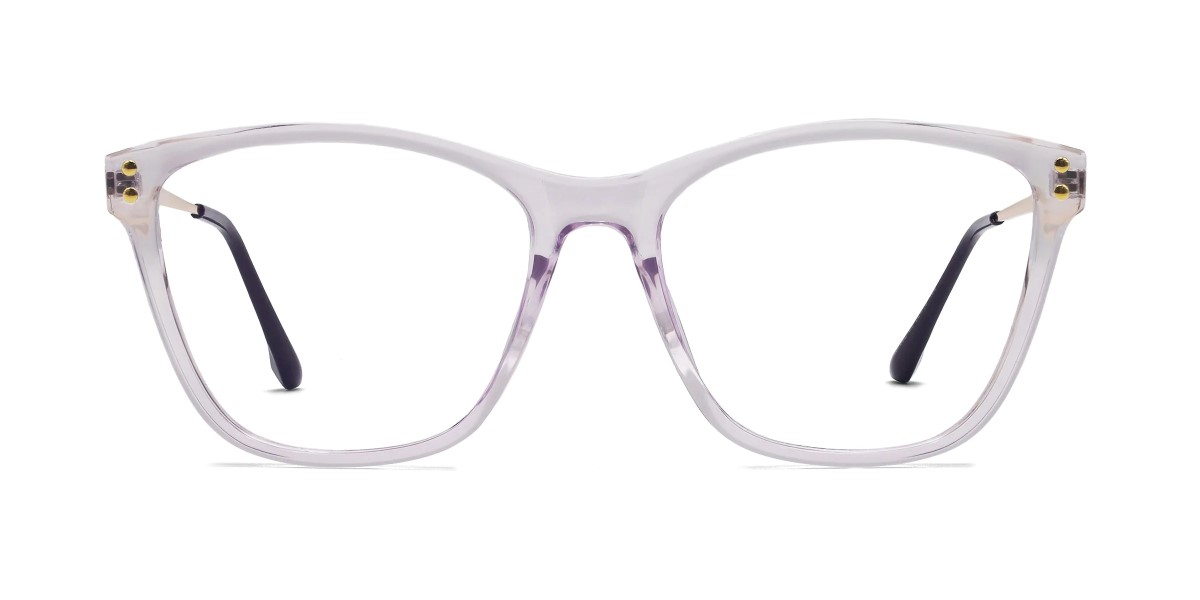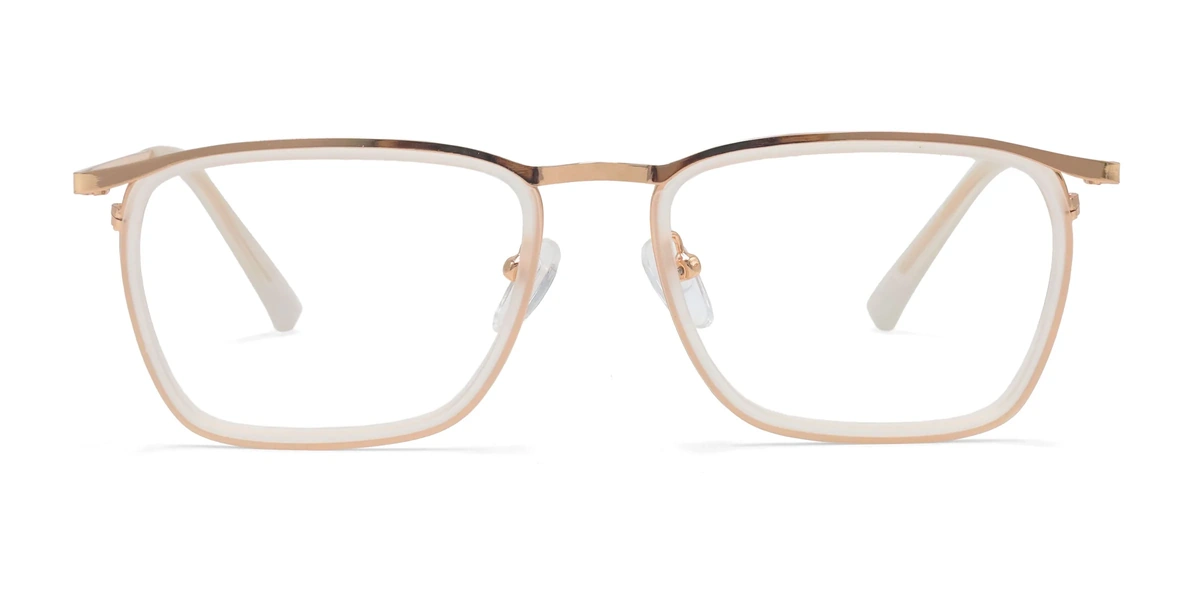 4. Trumpet dress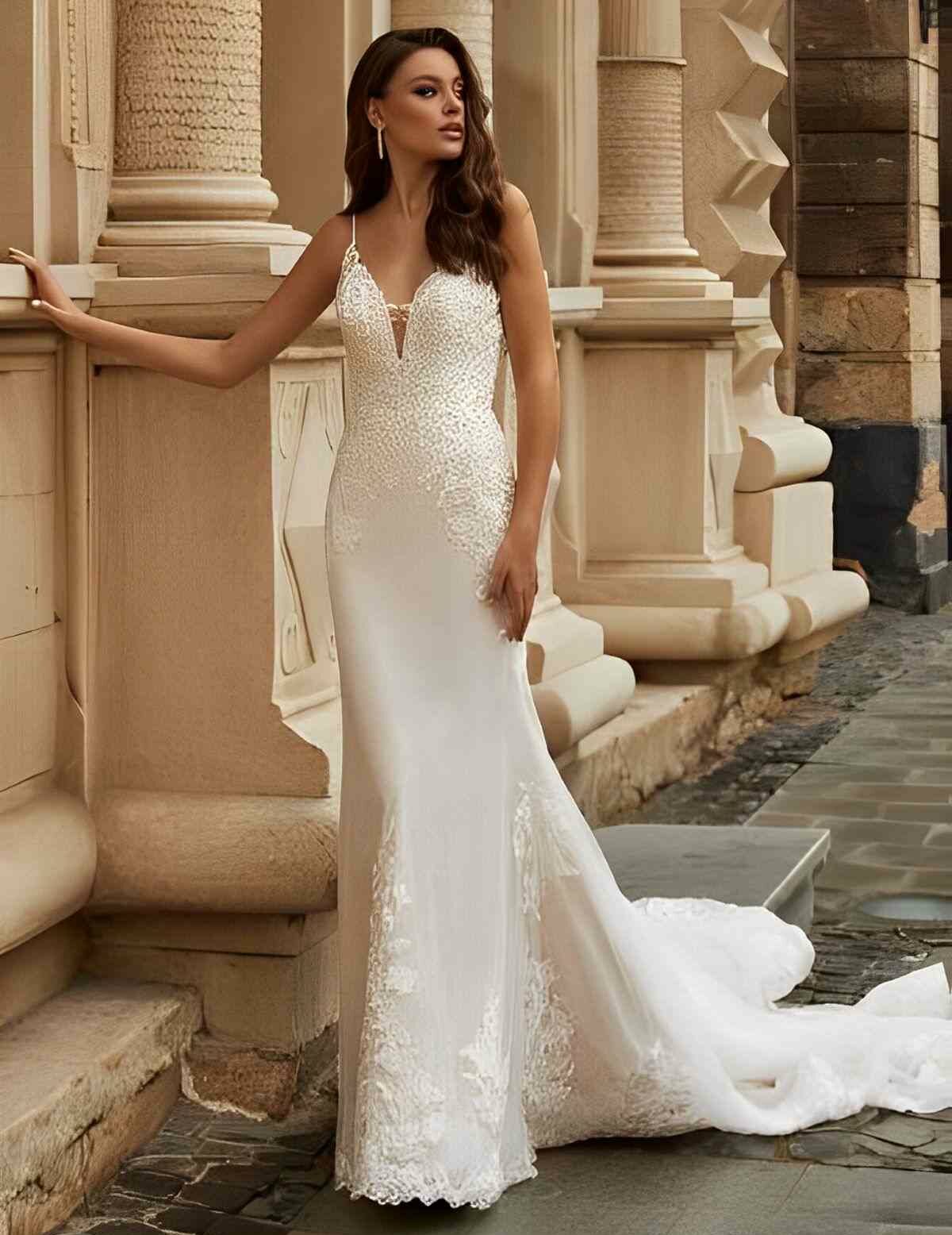 A cross between A-line and mermaid, this dress is fitted from the bodice to mid-thigh, and ends in a subtle flare below the knees. Similar to the mermaid style, this goes well with browline or cat eye frames as they will play up the gentle curves of this type of gown.

Here are some frames to go with your elegant trumpet dress: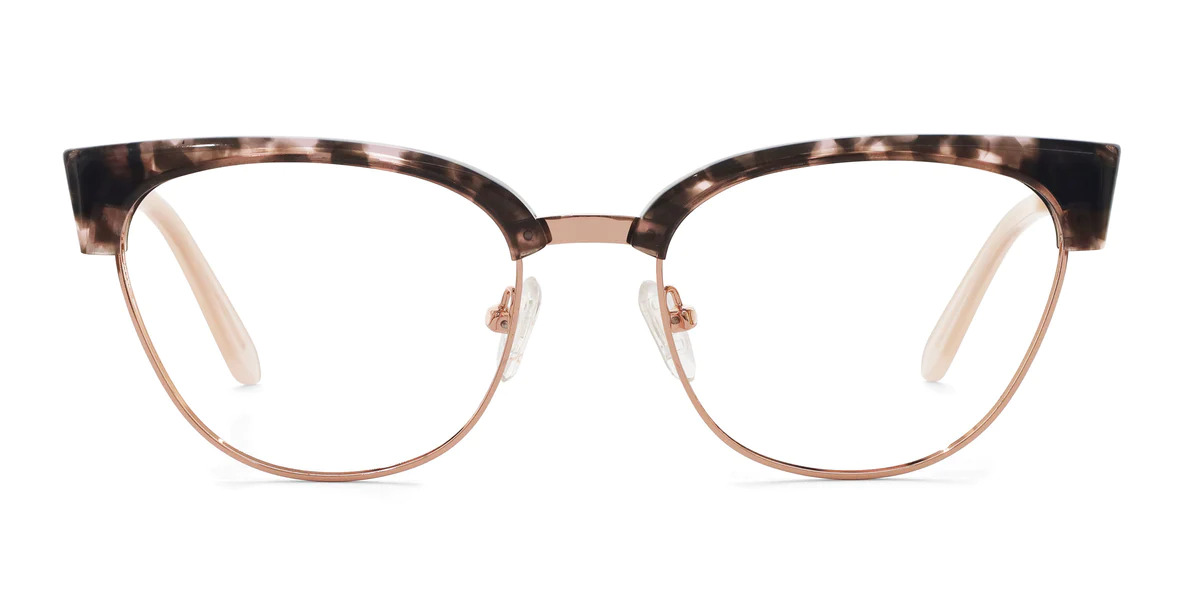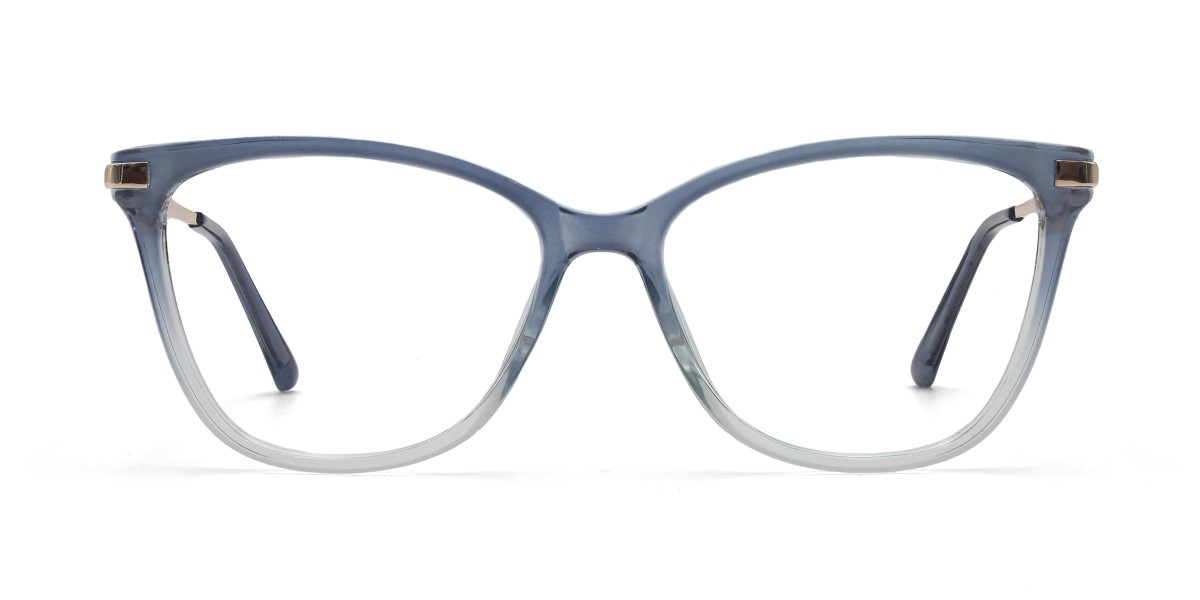 5. Shift wedding dresses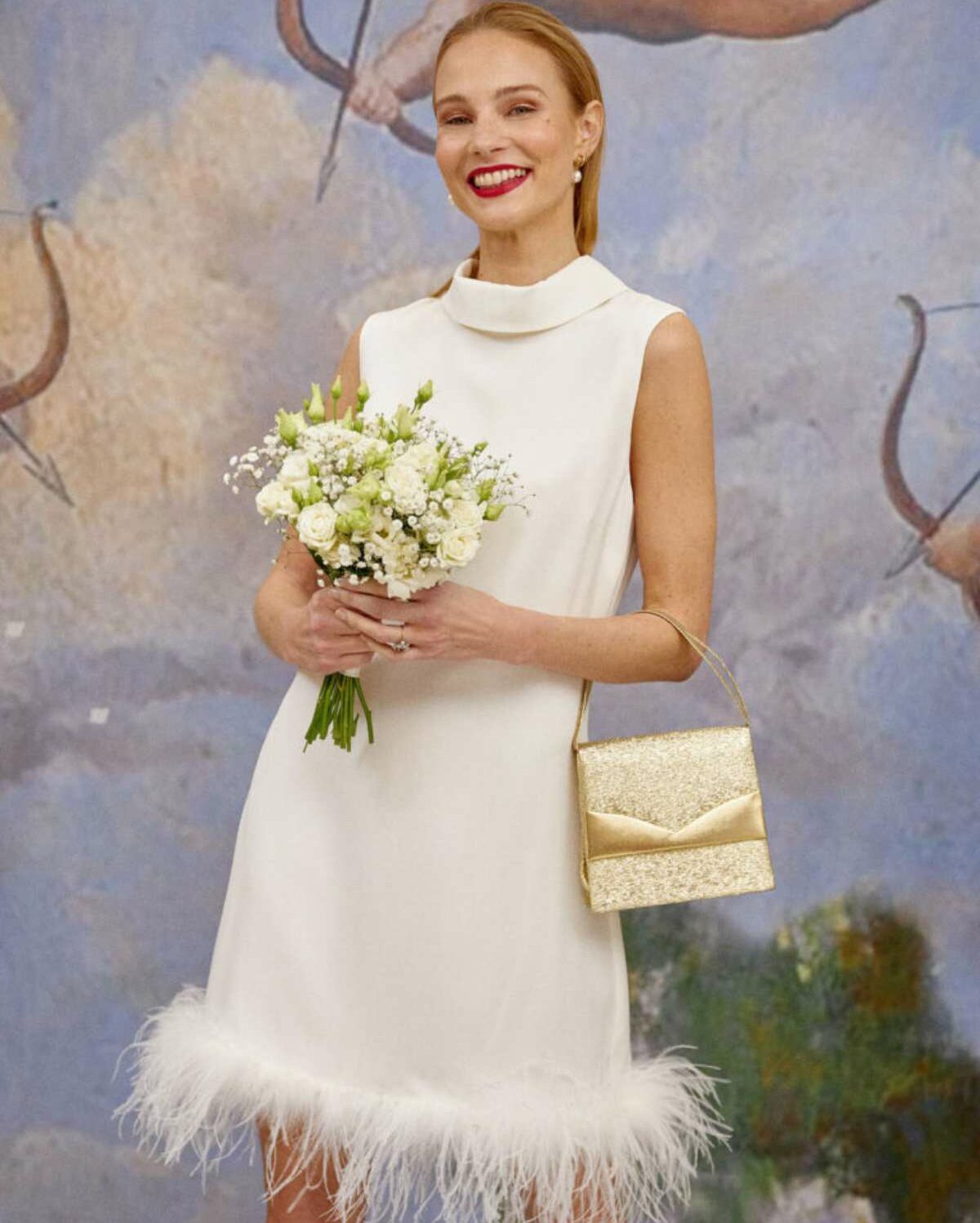 For brides who want a more casual look that's equal parts comfortable and stylish, this is the perfect choice. In shift dresses, the fabric drops down straight from the shoulders and ends at the knees. To elevate this simple silhouette, you can opt for glasses that have a louder personality, like those with more vibrant or darker colors, or simply more unconventional shapes.

Check out two of Mouqy's most eye-catching colorful specs to add flair to your shift gown: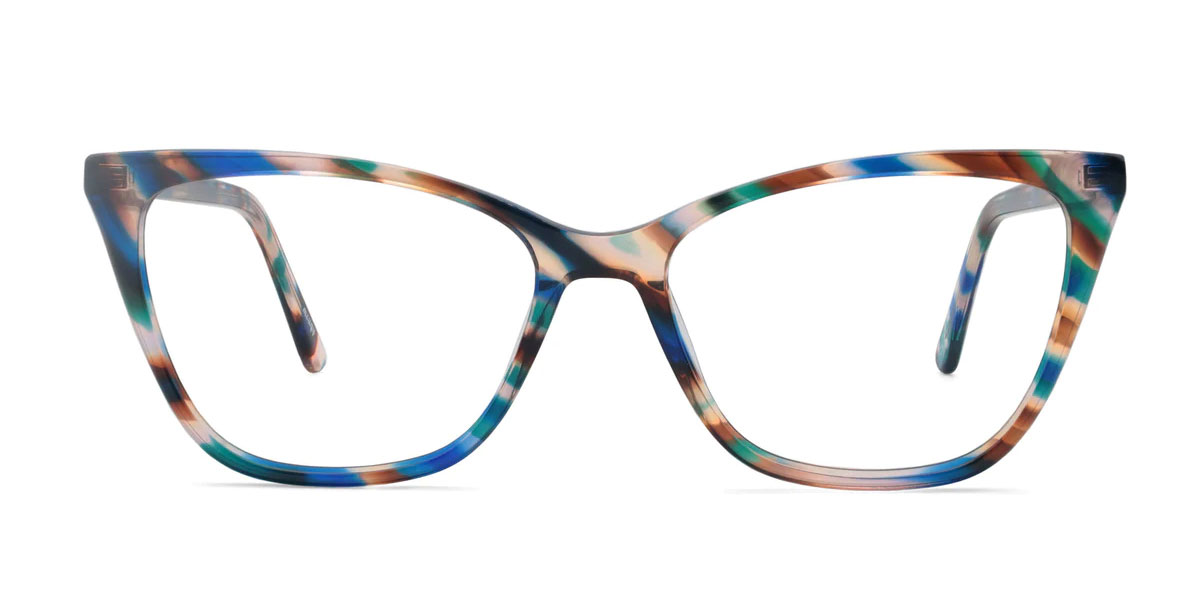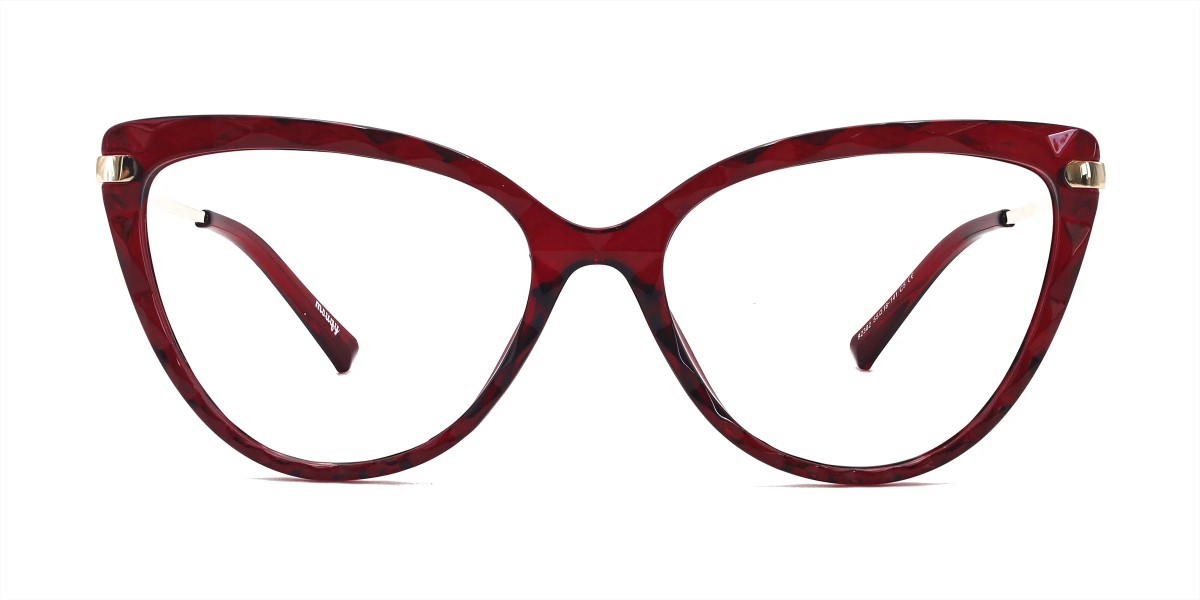 What about wedding eyeglasses for the groom?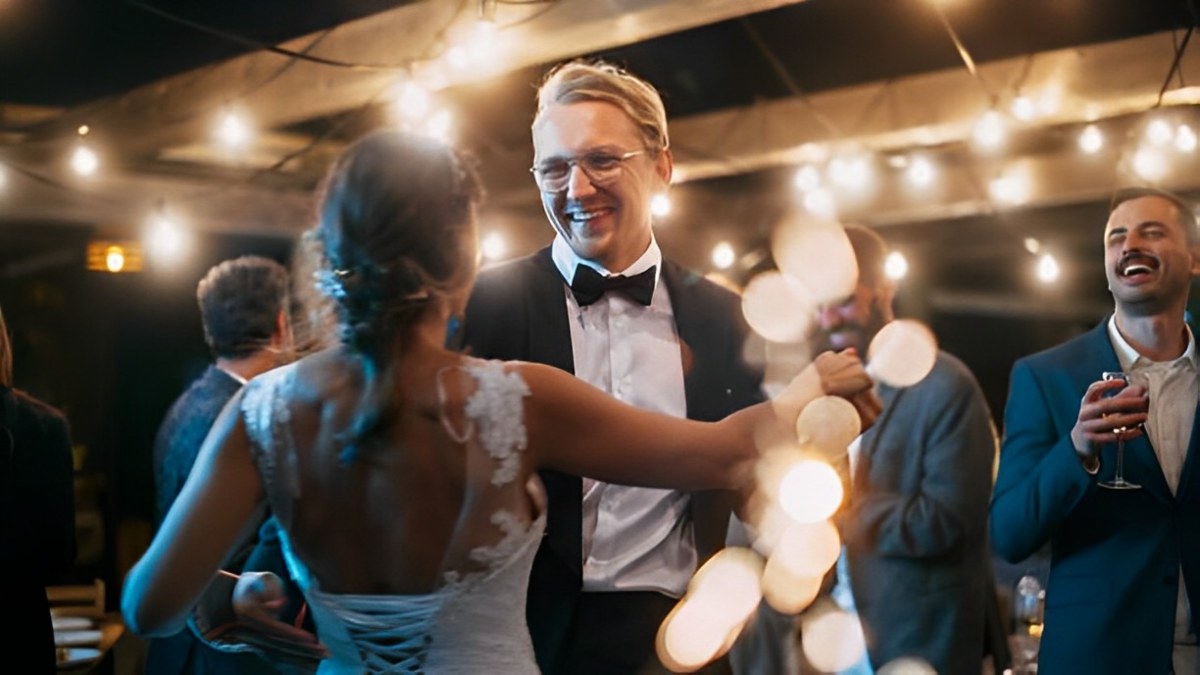 If the groom decides to wear glasses, there are equally as many frames for them to choose from depending on their esthetic.

If your beloved decides to wear glasses on your wedding day, it would definitely be cute to match or complement each other's glasses. Frame choices are no less interesting for men, so here are some frames we recommend for various bridal menswear esthetics.

For the groom who likes to look polished and timeless: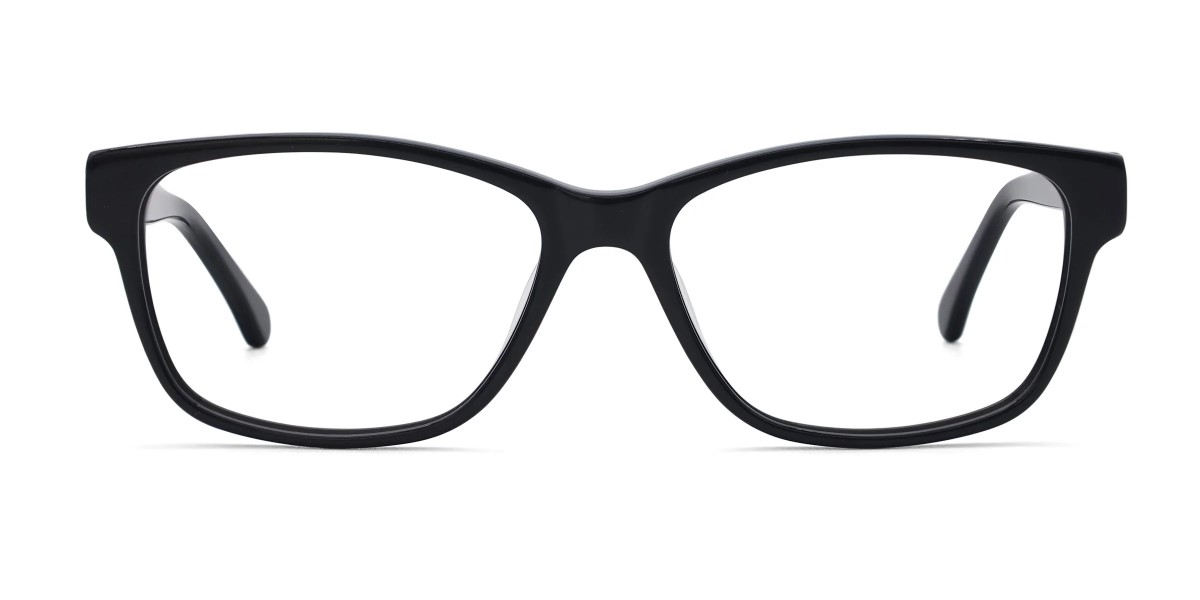 For the nostalgic groom who likes to have fun: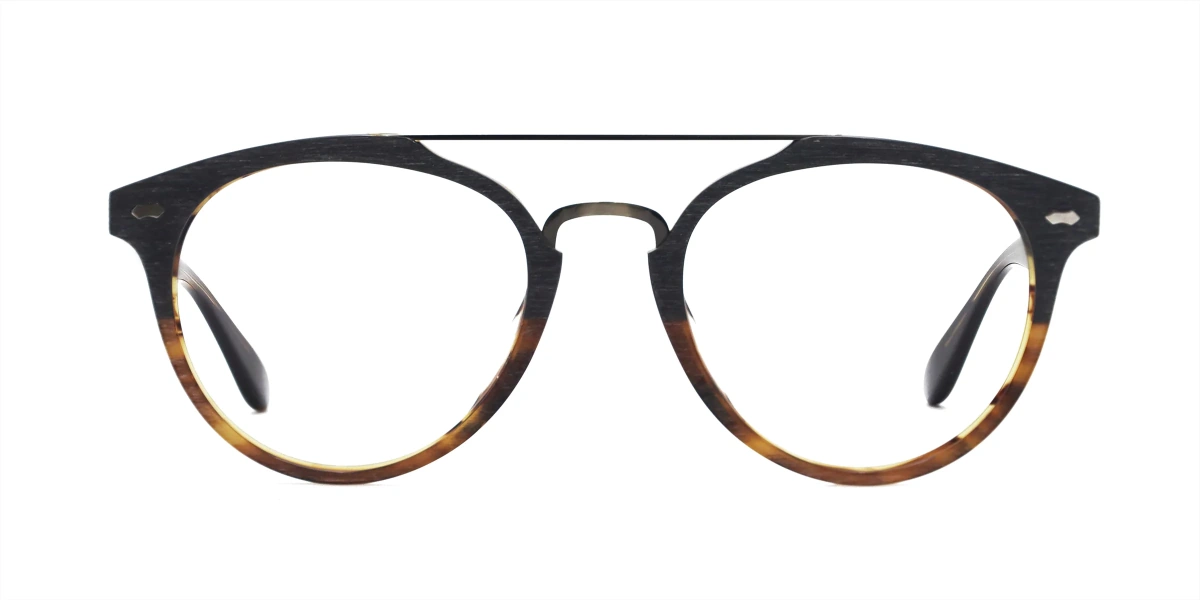 For the groom who likes to make a subtle statement: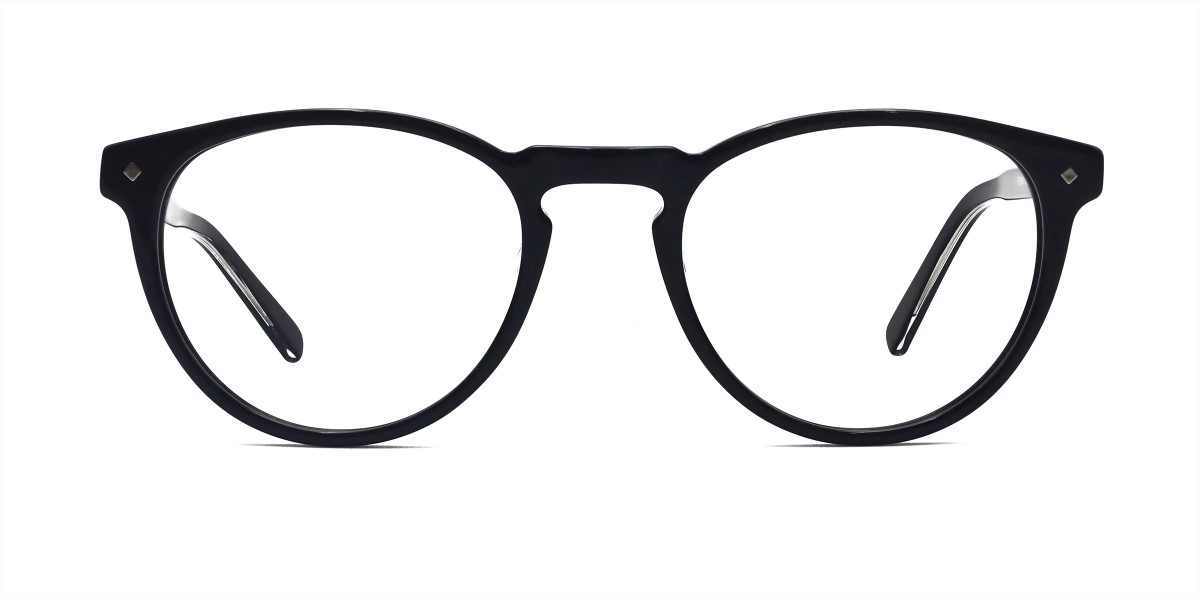 Bonus tips for styling your wedding eyeglasses
1. Invest in a wholly new pair of frames

If there's ever a day to get a pair of glasses made just for you, it's definitely your wedding day. With an event that's already so tailored to you and your groom's personality, it only makes sense to wear a pair that goes with your face shape, dress, and theme. Make sure it's comfortable too so you won't just look, but also feel your best.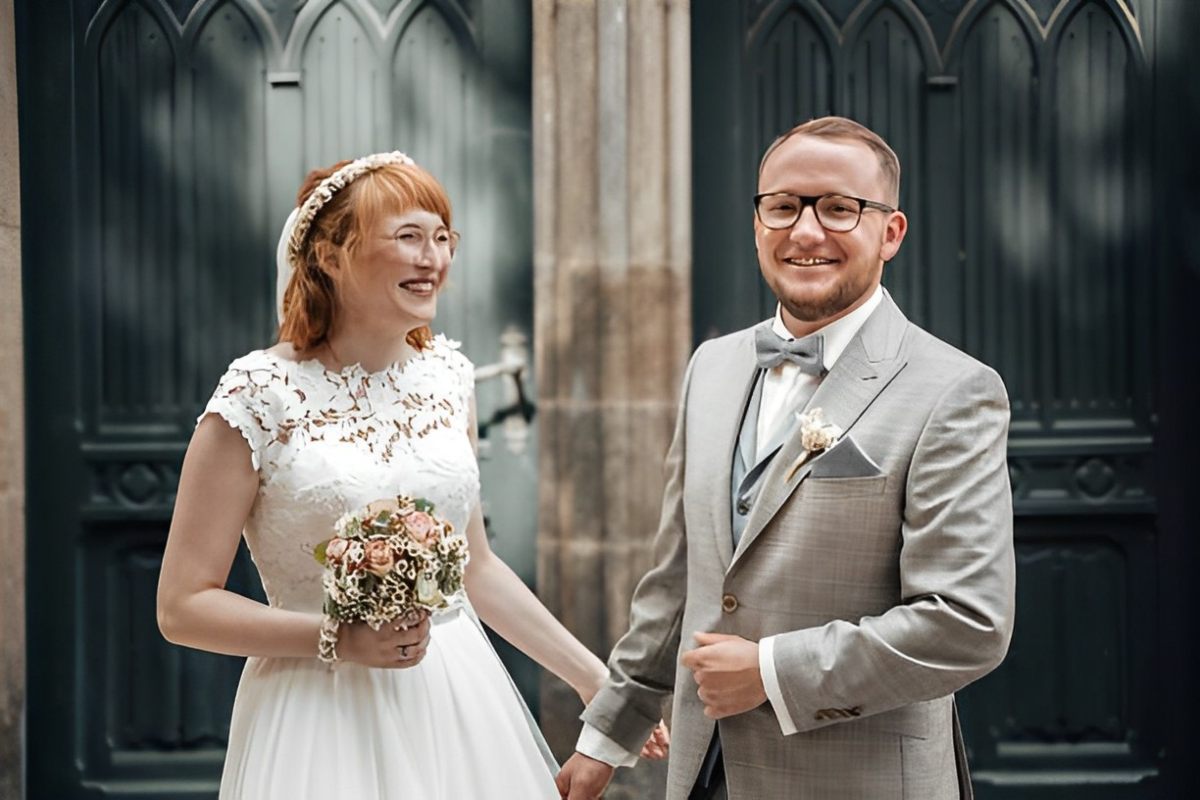 You may want a wholly new pair of frames on your big day to fit your dress and theme perfectly.
2. Apply an anti-reflective/anti-glare coating

One concern with glasses is that their lenses may be overly reflective, resulting in your eyes getting obscured in photographs. Not ideal when you're the main subject of the day! To avoid this, make sure to add an anti-reflective or anti-glare coating to your glasses to minimize photograph flaws.

3. Find makeup artist(s) who worked with glasses wearers

An expert makeup artist should not only know how to apply makeup, they should also know how to work around your glasses. Get to know your makeup artist's portfolio and look for someone who has experience with makeup on bespectacled brides.

However, if you're going it alone, here are some tips to help you ace your makeup.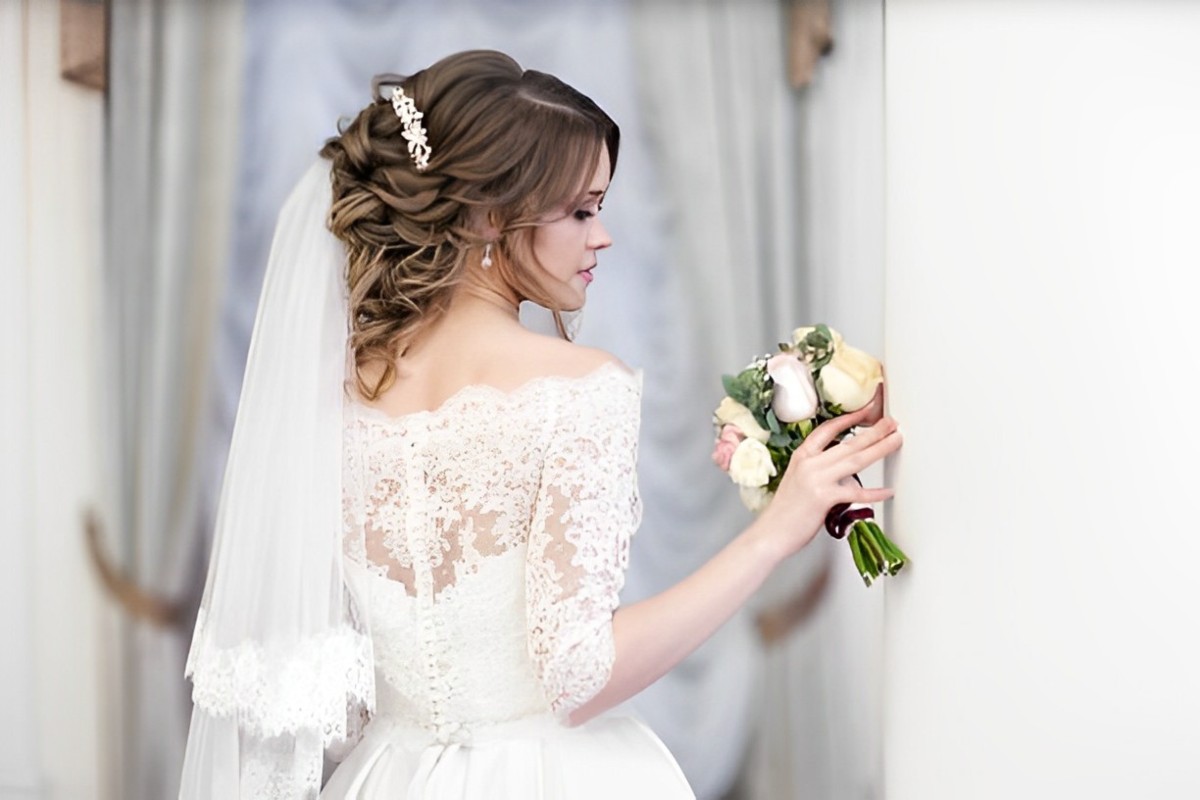 Your glasses will be the main bridal accessory of the day, so make sure your jewelry and hair accessories work with them.
4. Wear accessories that complement your dress and glasses

Your glasses can't be the only accessory, lest your wedding outfit look bare and incomplete. When it comes to selecting jewelry and hair accessories, use your dress and glasses as your compass. If possible, make the process easier by zeroing in on a specific element that appears throughout your dress and glasses, such as a shade, texture, or shape. And while it may be easy to get carried away, remember not to over-accessorize.

5. Schedule a brow styling session

Your brows will draw more attention than ever when you have glasses on, so make sure to get them perfected in your shape of choice before the big day, whether that means tattooing, threading, or trimming.

Find the perfect eyeglasses for your big day
Planning for a wedding can get super stressful with all the to-do lists you need to get through. However, you can now take picking wedding eyeglasses out of the equation when you know what style, color, and shape to go with.

Ultimately, remember to take a breather and trust the process. Your wedding day is bound to be nothing short of perfect.

Want more options? You can always browse more frames at Mouqy. Who knows what you'll find that might just inspire you?