Are you self-conscious about the size of your nose? Maybe you're looking for glasses that can take away the focus from it?

Then you're in luck! Here are some tips for choosing glasses that will help make your nose appear smaller, along with some style inspo from your favorite celebs.
1. Go for oversized frames
Oversized glasses frames may seem counterintuitive, but it actually works wonders.

Larger frames draw attention away from the nose and balance out your facial features as a whole.

Plus, they're an easy way to add an effortlessly stylish touch to any outfit.

Check out the Hoot frames in square army-green:
2. Pick a square or rectangular design
Square or rectangular glasses create a bold, angular shape that contrasts with your nose, drawing attention away from its size.

Plus, they can give more structure to your face and balance out your features too.

As a plus, they lend a sleek and modern look that complements just about any outfit or style.

The geometric Celebrate frame is a good example:
3. Look for a wider nose bridge
Glasses with a wider nose bridge will allow them to sit higher on your face, drawing attention upward and away from the nose.

As a bonus, a wider nose bridge often means your glasses will feel more comfortable and secure overall.

It's a win-win situation!

Frames with nose bridge as wide as the Utopia's is recommended:
4. Opt for darker, solid colors
As we learned earlier, striking a contrast between the glasses and your face can help draw attention away from the nose.

A darker frame color does just that, and picking out a solid design can also create a more streamlined look compared to a distracting, busy pattern.

Like the Dynamic frame in black:
How celebs wear glasses to make their noses look smaller
More stars wear glasses than you think, and being the public figures they are, they've mastered the art of choosing eyewear that flatters their features to a T.

1. Lea Michele

You may know her best as Rachel Berry from the hit show Glee, where she wowed audiences and critics alike with her incredible pipes and acting chops.

She's been recognized for her work with several nominations and awards.

On days where she isn't belting out show tunes and taking over Broadway, Lea Michele can be seen with geek chic black oversized square glasses, which draw attention away from the nose and balance out her facial features.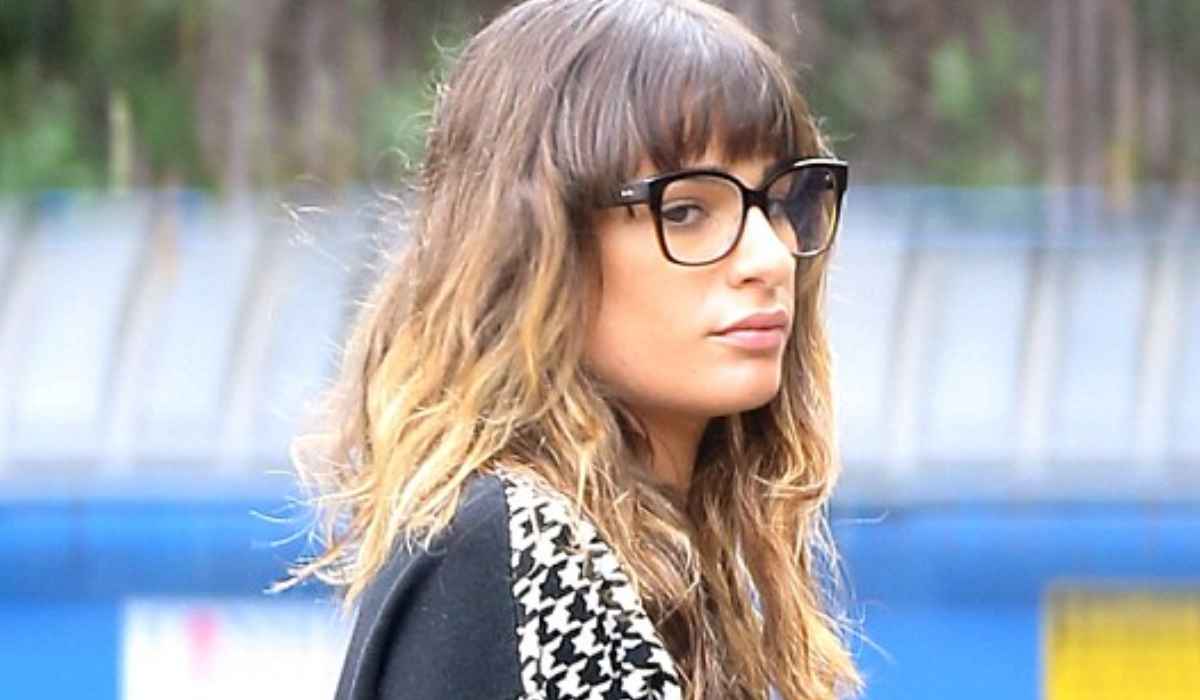 Lea Michele is rocking geek chic with her black oversized square glasses. Source: Daily Mail
2. Ashton Kutcher

Beyond his long list of hit movies and TV shows, as well as his successful forays into venture capital, Ashton Kutcher is also well known as a vocal human rights activist.

Thorn, one of the nonprofits he co-founded, aims to fight against trafficking and child crimes.

Ashton Kutcher's square, solid black glasses not only give him a more distinguished look, they lend some balance to his facial features as well.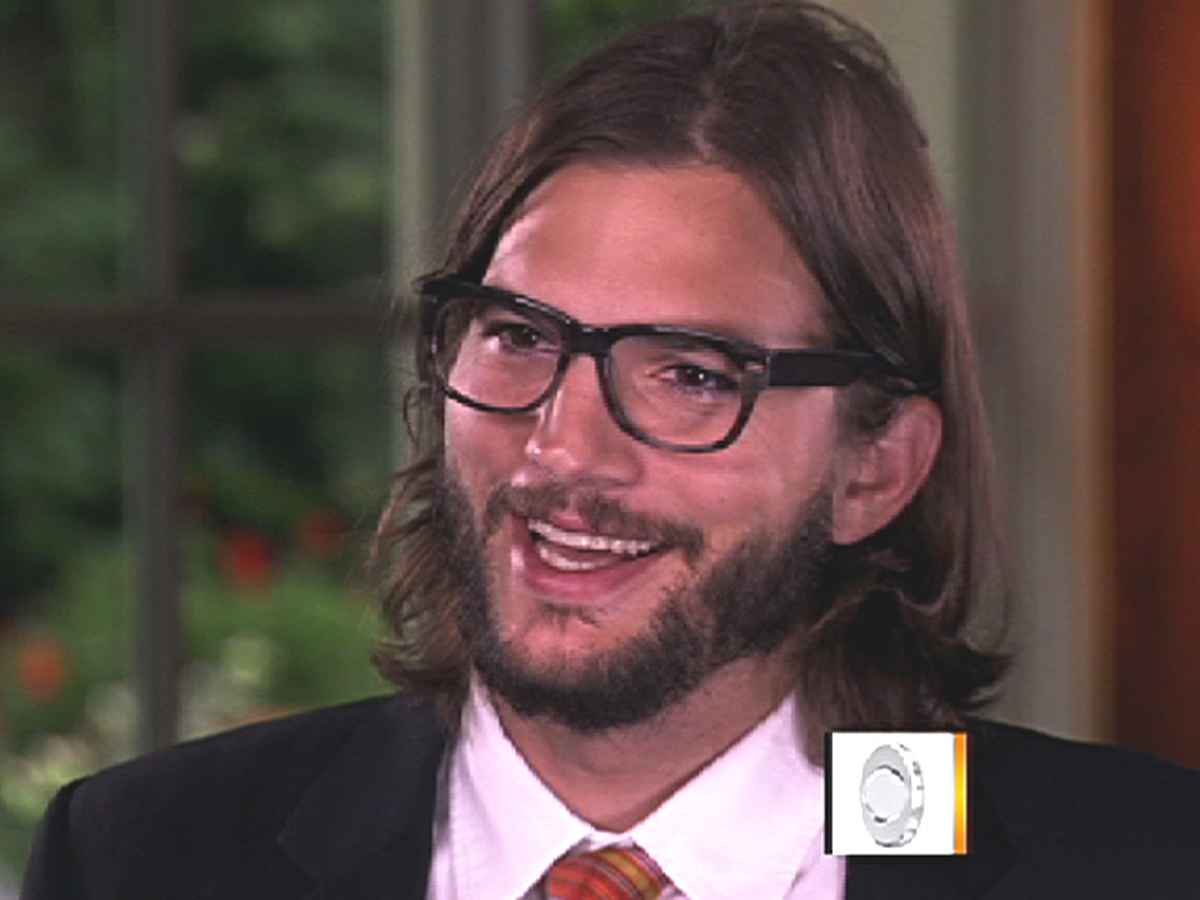 Ashton Kutcher's square, solid black glasses lend some balance to his facial features. Source: CBS News
3. Robert Downey Jr.

RDJ's career trajectory is the stuff of Hollywood biopics.

He rose to popularity in the 80s and 90s with a string of popular projects, but suffered a career setback due to his struggles with drug abuse.

He has since made a stunning comeback launched by his role in the Marvel Cinematic Universe as Tony Stark/Iron Man.

Often times, he is seen sporting stylish aviator glasses with a distinctive wide nose bridge, which allow the glasses to sit higher on his face and draw attention away from his nose.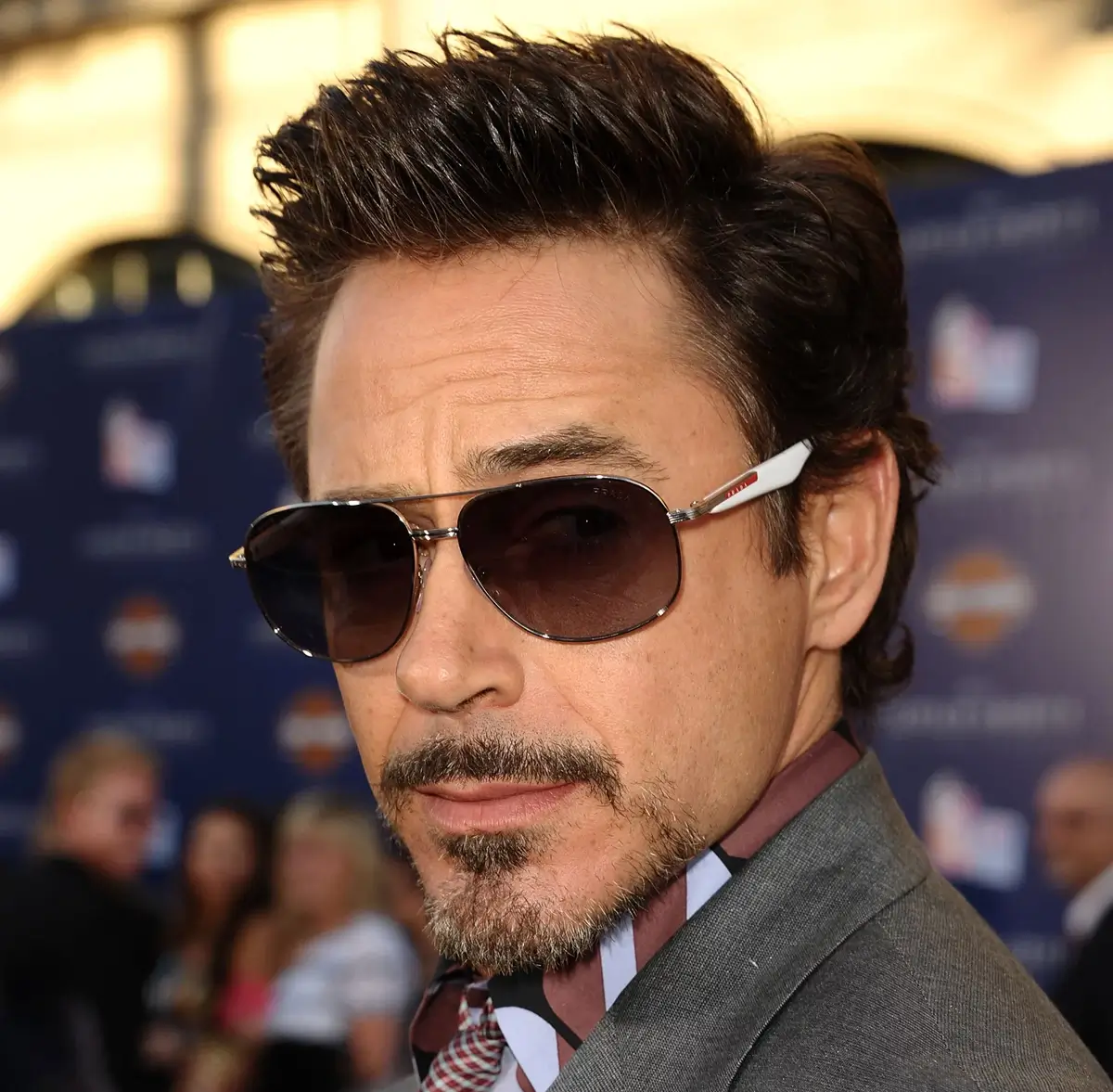 Robert Downey Jr. sports aviator glasses that draw attention away from the nose and shift the focal attention higher on his face. Source: DAMAN
4. Jacqueline Kennedy-Onassis

From first rising to fame as the first lady of the US to becoming the wife of a Greek Magnate, Jacqueline Kennedy, or Jackie O as she is better known, has left an indelible mark on the fashion world with her timeless style.

She was known for championing oversized glasses, which firmly remain a part of her imagery today.


Jackie O may have worn her oversized glasses to balance out her features, but her confidence and personal style elevated them to one of the biggest trends at the time. Source: 1stDibs
Bonus tips for making your nose appear smaller
1. Go for hairstyles that play down the size of your nose

For women, a layered haircut is a classic choice that can add volume and movement to your tresses, while drawing attention away from your nose.

Bangs can also be a great choice especially if they are side-swept, as they help create a flattering frame for your face.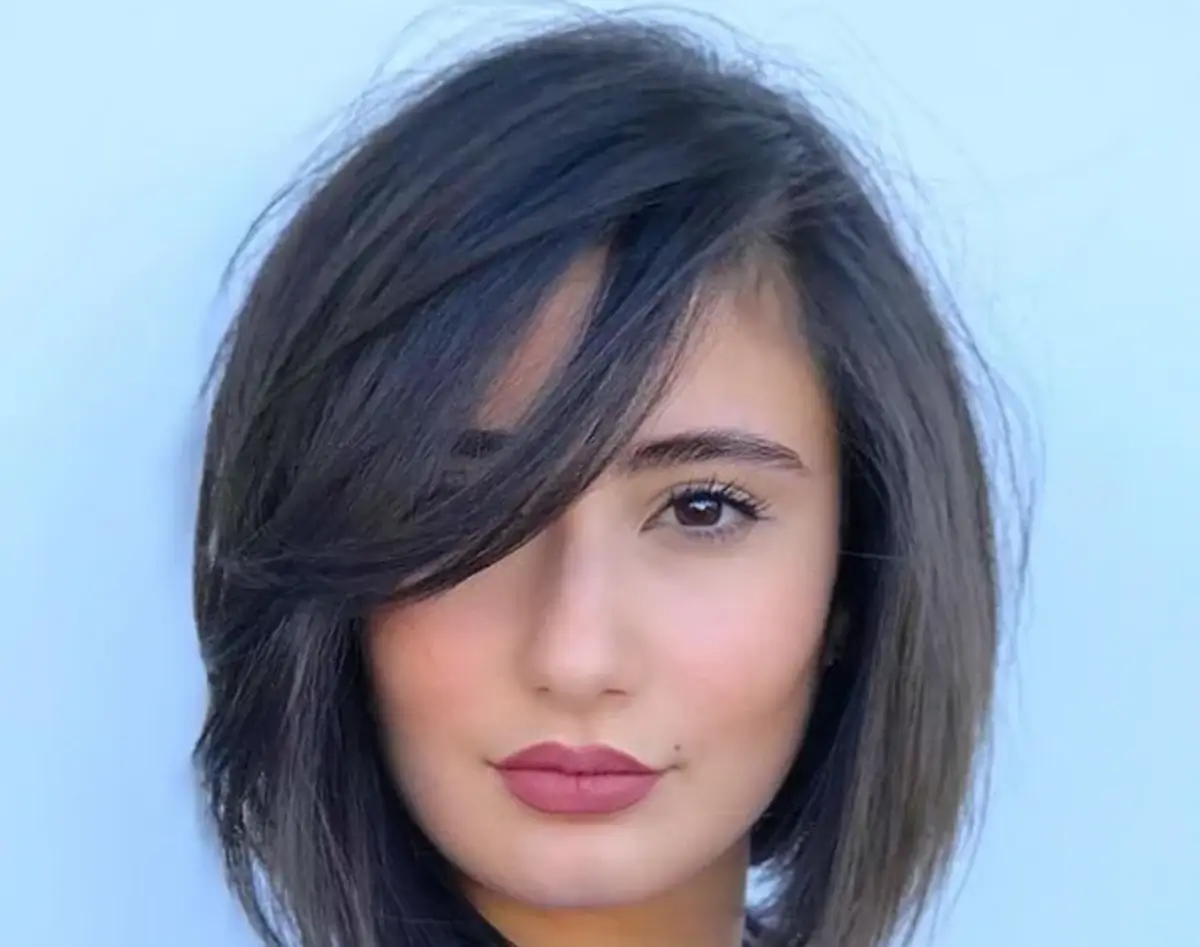 Side-swept bangs help frame the face in a more flattering way.

Aside from that, long waves or curls are effective in balancing out one's facial features overall. For a more clean, streamlined look, a straight bob will do the job.

Side-swept bangs can work for men too.

The fringe helps to draw more attention to the side of your face instead of the center of your face.

Also, hairstyles with volume on top, such as a messy top or a quiff, can also divert attention away from the nose area.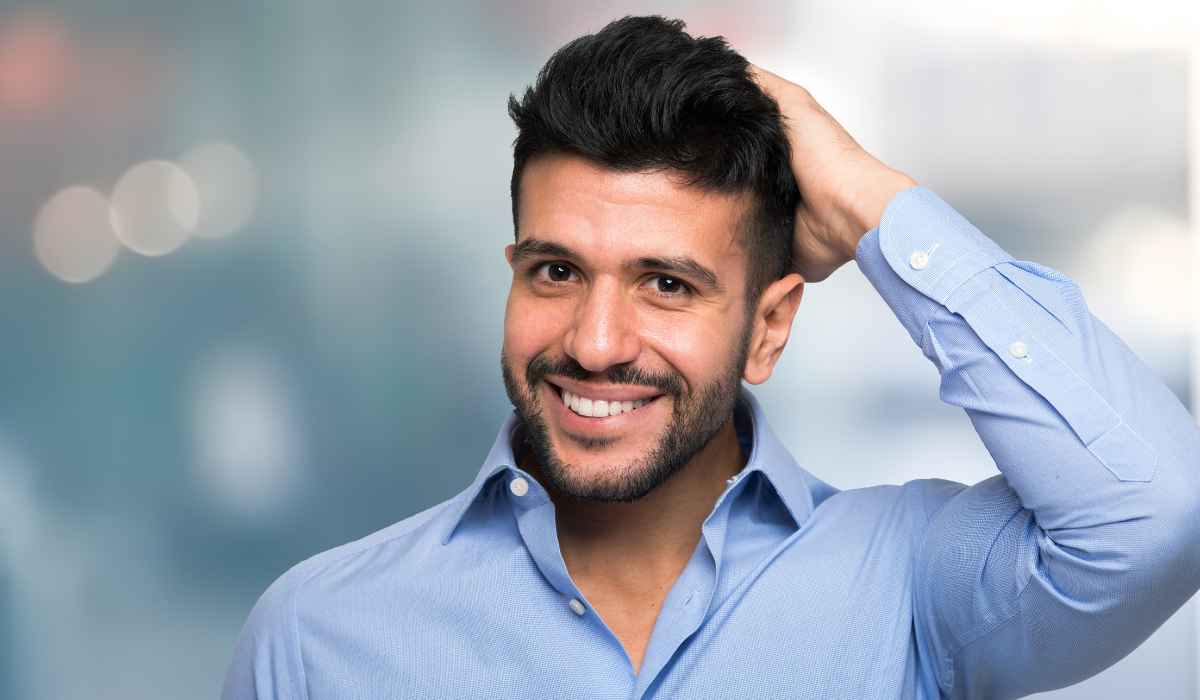 A hairstyle with volume on top diverts attention away from the nose area.

Another great option is a slick back, which not only looks polished and stylish, but also creates a sleek look that shifts focus away from the nose.

2. Brush up on your contouring skills

Done right, makeup can accentuate our best features or play down our least favorite ones.

In this case, you may use a darker shade of foundation or contour stick to create shadows along the sides of your nose.

This will give the illusion of a narrower bridge. Also, highlighting your nose's tip can make it appear smaller and more lifted.

Another tip is to apply a vibrant pop of color to your cheeks or lips to draw attention away from your nose.

The right glasses should make you feel your best!
No matter your face shape or facial features, you can always find a pair of glasses that's made for you.

Now that you're armed with the right tips, you can go out there and find one that not only makes you look good, but feel great too.

Above all, don't be afraid to experiment with different styles and colors as rules are made to be broken.

Want to find your perfect pair without leaving the house?

You can browse all the glasses above on Mouqy's website and try them on virtually!