What does taking a minimalist approach to glasses mean?

It means embracing the concept of "less is more" when choosing specs. It's about finding a balance between quality and simplicity that allows you to express your individual style without it being plain and boring.

Intrigued about what minimalist glasses are all about? Read on to join us in exploring how you can achieve this aesthetic.
1. Focus on quality
At its core, minimalism is all about simplicity and functionality. When those values are applied to glasses, quality is key. That means investing in frames and lenses that not only look good but stand the test of time.

The good news is you don't have to break the bank to get a pair of long-lasting frames. In fact, there are plenty of stylish and affordable options out there – think titanium, stainless steel, or acetate.

For example, this Designer frame is made of B-Titanium, a material which lends a premium look on top of being highly durable.


The perfect frames shouldn't just complement your face shape. They should also be comfortable and fit right. Ill-fitting specs can be annoying (especially if they don't stay in place) or painful (if they're too tight). They can also distract you and cause headaches.

High-quality lenses, such as polycarbonate and trivex, will not only ensure you can see clearly but are also more durable than regular ones. This means they won't break easily and you won't need to keep replacing them.

2. Get only what you need
When it comes to glasses, you shouldn't settle for the one-size-fits-all approach, especially if you want to go minimalist. Instead, focus on what you're mainly using them for – whether that's light computer work, reading, or driving. From there, you'd be better able to pick the right lenses and coatings for your needs.

For example, if you need to correct multiple vision conditions, bifocal (has a distinct line that separates near and far vision) or progressive (offers a seamless transition between near, mid, and far distances) lenses are ideal.

Have a strong prescription? Try high-index lenses, which are thinner than regular ones and won't give you the 'Coke bottle effect'.

If you drive long hours during the daytime, an anti-reflective coating or clip-on sunglasses can be great options to protect your eyes from glare or UV rays.

Here's a stylish Mystery frame with clip-on sunglasses from Mouqy. As a bonus, all Mouqy glasses come readily equipped with anti-reflective and hydrophobic coatings.

3. Pick neutral colors
Subtlety is key in minimalism. That's why neutral colors like black, white, gray, and beige are the best choices.

If you're not sure where to start, look for a frame color that complements your eye color, hair color, and complexion – but not too closely.

After all, you wouldn't want your glasses to either blend in with your face or overpower your features! Here's some style inspiration from your favorite stars: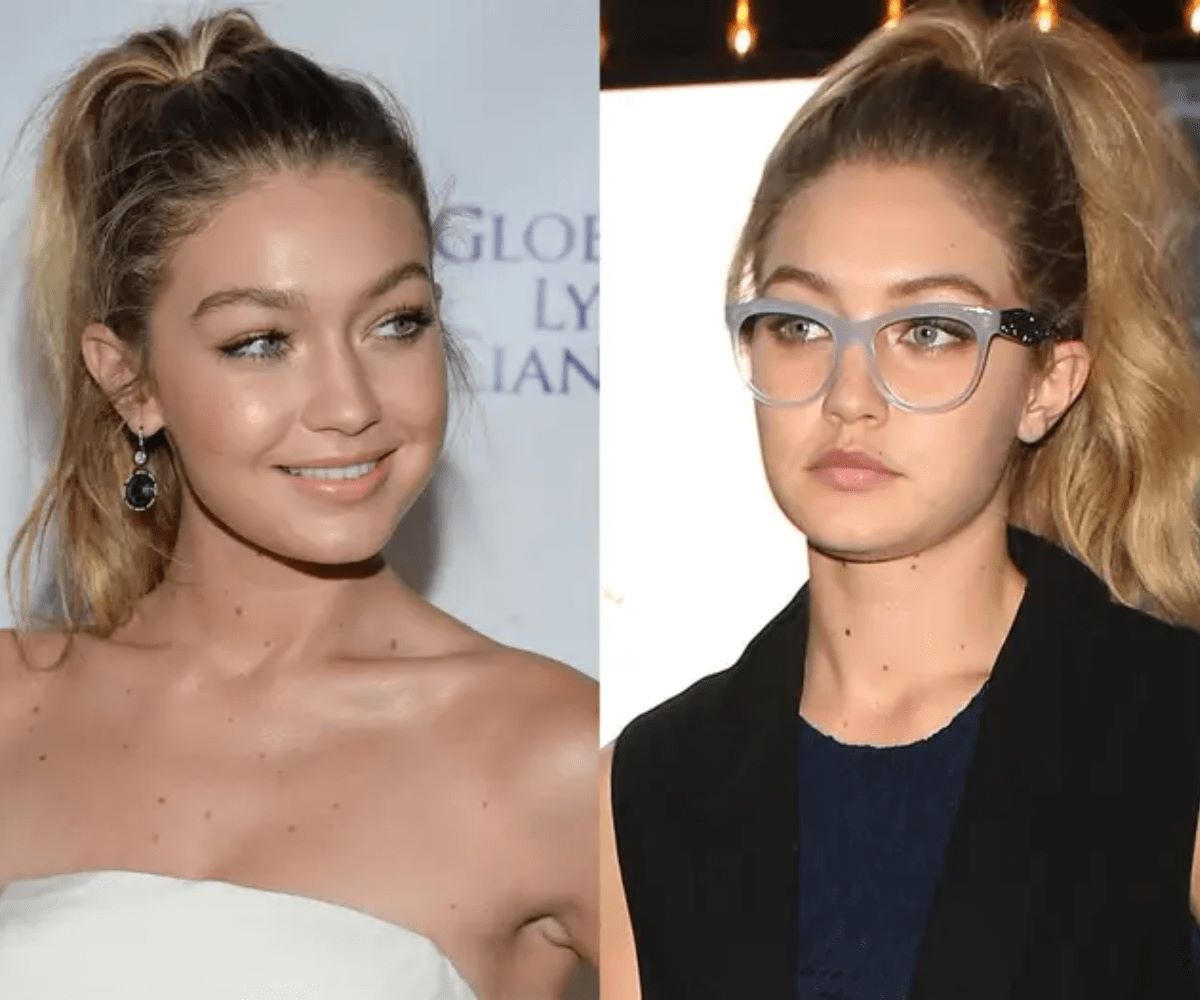 Gigi Hadid's blue eyes are well complemented by her gray glasses, which she styles here with a casual minimalist outfit. Source: Insider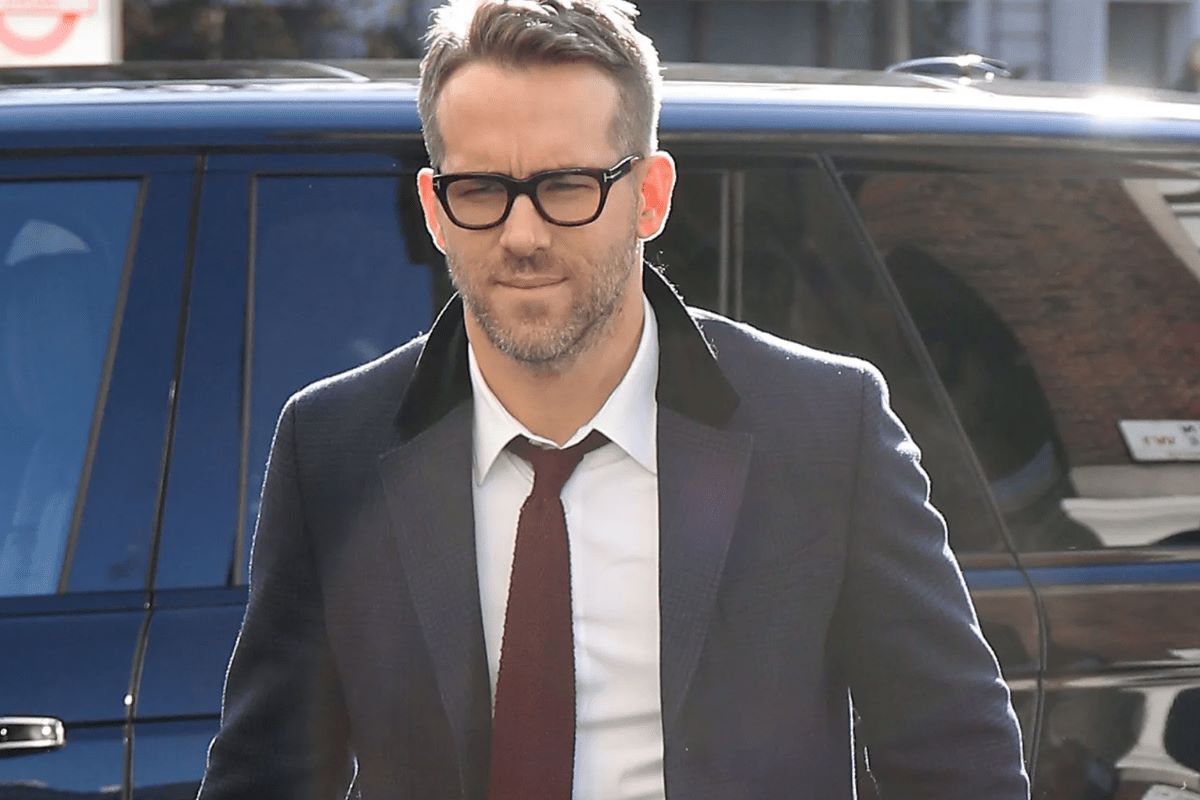 Ryan Reynolds's dark brown specs here bring out the brown tones in his hair and outfit. Source: GQ
4. Go for timeless designs
If you want to invest in a pair of glasses that will last you years, going for timeless designs is the way to go.

No one understands quality over quantity quite like minimalists, and they know that the right pair of glasses has to stand the test of time both in terms of durability and style.

For a safe bet, stick to classic designs like cat eye, rectangular, or round frames in neutral tones, and you'll never have to worry about your glasses going out of style.

Take a leaf out of these celebrities' well-honed style books: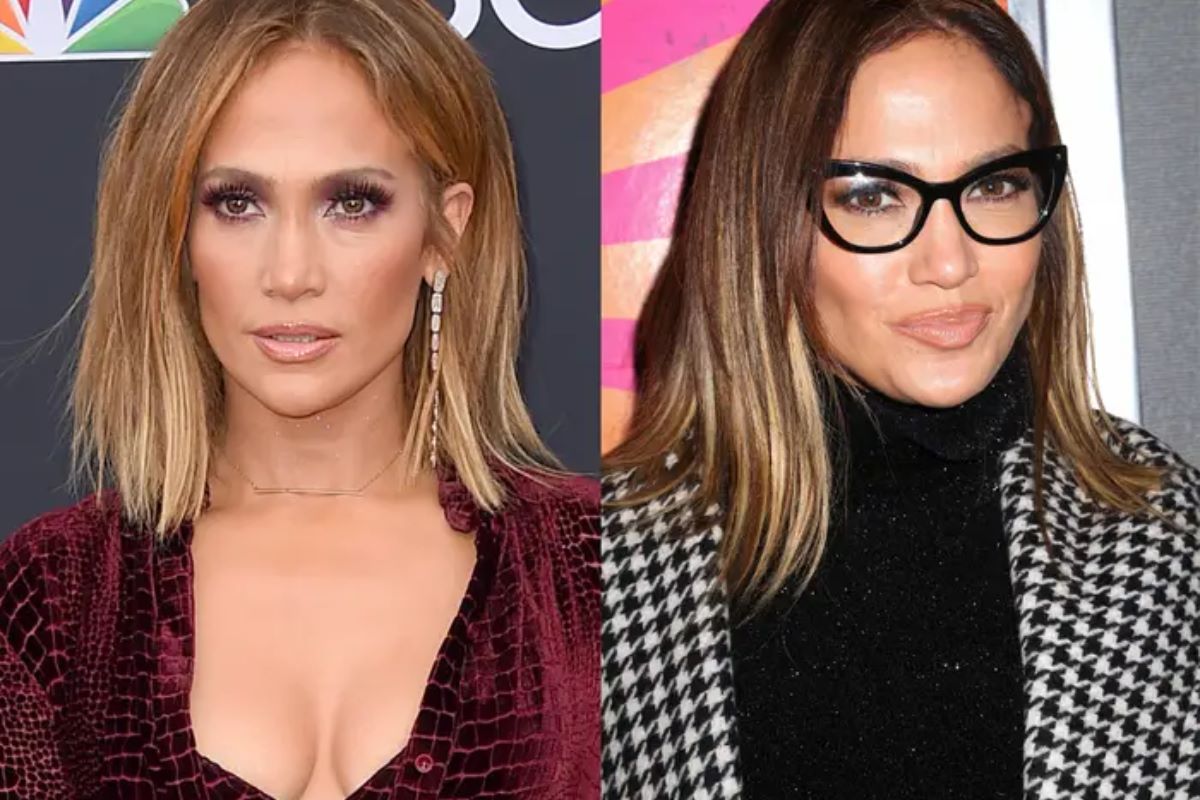 Jennifer Lopez goes for monochromatic chic with cat eye glasses in black and a houndstooth coat over a black turtleneck. Source: Insider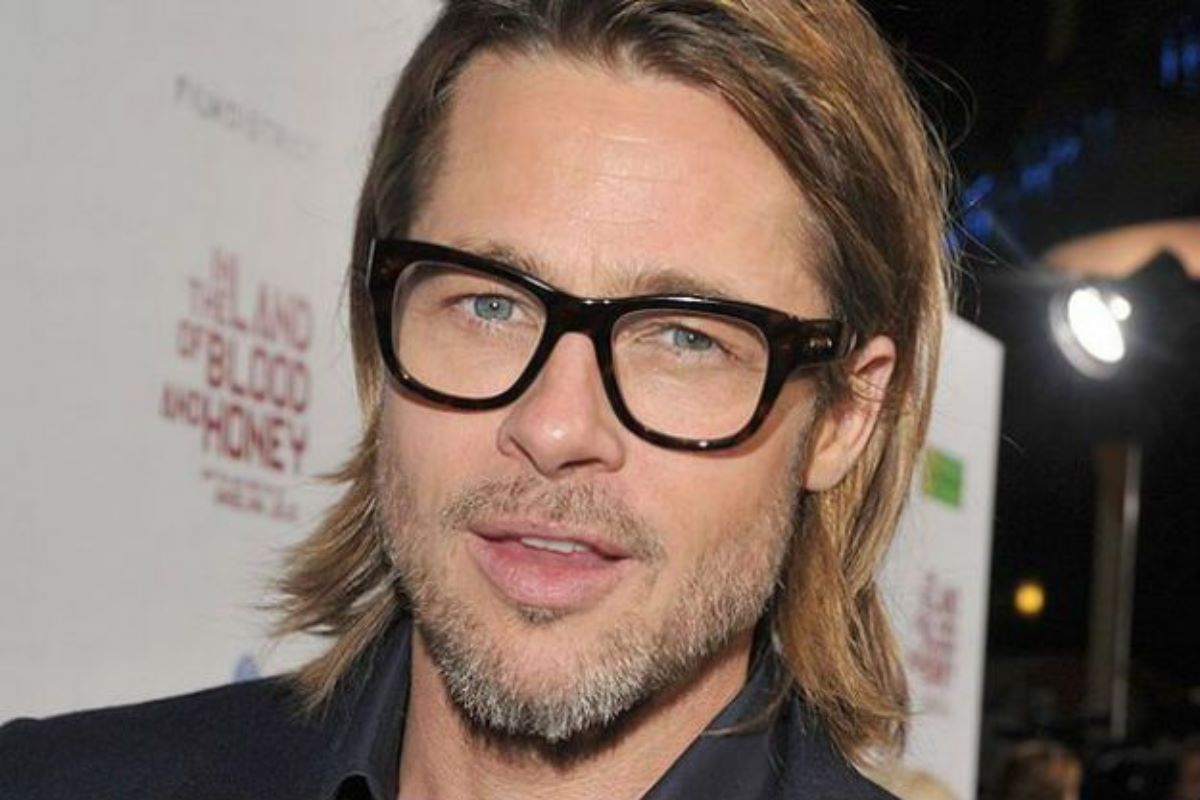 Brad Pitt plays up his classic heartthrob looks with equally timeless square frames in black and a navy blue suit. Source: Pinterest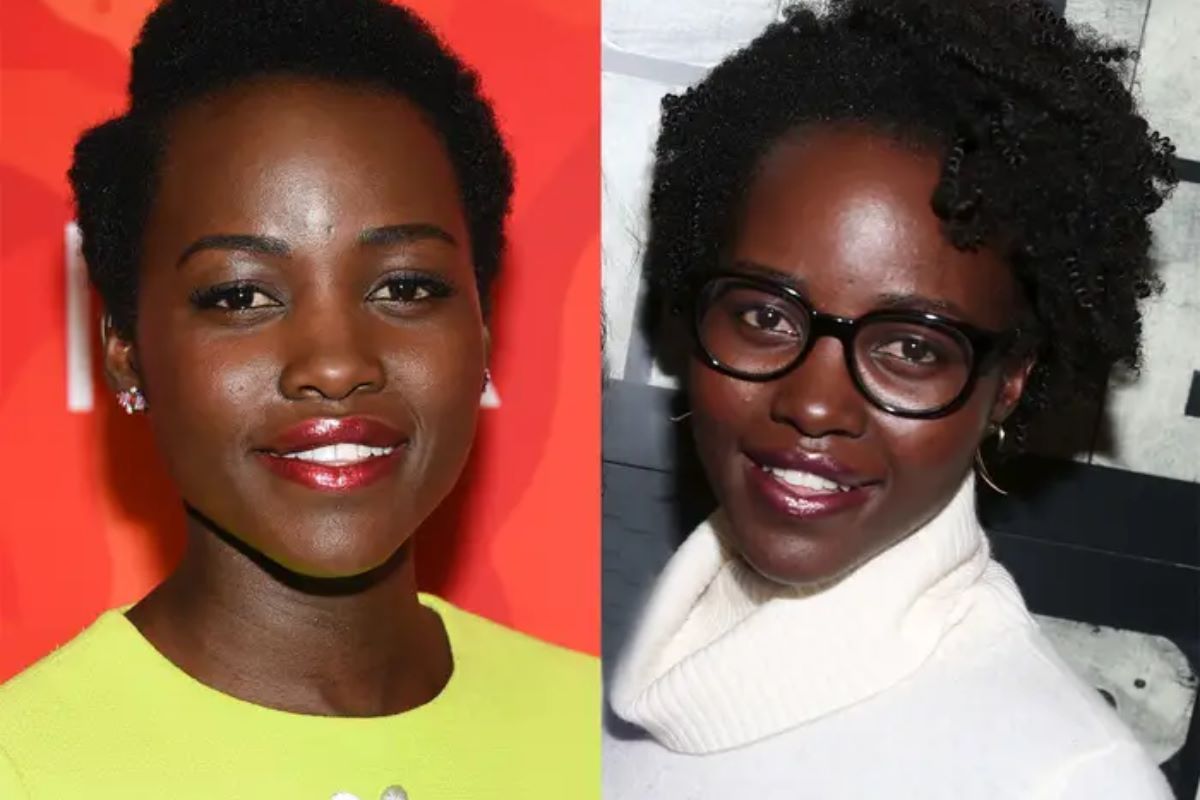 Lupita Nyong'o sports thick, round frames in black with a simple white turtleneck sweater. Source: Insider
Our picks for minimalist frames
As we said earlier, minimalism doesn't have to be plain or boring.

At Mouqy, you can choose from a range of timeless styles, from rimless frames to cat eye to rectangular. Get ready to take your style game up a notch with these classic yet modern frames!

Starting with these rimless oval eyeglasses, Innocent is subtle while being stylish and in line with the trend of 90s' oval glasses.

They also have the advantage of being lightweight and comfy, thanks to the lack of rims and slim metal temples. This shape looks best on diamond-shaped faces.

The Innocent frame in oval black:


Embrace minimalism like a pro with the aptly named Embrace glasses, which epitomize subtlety with clear TR plastic frames. As a plus, the material is durable and lightweight, and the understated cat eye shape gives your look that little extra boost of pizzazz.

Cat eye frames are a classic for good reason, and they suit a variety of face shapes including round, diamond, square, and triangle.

The Embrace cat eye with a transparent frame:


For minimalism with a touch of dark academia, these rectangle Xper glasses will do the trick. It strikes the perfect balance of style and functionality, thanks to its black rectangular frames and durable acetate material.

This design is most flattering on round, oval, heart, and triangle-shaped faces.

See the Xper frame in black, for example:


Minimalism can be fun, and what's more fun than geeky chic round glasses? While our Bobby pair keeps it simple with sheer gray frames, the round shape lends your look a touch of quirkiness that sets you apart. Made of plastic, it's also lightweight and made to last for years.

Square and diamond-shaped faces will pull off this pair the best. Like the round Bobby frame:

Minimalist glasses: a timeless style
Quality and style are the foundations for creating that quintessential minimalist look. When it comes to eyewear, focus on getting only what you need, pick neutral colors (like black, gray, and beige), and go for timeless designs.

Aside from what we picked out for you here, there's always lots more to browse at Mouqy. Want more shopping tips? Head over to our guides for ideas and inspiration.