How to Get the Preppy Aesthetic with Glasses

Written By:
Jamie Mendiola
Updated: 07 December 2023 •
Looking to try out the preppy aesthetic? You've come to the right spot.

For starters, good choice: this is a look that will never go out of style. But if you're trying it for the first time, you might need help figuring out where to start.

In this article, we'll explore how you can achieve the quintessential preppy look, starting with a simple pair of glasses.

What is the preppy aesthetic?
So, what's the preppy aesthetic, to be exact?

Looking back on the history of fashion, the preppy aesthetic was born in the 1920s. This was back when elegance was all the rage, and the preppy look was heavily influenced by the unofficial dress code of Ivy League schools.

So, when you think of preppy, your mind will most likely go towards clean-cut clothes and academia-inspired outfits. There's no maximalism here, as the goal of the preppy style is to look timeless and chic.

A preppy-oriented wardrobe will usually have these pieces:

Polo shirts
Button down shirts
Blazers
Sweatshirts with an Ivy League school logo
Trench coats
Chino pants
Loafers
P3 frames
Square wayfarers
The late Princess Diana of Wales is one of the first celebrities that come to mind when one thinks preppy. Source: WSJ

To visualize the preppy aesthetic, just look at what the late Princess Diana wore outside of formal occasions. She had a penchant for vintage sweaters with chinos and layered looks with blazers.


The yellow blazer, vest, and skirt ensemble worn by Cher Horowitz from 'Clueless' personifies the preppy aesthetic with a youthful twist. Source: Bustle

Alice Silverstone as Cher Horowitz in 'Clueless' is another classic example of the preppy aesthetic. In the movie, she gives the look a youthful twist with plaid ensembles in bright colors, checkered blazers, and vests paired with Oxford shirts. Her wardrobe perfectly embodied Cher's status as a rich, privileged high schooler in Beverly Hills.


Blair Waldorf from 'Gossip Girl' modernized the preppy aesthetic with headwear and square wayfarers. Source: Style Bistro

Lastly, we can't talk about the preppy aesthetic without mentioning Blair Waldorf from 'Gossip Girl.' Played by the talented Leighton Meester, she represents the modernized preppy girl in fashion and spirit.

Every time Blair pops up on screen, she steals the scene with her signature headbands, fancy blazers, and square wayfarers. During the show's run from 2007 to 2012, she breathed new life into the preppy aesthetic.

Nailing the preppy aesthetic with P3 frames
P3 frames, like the ones worn here by John Lennon, are the unofficial go-to glasses of the preppy aesthetic. Source: GQ

When it comes to glasses, you can't complete the preppy aesthetic without a pair of P3 frames. But what are they, exactly?

This is what P3 means:

The 'P' means 'pantoscopic', which refers to the slight tilt or angle in the bottom part of the frame rims. If you look closely, the bottom part of the P3 frames tilts inward, so it can sit closer to the face. This allows a more accurate degree of vision correction and less lens glare.

The '3' in the name represents the 3mm difference between the height and width of the lenses. As a result, the lenses have this soft, oval shape that flatters almost anyone, especially those with oval, square, and heart-shaped faces.

Before it became a fashion accessory, P3 glasses were made for the military.

Its rounded frames provided a wider field of vision and allowed the temples to sit higher on your face, which means your eyes can see sideways with these glasses. All of these features proved helpful to nearsighted soldiers when scanning their landscape.

Later on, the P3 frames got inducted into the world of fashion by icons like James Dean and John Lennon.

Here are some P3-inspired styles from Mouqy to help you achieve a preppy aesthetic effortlessly. Starting off, we have these black Jake frames that will up the cool factor on any preppy outfit.


For something with a little more personality, you can opt for these aviator Aesthete frame in tortoiseshell.

Switch things up with square wayfarers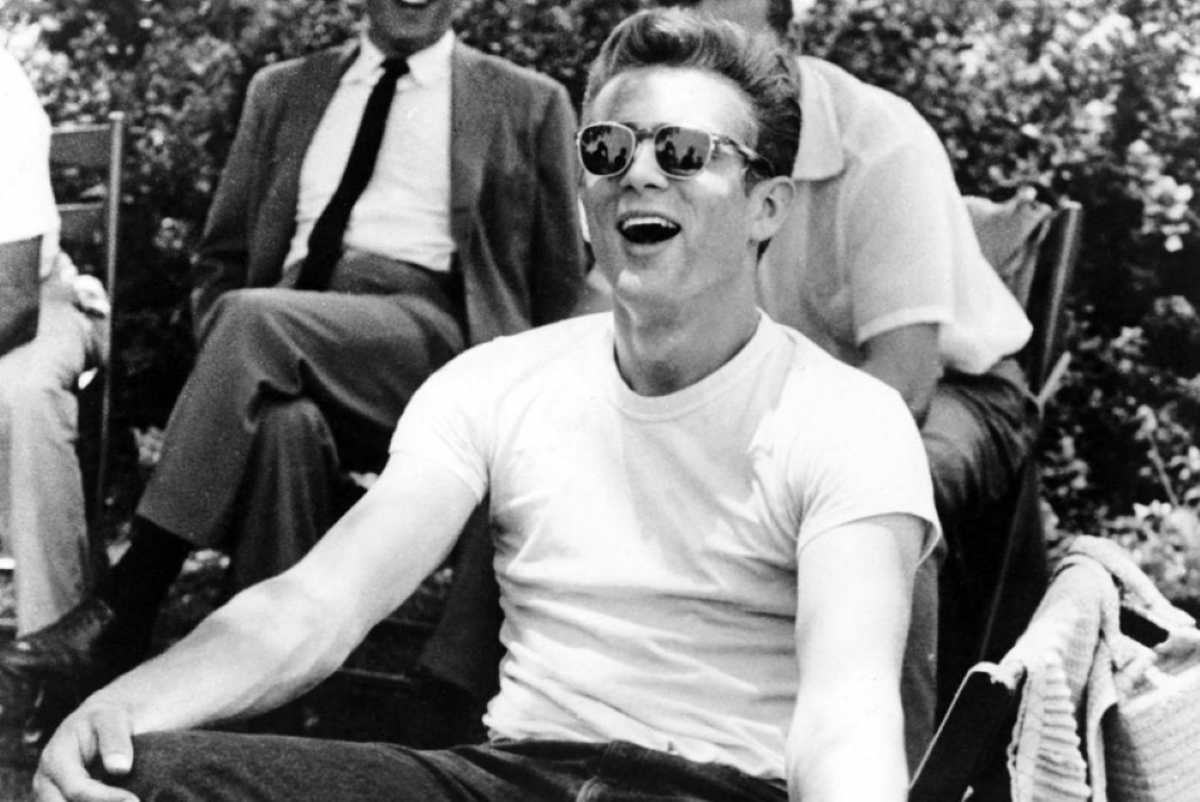 Square wayfarers, like the ones donned by James Dean here, are an edgy alternative to the more buttoned-up P3 frames. Source: Pinterest

For an edgier alternative to the P3 frames, there's the square wayfarers. More likely than not, you've seen these cool sunnies onscreen.

In fact, the hype for these glasses can be traced back to James Dean in 'Rebel Without A Cause'.

These frames have a distinct shape, one that instantly imbues the wearer with an untouchable sense of cool. If P3 frames aren't your vibe or don't suit your face shape, square wayfarers will complete your preppy look without looking too try-hard.

Today, the appeal of these glasses live on through celebrities like Jude Law, who has worn his to many red carpets, including the 76th Venice Film Festival.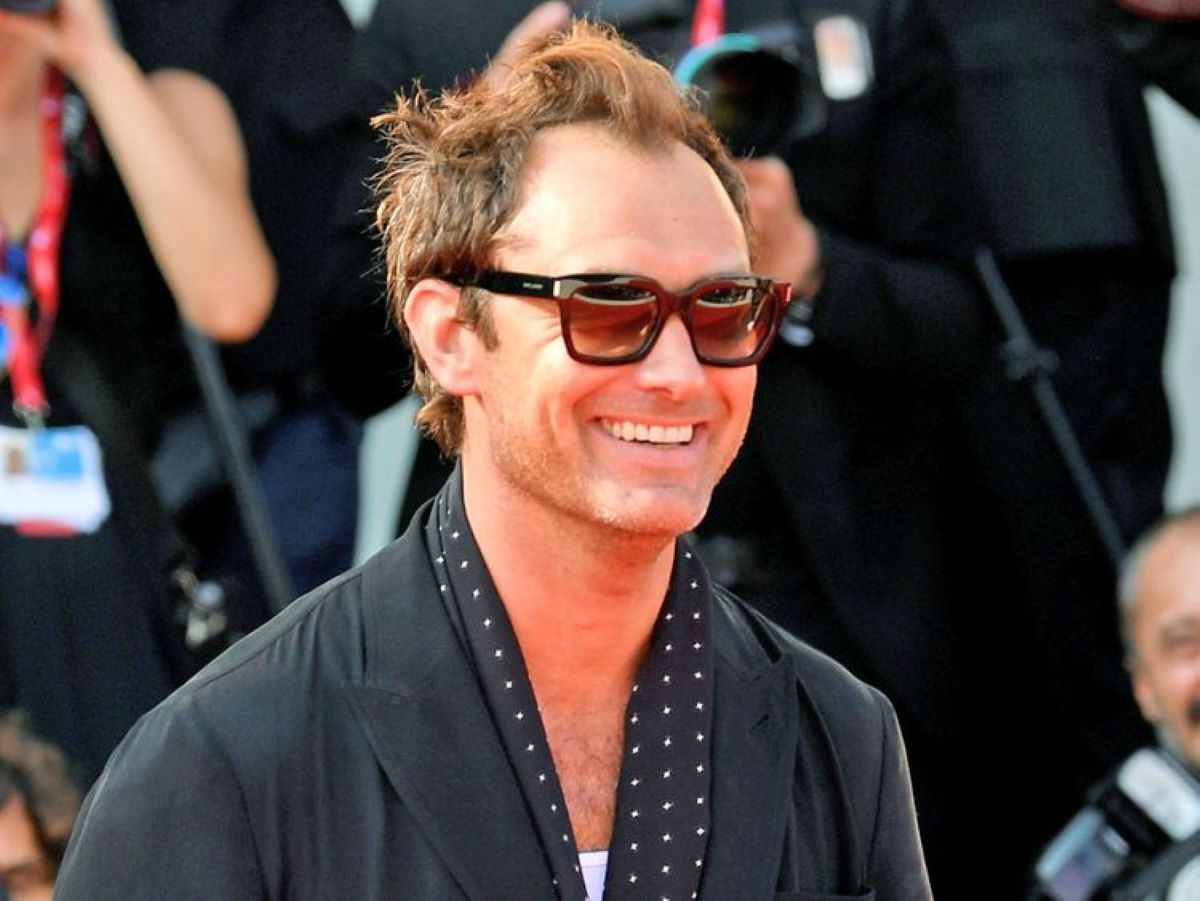 Square wayfarers continue to be popular today and have evolved beyond being a preppy accessory, as shown by Jude Law here. Source: Gulf News

Daniel Craig further cemented square wayfarers' status as the IT accessory when he wore them as James Bond.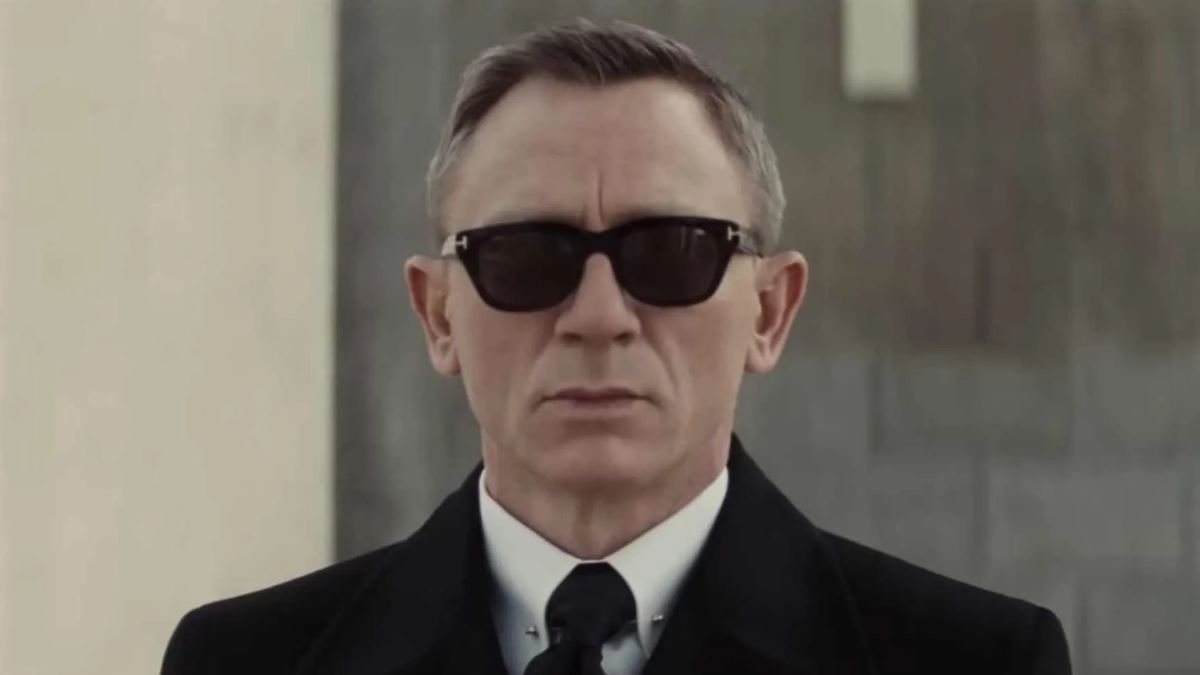 Square wayfarers leveled up in coolness when Daniel Craig wore them as debonair spy James Bond. Source: GQ

Thankfully, you don't have to be a debonair secret agent to wear these glasses. Here are some Mouqy designs that will complement all your preppy outfits.

Classic, modern, and minimalist, the Modest frames checks all the right boxes.


There's also the Dynamic frames, which lives up to its name with durable plastic material and a sleek yet simple design.

Best colors for preppy glasses
1. Tortoiseshell
Tortoiseshell glasses make for a cozy, autumn-inspired preppy look. Source: Pinterest

With its blazers, knee high socks, and scarves, the preppy aesthetic has a distinctly autumnal feel to it. Autumn is usually associated with colors like auburn, honey gold, and chocolate brown, which also happen to be the colors of a classic tortoiseshell print.

To put together a winning outfit with tortoiseshell glasses, take some inspiration from this ensemble here and pair a cozy knit sweater with a tailored checkered blazer and brown leather boots.

Here are a few tortoiseshell frames for your consideration.

Mouqy's Giselle frames:

Mouqy's Mint frames:
2. Black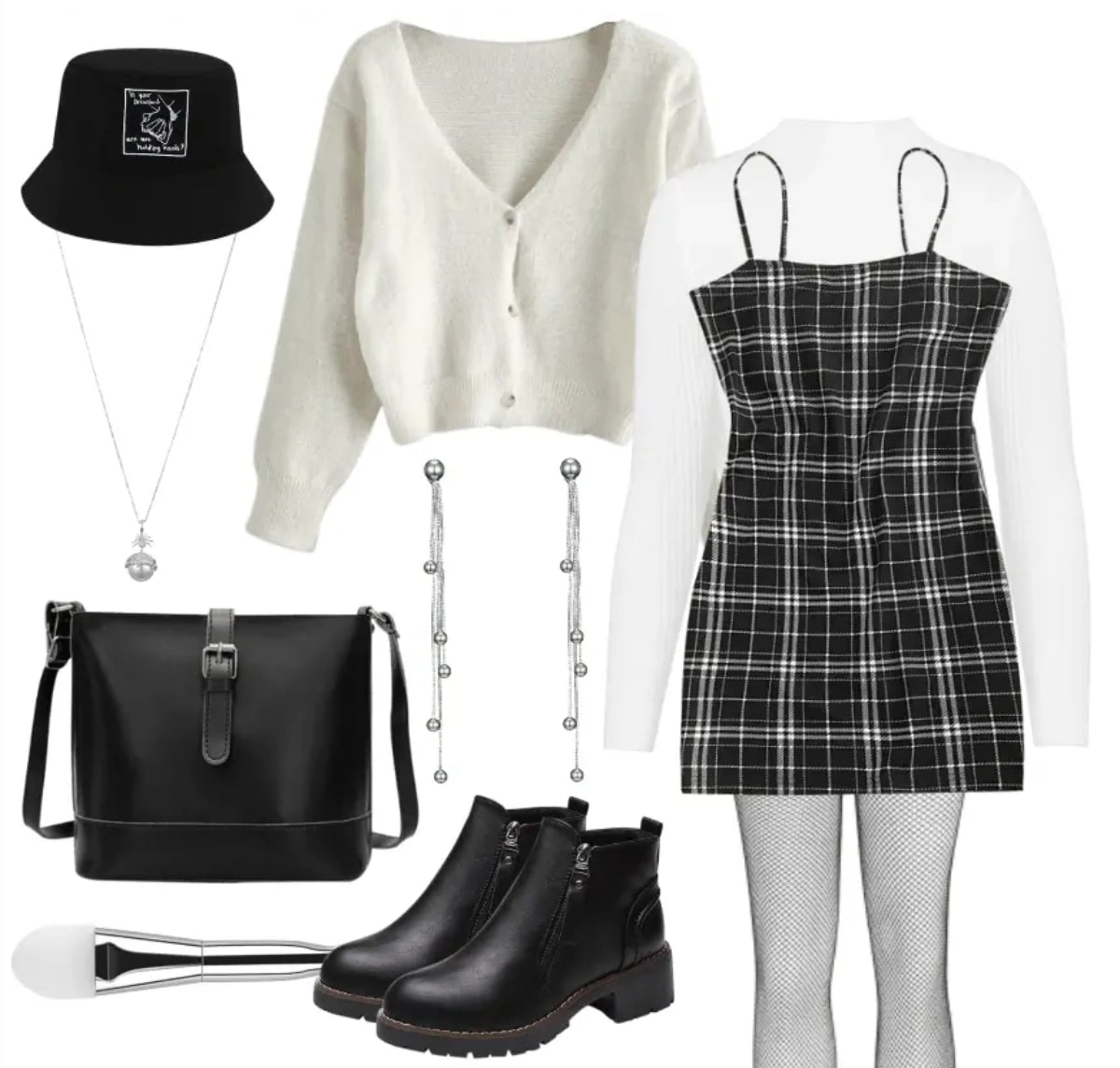 Black spectacles work best if you prefer preppy with a monochromatic twist. Source: Zaful

For the girlies who love a monochromatic fit, you can never go wrong with a pair of black specs. Then, give your preppy outfit a modern update by adding some black ankle boots to a short checkered strappy dress layered over a white sweater.

Here are some black glasses frames from Mouqy to pull your black & white ensemble together.

The Joe frames:

The Botree frames:
3. Transparent/clear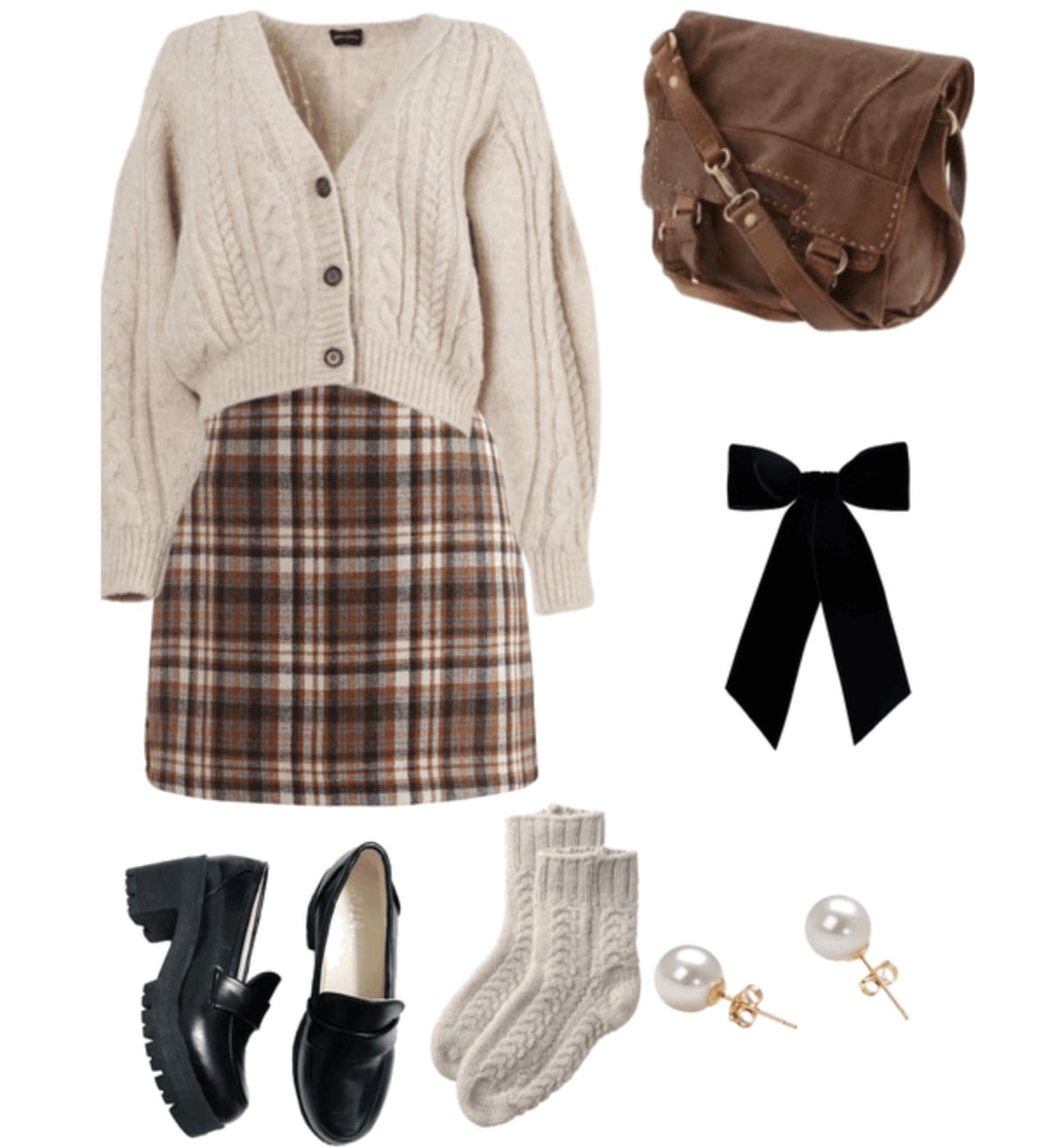 For a more pared down take on the preppy aesthetic, metallic or transparent glasses work best. Source: Pinterest

When you want your outfit to do all the talking, metallic or transparent P3 frames will do the trick.

If you favor an academia-inspired preppy aesthetic, consider throwing a chunky sweater over a fitted plaid skirt. Then, finish up with socks in a texture that matches your sweater and a pair of practical loafers. For a Blair Waldorf callback, you can even pin a ribbon to your top or wear one in your hair.

Here are some clear or metallic glasses to check out:

Mouqy's Hipster in a clear frame:

Mouqy's Abby in a metallic frame:
The right glasses are key to perfecting a preppy aesthetic
Now you know where to start to get the preppy aesthetic for yourself. As long as you're armed with a pair of P3 frames or square wayfarers, your look will always have that subtle touch of classic preppy chic.

More eyewear style guides await you, so be sure to explore the rest of Mouqy's blog while you're here!

Jamie is a writer and non-profit volunteer advocating for mental health. When not typing up a storm at work, you'll find her binge-watching Netflix or meditating like Yoda.
Jamie is a writer and non-profit volunteer advocating for mental health. When not typing up a storm at work, you'll find her binge-watching Netflix or meditating like Yoda.