What do Seth Rogen, Tina Fey, and Jeff Goldblum share? Well, they all have a distinctive style that includes thick black frames!

These celebs prove how eyewear can become a powerful accessory that enhances personal style and makes a lasting impression.

Let's dive into the intriguing world of thick black frames and discover why they have become a well-loved classic!

The timeless appeal of thick black frame glasses
Since its rise to popularity in the 1950s as part of the "geek" aesthetic, thick black frames have transcended different eras. This type of frame just seamlessly adapts to changing fashion trends, making them a staple choice for many.
One of the reasons is their versatility. Whether dressing up for a business meeting or heading out for a casual weekend brunch, thick black frames are perfect for any occasion.

Its classic color is another reason for its enduring appeal. The striking nature instantly draws attention to your face and accentuates your features. At the same time, they also create a sense of confidence and authority. That's why it remains a beloved choice for professionals and fashion enthusiasts.

Thick black frame glasses have also made a significant impact on popular culture too. Plenty of famous figures have been spotted rocking these iconic frames, solidifying the status of thick black glasses as a must-have accessory.

Let's take a look at some celebrities who have selected the timeless frame as part of their individual style:

Jeff Goldblum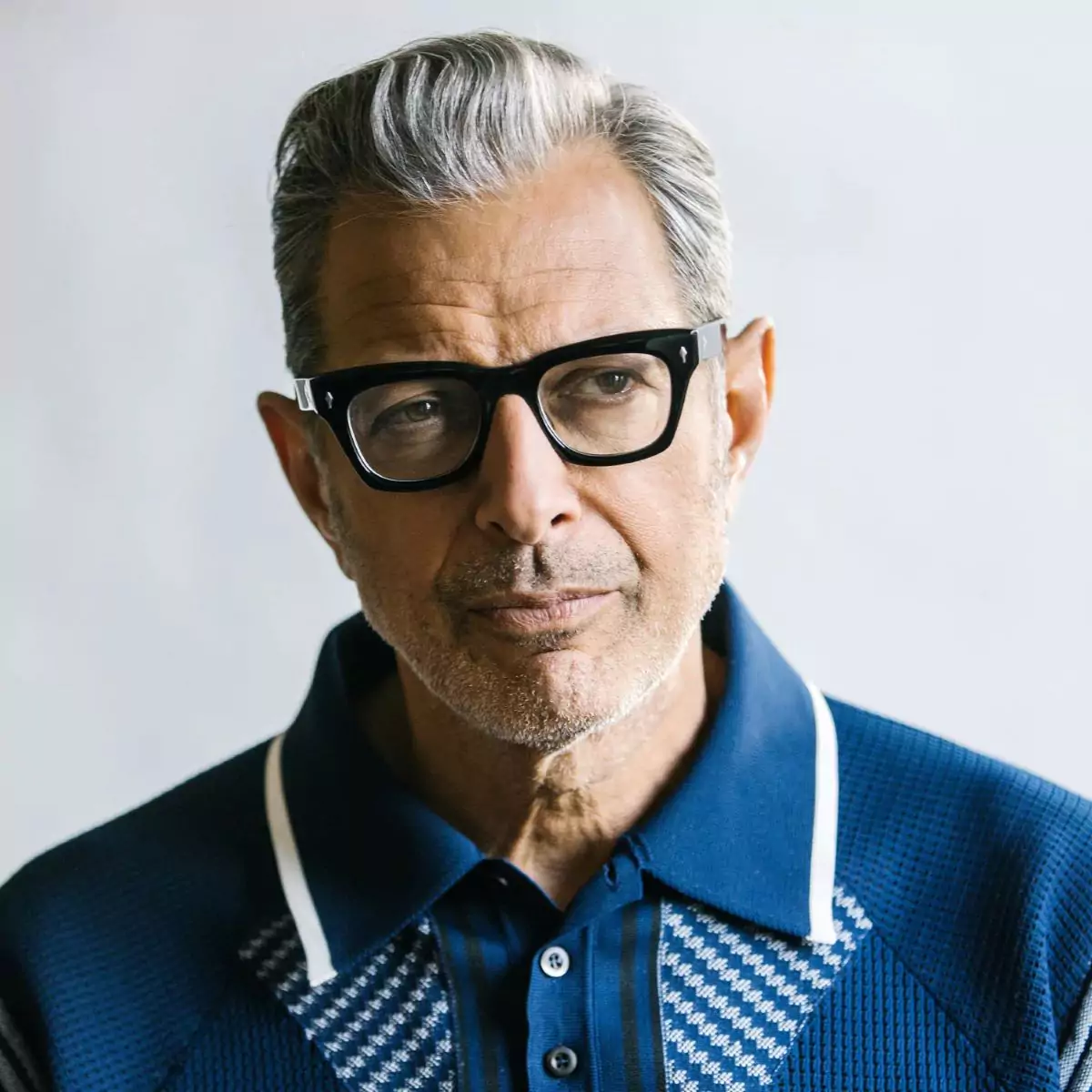 The veteran actor's thick and angular black rims perfectly complement his unique nonchalant charisma. (Source:
GQ
)

Known for his unforgettable roles in films like "Jurassic Park," "Independence Day," and "The Grand Budapest Hotel," Jeff Goldblum exudes his signature style with his choice of thick and angular black rimmed glasses.

His specs have become an integral part of his on-screen persona, enhancing his enigmatic charm and effortlessly merging timeless elegance with a contemporary edge.

Tina Fey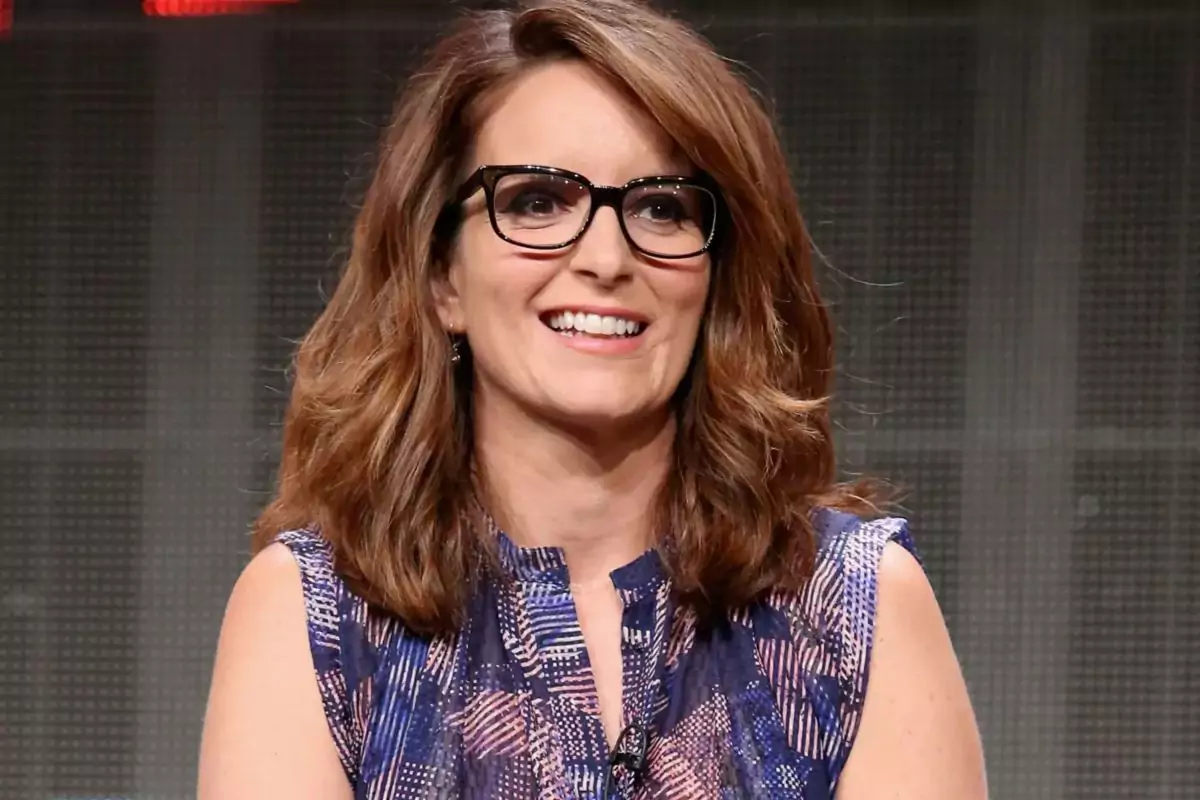 The former SNL comedian's sleek, rectangular, thick black frames perfectly complement her sharp wit and comedic genius. (Source:
Vanity Fair
)

Tina Fey, the renowned comedian and actress known for her iconic roles in "30 Rock" and "Mean Girls," has captivated audiences with her comedic brilliance.

With her signature thick-rimmed rectangular frames, Fey's eyewear choice is a perfect match for her witty on-screen personas.

Seth Rogen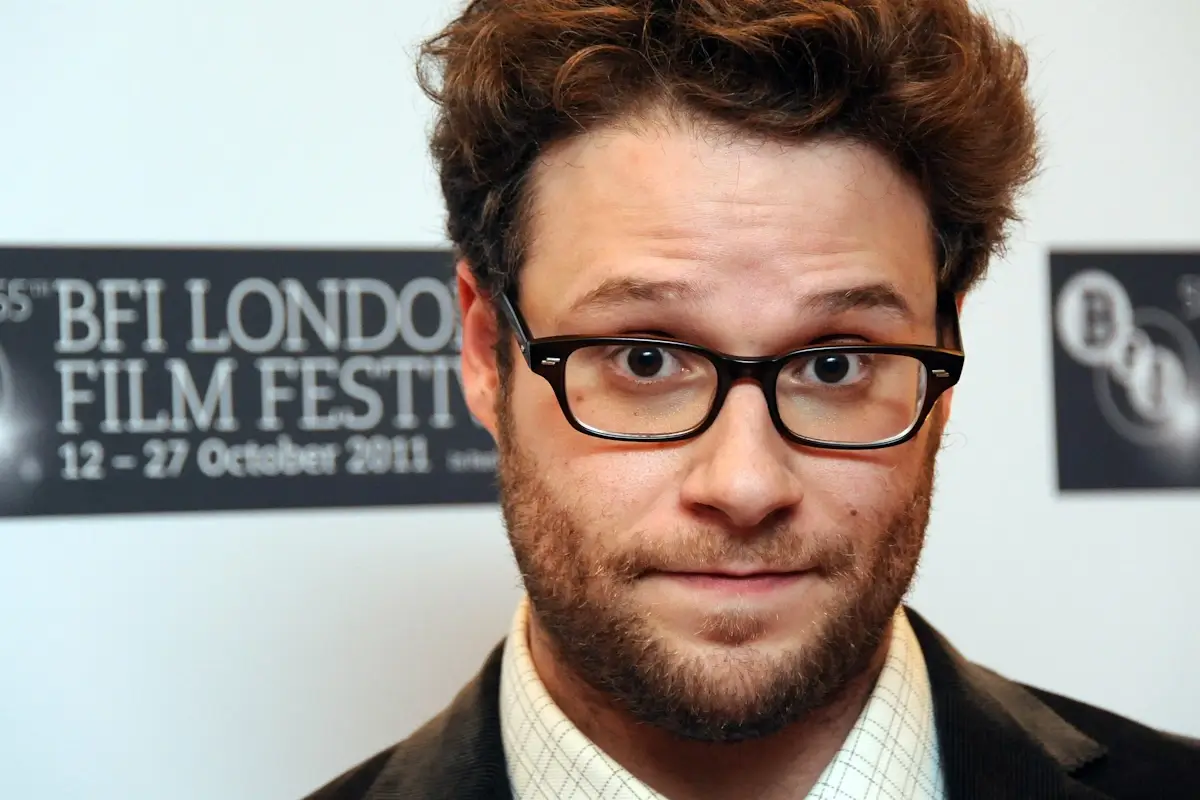 This comedian actor's choice of prominent black frames reflects his laid-back, self-assured personality. (Source:
Pinterest
)

Seth Rogen, the actor and comedian known for his roles in hit films such as "Knocked Up" and "Superbad," brings his lovable brand of humor to the big screen.

His bold, rectangular thick-framed glasses add a touch of laid-back demeanor to his charming persona.

Rashida Jones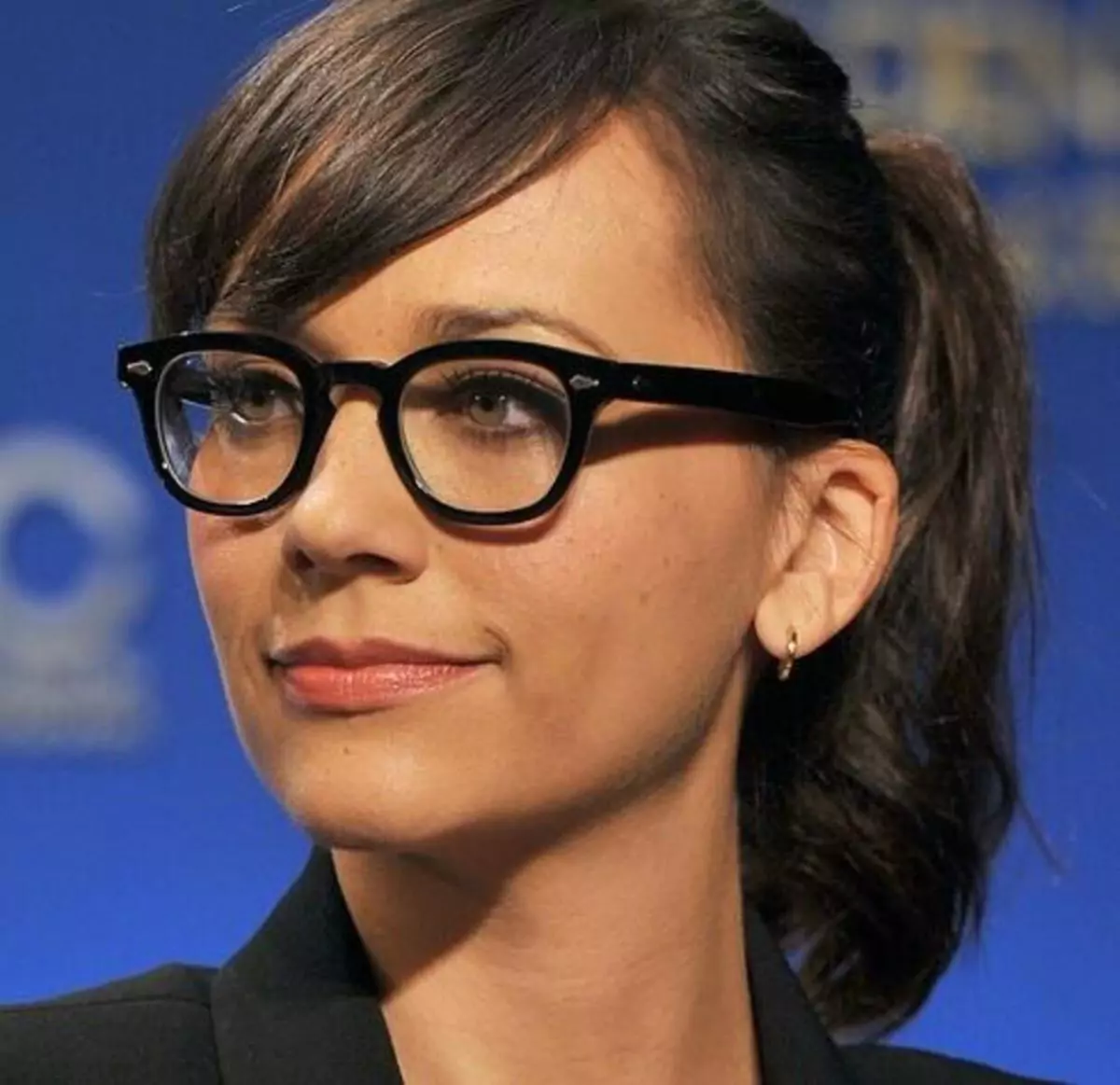 The 'Parks and Recreation' actress' signature black frames give an impression of confidence, intelligence, and a touch of quirkiness. (Source:
Twitter
)

Rashida Jones, the acclaimed actress renowned for her performances in beloved TV series such as "Parks and Recreation" and "The Office," embraces a signature style of understated chic.

Her choice of thick black frames not only enhances her natural beauty but also adds a touch of intellectual charm to her look.

Buddy Holly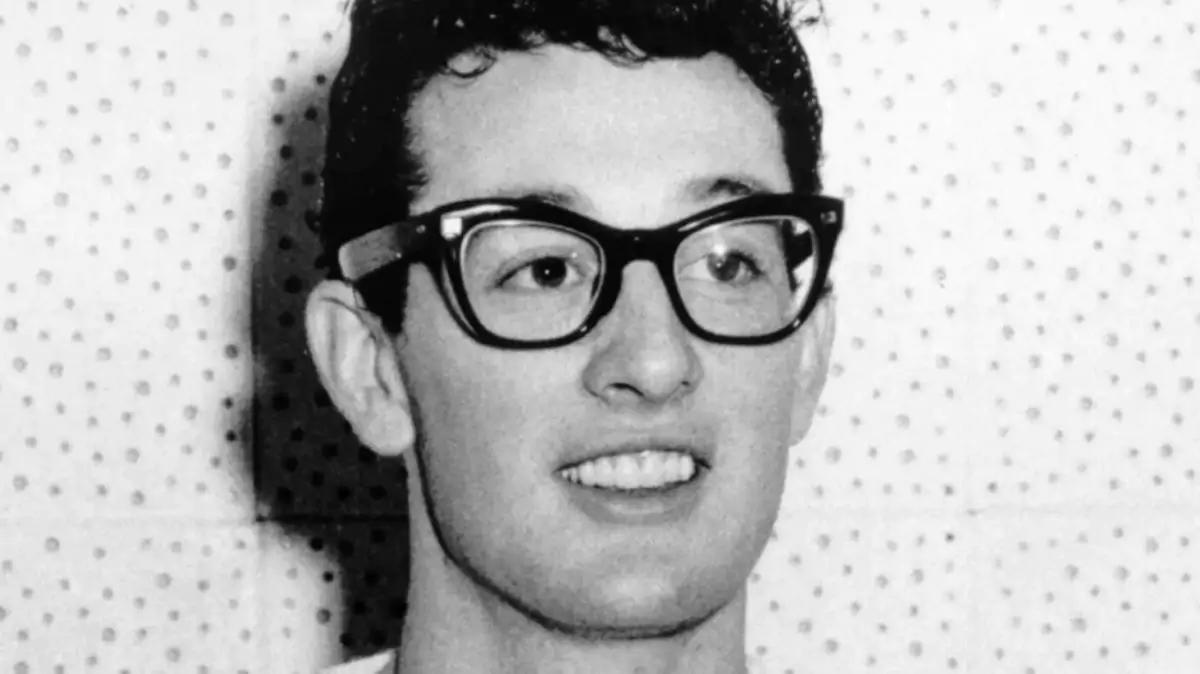 This iconic 50s music legend's distinctive signature frames significantly shaped his iconic geeky yet effortlessly cool look. (Source:
Grunge
)

Buddy Holly, the pioneering rock n' roll musician behind hits like "Peggy Sue" and "That'll Be the Day," left an unforgettable impact on music.

His iconic black frames became a symbol of his confident and rebellious persona, forever intertwining his unique style with his musical legacy.

How to choose the perfect thick black frame glasses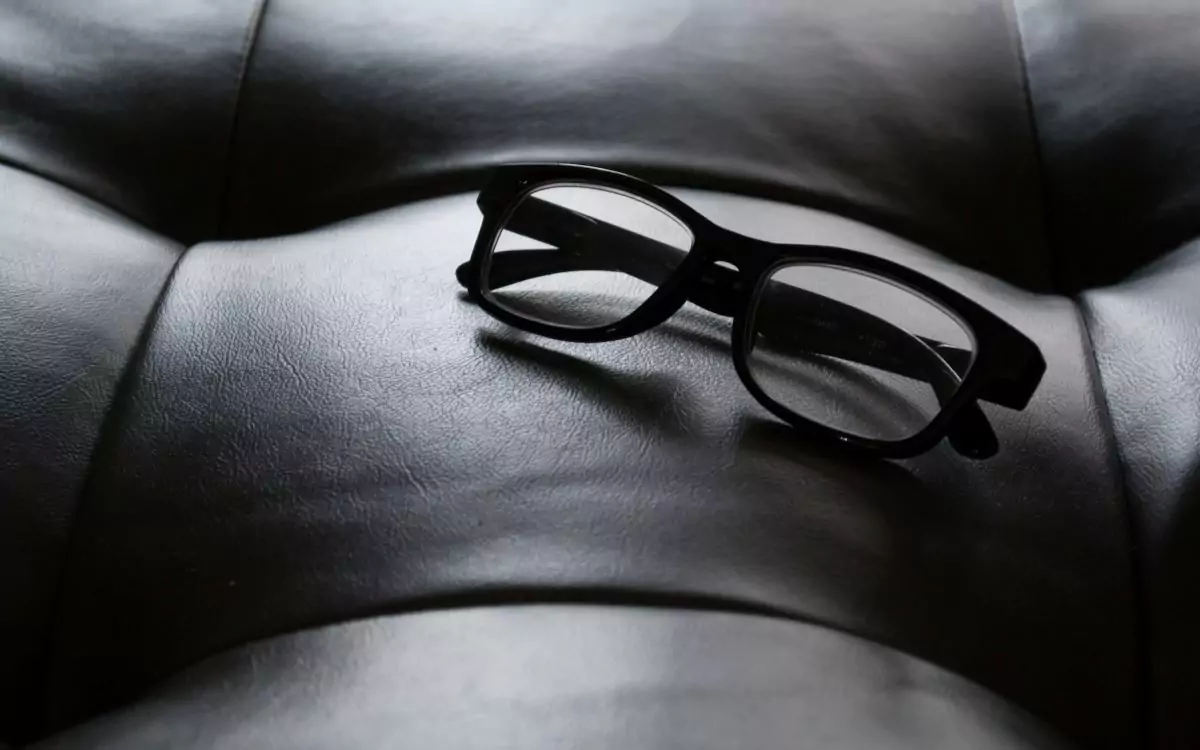 Understanding your facial features and personal style can help you choose the right thick black frames.

When it comes to selecting the perfect pair, there are several factors to keep in mind:

1. Face shape

Different face shapes pair well with specific frame shapes. For example, individuals with round faces can opt for angular thick black frames to create a striking contrast and add definition. On the other hand, those with square faces can choose round or oval-shaped frames to soften their features.

2. Skin tone

Skin tone plays a significant role in determining which shade of black will best complement your complexion. If you have a warm undertone, consider frames with a slightly brownish-black hue. Frames with a more blue-black color, or a true black can complement cooler undertones.

3. Frame size

When it comes to achieving a balanced and proportionate look, the size of the frames is crucial. For petite faces, opting for narrower frames can prevent overwhelming your features. On the other hand, those with larger faces can go for bolder and wider frames.

4. Personal style

While considering factors such as face shape and skin tone is important, remember to stay true to your style! Whether you prefer a vintage-inspired look, a modern and minimalist aesthetic, or something in between, there's a thick black frame to suit every preference.

To help you find your perfect pair, here are some recommendations from Mouqy:


With their bold and oversized square frames, Navy is a fantastic choice for round, oval, or heart-shaped faces. The angular shape of this pair is great for adding structure and balance to softer facial features, and when it comes to style, they match well with monochromatic ensembles and sleek silhouettes.


Its rounded cat-eye design gives Karina a vintage flair that's perfect for the sought-after hot librarian look. The unique shape of these frames complements oval, heart, or square faces while adding a touch of feminine allure. You'll find that Karina seamlessly complements both elegant and retro aesthetics too.


The Xper frames offer a minimalist aesthetic that suits round, oval, or heart-shaped faces. These glasses are perfect for individuals who embrace simplicity and minimalism in their style.

Matching thick black frame glasses with your wardrobe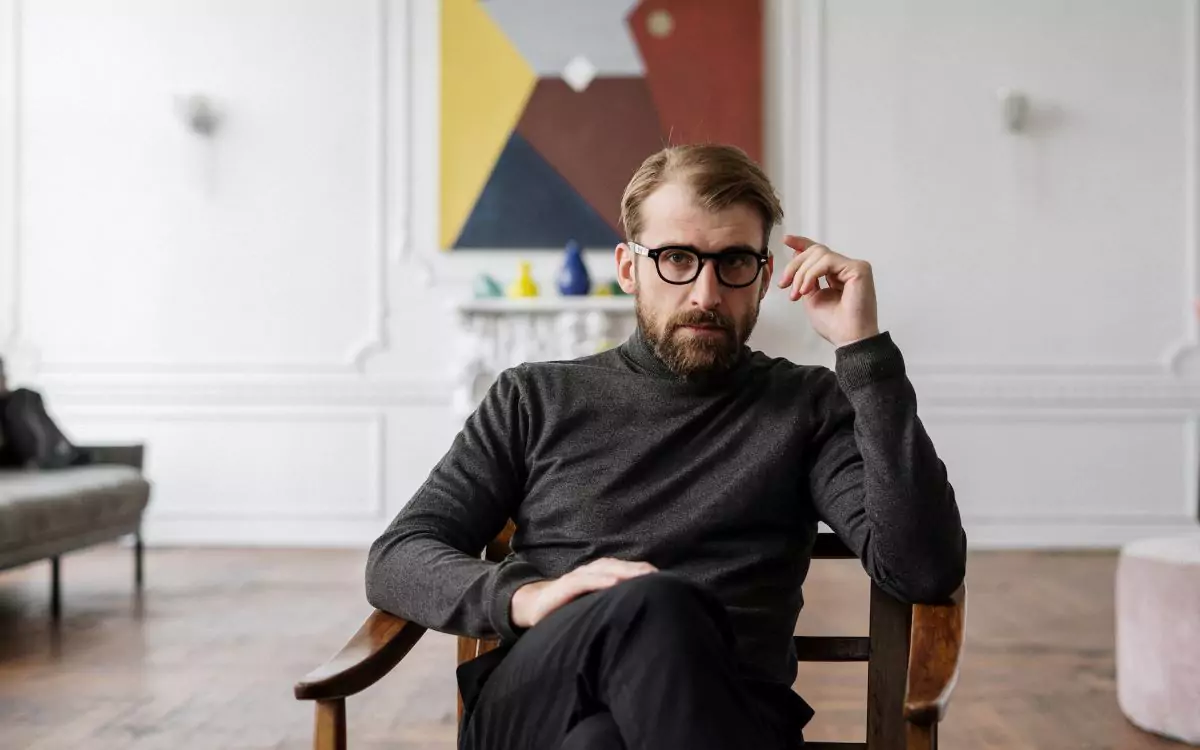 Experiment with different colors, accessories, and styles that make you feel confident and reflect your unique fashion sense.

When incorporating thick black frames to your signature style, it's essential to take note of these factors:

1. Color coordination

Consider the colors in your wardrobe and opt for outfits that create a balance with your glasses. Pair your black frames with an all-black ensemble for a chic monochromatic look. Or, experiment with contrasting colors for a bold statement.

2. Accessory choices

Choose accessories such as belts, handbags, or shoes with black accents or similar design elements. This will help tie your entire ensemble together. You can also opt for jewelry in silver or gold tones to complement the black frames.

3. Occasions and personal preferences

Thick black frame glasses are highly versatile and can be styled to suit various occasions and fashion preferences.

Check out some of our favorite Mouqy pairs:


These sleek, rectangular, thick black frames are perfect for achieving a polished look, making them ideal for formal occasions and professional settings. Pair these glasses with a tailored black suit or a sleek evening dress to create a sophisticated ensemble.

Alternatively, you can also combine these frames with dark jeans or tailored trousers for a bright casual look. Tuck in a blouse or a crisp shirt, and complete the outfit with a blazer.


With their round silhouette and bold black design, the Bobby glasses effortlessly add a touch of vintage charm to your outfits. Pair these frames with a flowy maxi dress, peasant blouse, and flared jeans for a boho-inspired vibe. Throw on layered necklaces, a floppy hat, and a fringe bag to elevate your look.


With their unique geometric shape, the Ken glasses are a modern ode to the nerd glasses. Combine them with a collared shirt, a sweater or cardigan, khaki pants, and loafers for a polished and classic outfit that complements the intellectual vibe of the glasses.

Embracing the timeless style of thick black frame glasses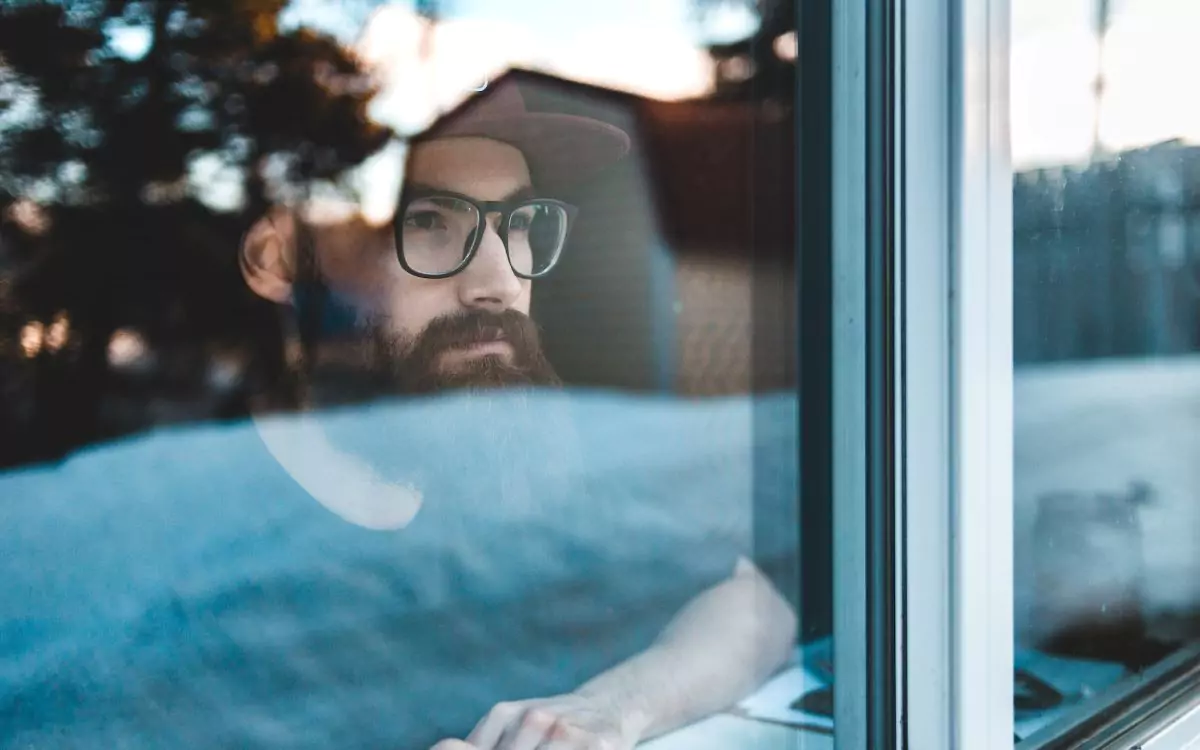 Thick black frames have earned a beloved status in eyewear due to their enduring appeal and versatility.

Thick black frames are well-loved for several reasons. Their timeless and classic aesthetic appeals to various personal styles, making them versatile and adaptable to various fashion choices.

What's more, the boldness of the frames also draws attention to the eyes and facial features, enhancing its wearer's overall appearance and making a statement.

These frames have also become iconic through their association with influential figures in pop culture, such as Buddy Holly's rock 'n roll look and the effortlessly charismatic style of Jeff Goldblum.

But before you choose a pair for yourself, be sure to familiarize yourself with your face shape, skin tone, and frame size to ensure a flattering fit. Above all, consider your personal style, as it'll dictate the frames that will make you look and feel the most confident.

So, embrace the timeless elegance that thick black frame glasses bring to your look. Remember, your eyeglasses are not merely functional accessories, but an expression of individuality!