Want to boost your style and make a statement? Try wearing yellow glasses!

These trendy spectacles are an effortless way to add color and personality to your outfit. In this guide, we'll show you the secrets to rocking yellow glasses with confidence.

The psychology of yellow glasses
Colors have a powerful effect on our emotions and moods, and yellow is no exception. It's a warm and cheerful color that evokes feelings of happiness, optimism, and energy. When we wear yellow glasses, they can bring out these positive emotions and uplift our spirits.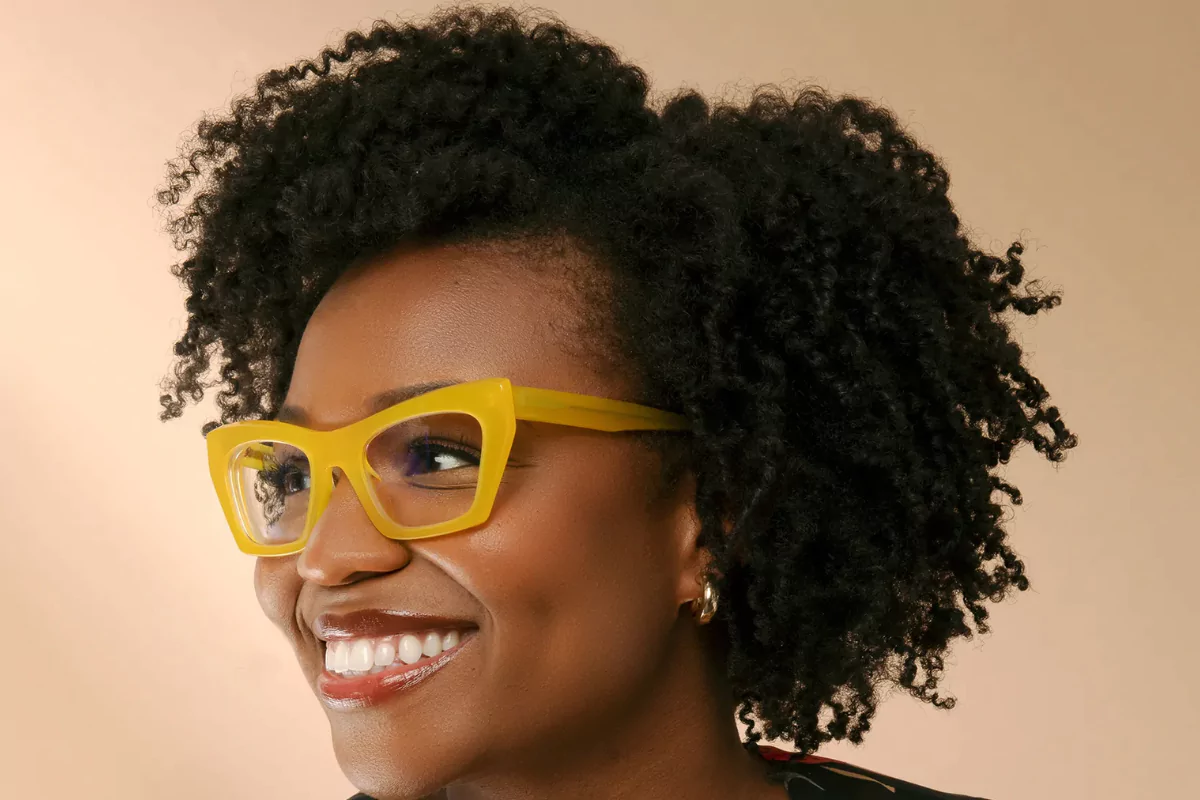 When we wear yellow glasses, they can enhance and bring out feelings of happiness, optimism, and energy as well as uplift our spirits. Source: Allure

Within the world of yellow glasses are different shades that each have their own vibe.

Light or pastel yellow glasses exude a soft and playful vibe, which makes them perfect for a casual and carefree look. On the other hand, vibrant and bold yellow glasses make a strong statement, helping you exude confidence and boldness.

How to pick the right yellow glasses for different face shapes
Consider the frame shape

Pick frame shapes that complement your face shape. Angular yellow frames with straight lines can add definition to round and oval faces. For example, these Giselle with square frames can balance out their softer features and add some dimension.


For square faces, try round or oval yellow frames to soften your features, like these Lucid frames:


Heart-shaped faces can benefit from rectangular glasses with a more rounded bottom as they accentuate their best angles and features, like our Youth frames:


If your face is regular triangle-shaped, go for yellow frames wider than your forehead or oversized glasses to make things look more proportional.


Inverted triangle-shaped faces, on the other hand, suit narrow, circular glasses.


Diamond-shaped faces look great with cat eye or browline yellow glasses as these highlight their cheekbones. This pair of cat eye specs can do just that.

Choose the right frame size for your face

This is crucial for a comfortable and flattering fit. If your face is small, go for smaller yellow frame sizes that won't overwhelm your features. For larger faces, go for bigger frames that provide a balanced look.

Additionally, make sure the bridge of the yellow glasses you pick rests on your nose comfortably and doesn't slide down or leave marks. The temples should also fit snugly without pressing too hard on the side of your face or slipping off.

Remember, these are just guidelines. The key is to choose frames that make you feel confident and comfortable.

If you want to try on any of the Mouqy glasses you've seen so far, did you know you can try them on at home with our virtual try-on tool? Give it a go and see how different yellow frame shapes and sizes look on your face. Experimenting is the best way to know what you like and what complements your facial features the best.

How to wear yellow glasses with confidence
Now that you have an idea of how to pick yellow glasses, here are some tips to help you wear them in style:

1. Embrace the color

Yellow frames are usually bold and vibrant, so let them take center stage! Wear neutral or complementary colors like white, black, or blue to make them pop.


Otis from the TV series Sex Education wears yellow glasses with a cream-colored jacket, which truly helps the specs stand out. Source: IMDb

That said, if dipping your toes into lemon or mustard yellow right away feels scary, you can opt for yellow-tinted lenses in clear frames for a more subtle touch. These inject a small dose of color without overpowering your overall look. Alternatively, you can go for frames with a mix of yellow and other colors to create a stylish look that's all your own. There isn't just one way to embrace this color.

Ultimately, the shade of yellow glasses you choose depends on your personal style and the message you want to convey.

For Otis' look – see our yellow square Murphy frames:
2. Keep it balanced

Simplicity is the way to go for the rest of your look too, and by that we mean your makeup and hairstyle. Opt for natural, subtle makeup and a simple hairstyle that won't compete with your eyewear.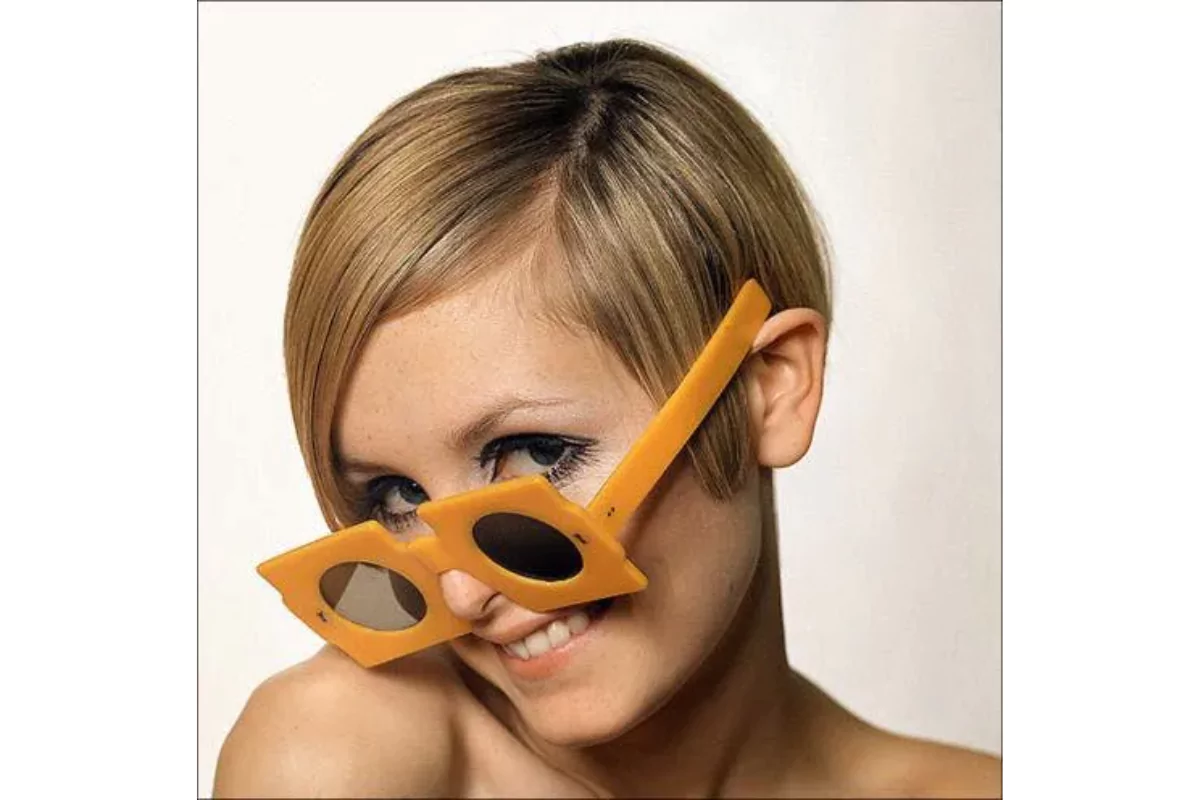 Supermodel Twiggy's funky yellow frames are definitely attention-grabbers, but her understated hairstyle and makeup balance everything out. Source: L'Officiel
3. Play with patterns

If you're feeling adventurous, try incorporating patterns into your outfit. Stripes, polka dots, or floral prints can add an extra touch of fun that complements your yellow glasses.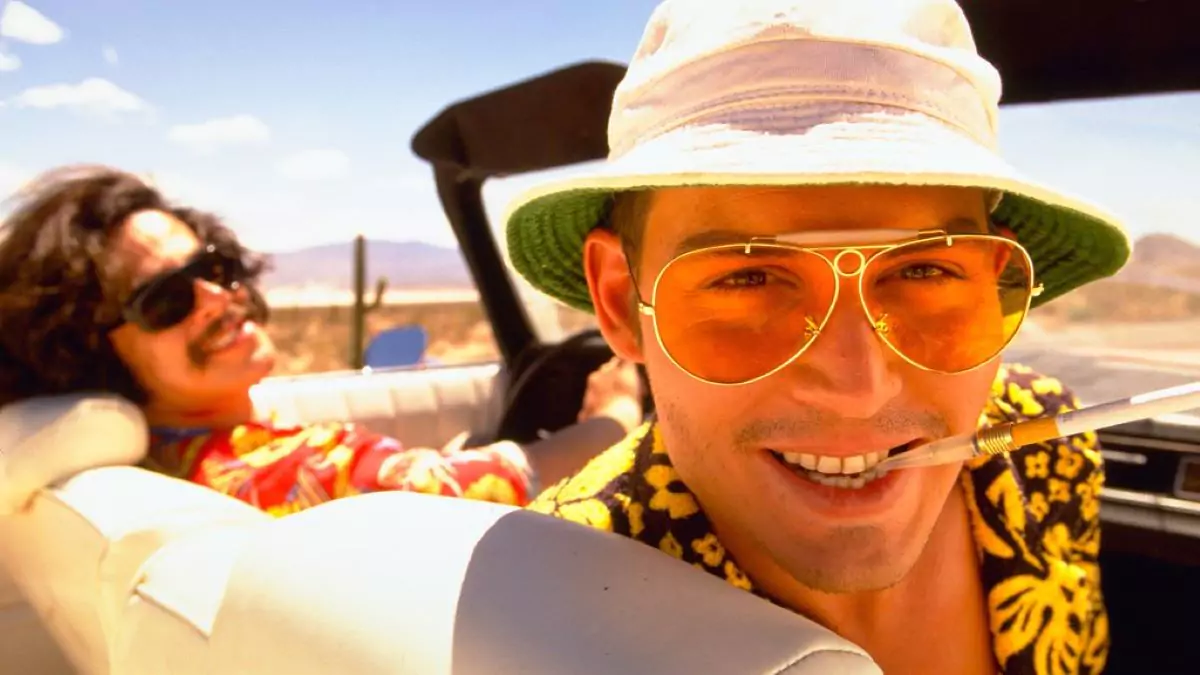 In the film Fear and Loathing in Las Vegas, Johnny Depp sports yellow aviators and a floral-printed shirt, making it the perfect ensemble for his zany character Raoul Duke. Source: The Fine Young Gentlemen

For Johnny's look – see our Hooray aviator frames:
4. Consider your skin tone

Take a moment to think about your skin tone when deciding on a shade of yellow for your glasses. Warmer skin tones pair nicely with golden yellows, while cooler skin tones can opt for lemony or pastel shades.


Beauty mogul and social media personality Kylie Jenner's golden yellow frames are a natural fit for her warm skin tone. Source: Pinterest

Try out the cat eye Wink frames for Kylie's look:
5. Don't be afraid to express yourself

The most important tip is to wear your yellow glasses confidently! The saying 'fake it until you make it' may be a cliché, but it really does work. Only you can be you, so own your style, be proud of your eyewear choice, and let your personality shine.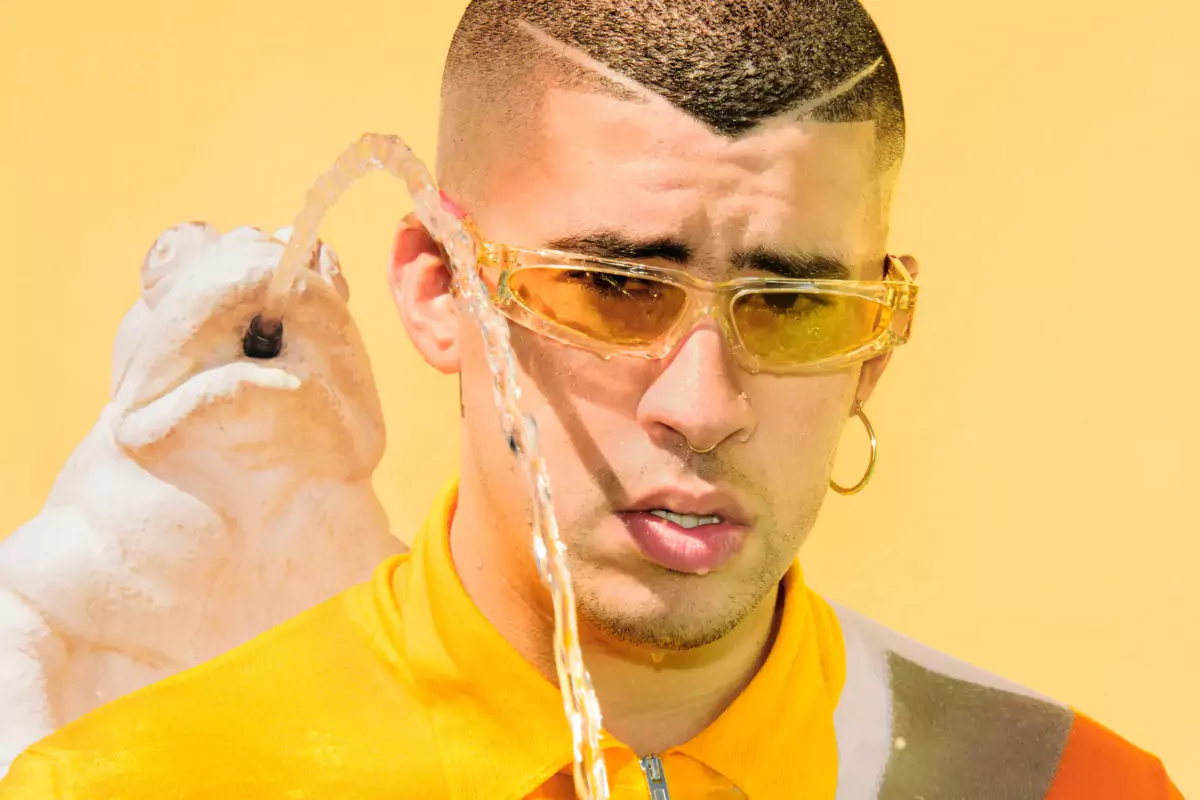 Puerto Rican rapper Bad Bunny expresses his larger-than-life style by rocking bright yellow frames with an eye-catching undercut, hoop earring, and yellow outfit. Source: GQ

For the Bad Bunny's look:
Yellow glasses for different occasions
Yellow glasses can be so much more versatile than you think.

For a professional setting, choose yellow glasses that have a more subtle and sophisticated vibe. These frames should be sleek and not overly flashy. A soft yellow tint like the kind you see on this Cherish pair adds just the right touch of personality while being workplace-appropriate.


When it's time for fun and relaxation, you can go ham. This is the time to express your individuality with frames that make a statement. A vibrant yellow pair like the April frames goes well with casual outfits like jeans, T-shirts, or playful summer dresses.


For special occasions, look for a pair that says 'elegant'. Select frames in a refined design and a subtle yellow tint. Your glasses should elevate your formal attire in a sophisticated way without overpowering your overall look, and this Pearl pair fits the bill.


When it comes to outdoor activities, your yellow glasses should be equipped with polarized lenses. These lenses help reduce glare from the sun or light reflected from flat surfaces like snow, making them ideal for sports, driving, or spending time at the beach. They provide both style and practicality, as they protect your eyes while adding a vibrant flair to your outdoor ensembles.

Whether it's for work, leisure, formal events, or outdoor activities, there's a pair of yellow glasses that works for every single one of them.

Yellow glasses: A mood & style game changer
Yellow glasses have a big impact on how you feel about yourself and how you present yourself to the world. They add style, color, and above all, positivity. No matter the occasion or weather, you can always count on yellow glasses to make a statement. Whether it's subtle or bold, that's up to you and how you want to express your personality through them.

Keen to explore more? Just hit up Mouqy to find your dream pair of yellow glasses!