Gray hair isn't only a sign of wisdom and life. It's also the perfect feature to match your outfit and glasses. Senior eyeglasses for gray hair can make a stunning combination that stands out from the crowd.

Don't believe us? Let's explore how you can level up that silver fox look.

How gray hair can be attractive (or not)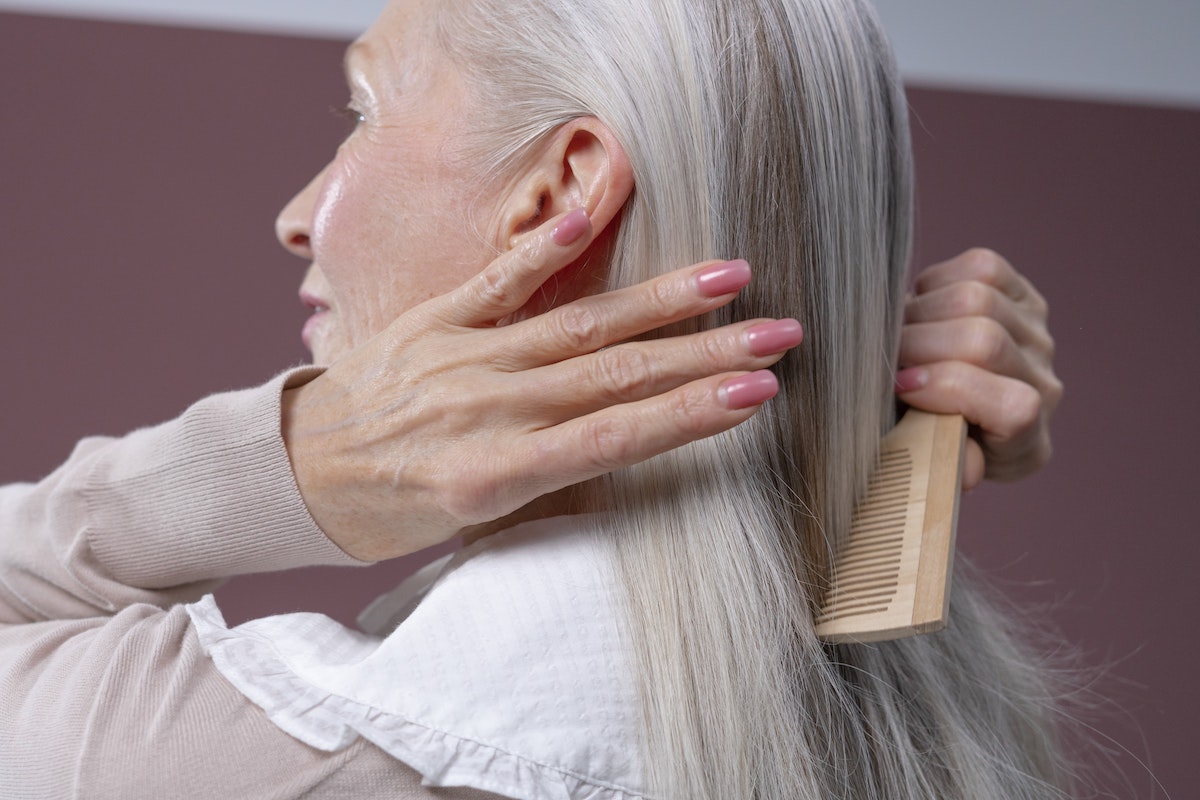 Your gray or white hair can be your star feature.

Gray hair might be the bane of your existence–or not. You might not even realize it, but having that silver fox look gives you many fashion options. It's all about choosing the right ones that can suit you!

Look at your gray hair as a canvas. It's the perfect neutral base for anything so you can try as many styles as possible. Cut it short, pair it with bold colors, and experiment with your heart's desire.

A great example would be the actress Andie MacDowell, who admitted that her gray hair made her feel "badass." It showed more of her brilliant personality without needing to damage her roots from hair dye.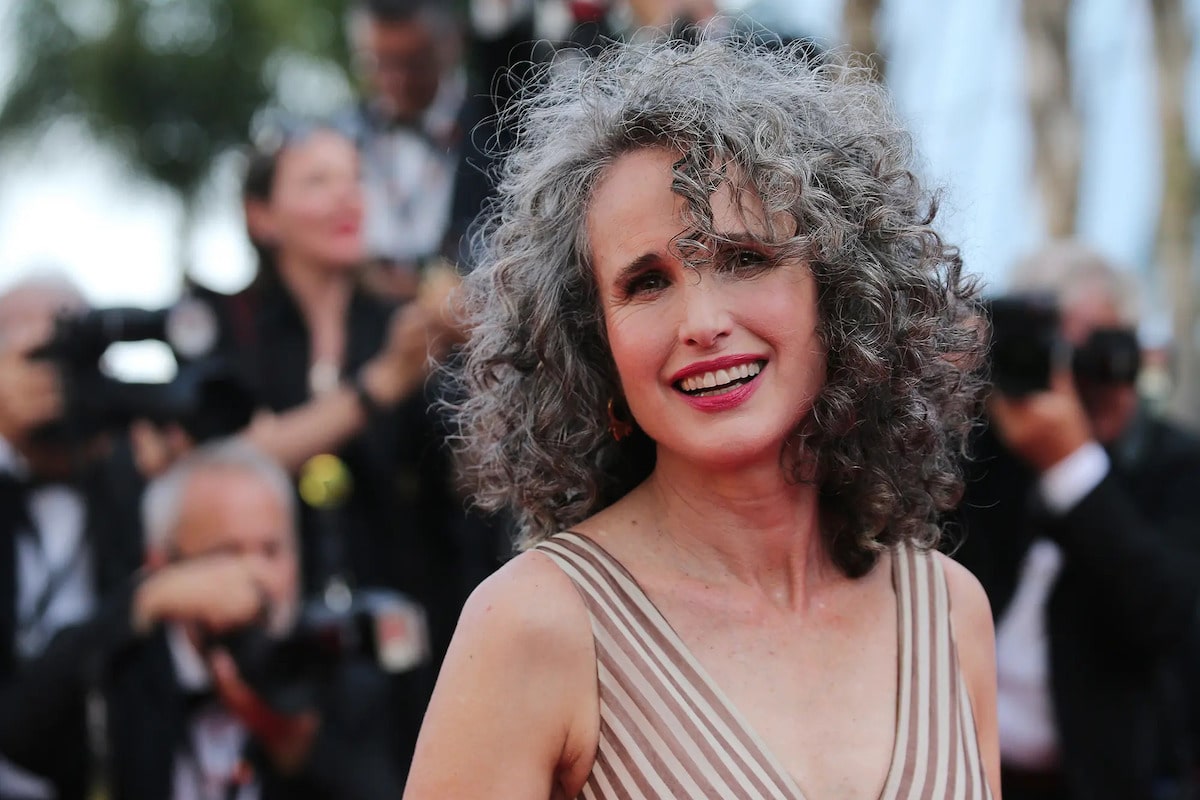 Andie MacDowell embraces her 'badass' gray hair on the red carpet. Source: Page Six

Don't know where to start your makeover? Alright, let's get into the glasses first. What type of glasses can suit that salt-and-pepper hair?

Let's go with Meryl Streep, playing Miranda Priestly, as the answer.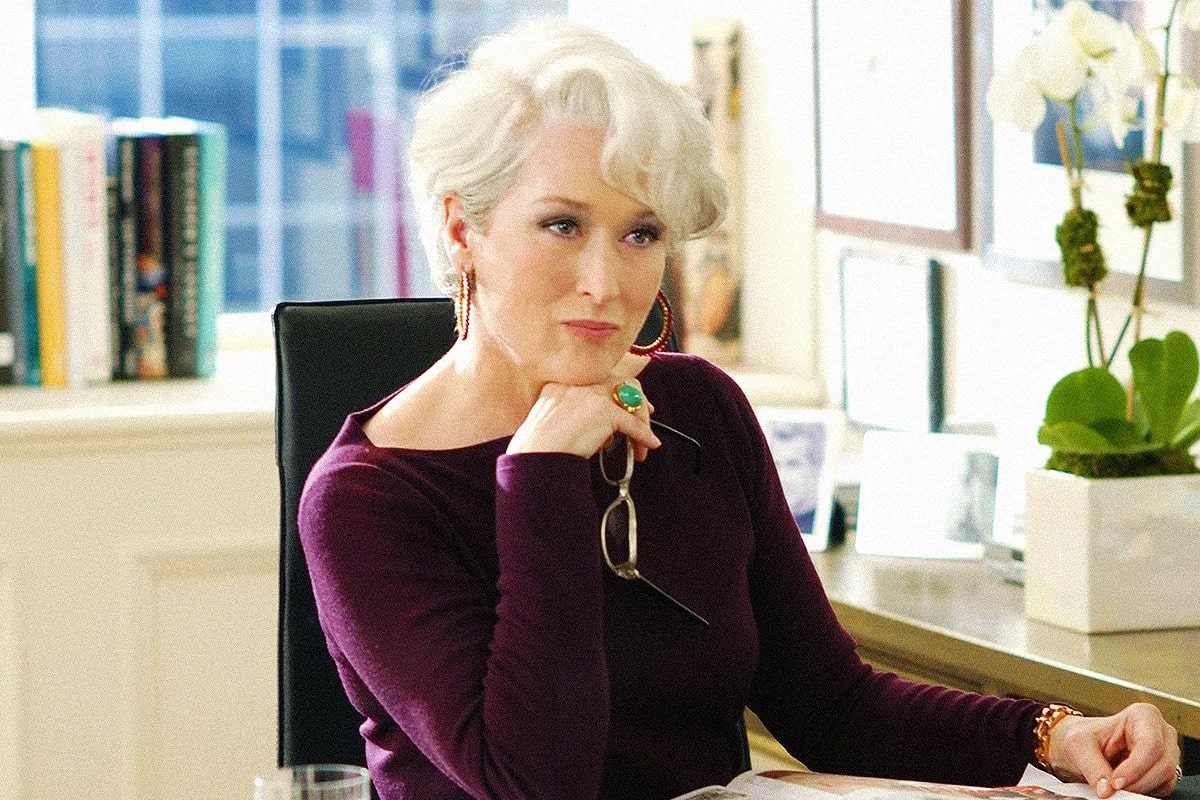 Miranda Priestly's white hair gets matched with multiple glasses in 'The Devil Wears Prada.' Source: Vanity Fair

In the film "The Devil Wears Prada," Miranda Priestly flaunts her silver hair like a lion. It's such a big part of who she is that no one can imagine her without her iconic gray hair.

Meryl Streep, the actress who plays her, was the one who insisted on this creative choice. She was excited to dye her hair and convinced the producers, who were initially against it.

"White hair was something I could play against any color. The white gave me a backdrop and bigger freedom… it gave me the opportunity to be more creative."

And creative freedom it is. You'd see Miranda Priestly play with different looks throughout the film. She would wear her bossy rectangular glasses in one scene, then her timeless gold-rimmed sunglasses in the next.

And soon enough, you can be like her too!

What to consider when choosing glasses for gray hair
When you try to select a pair of glasses for your gray hair, you must first nail down a few fashion basics. Here are some tips to keep at the top of your head before your shopping trip.

1. Is your skin tone cool or warm toned?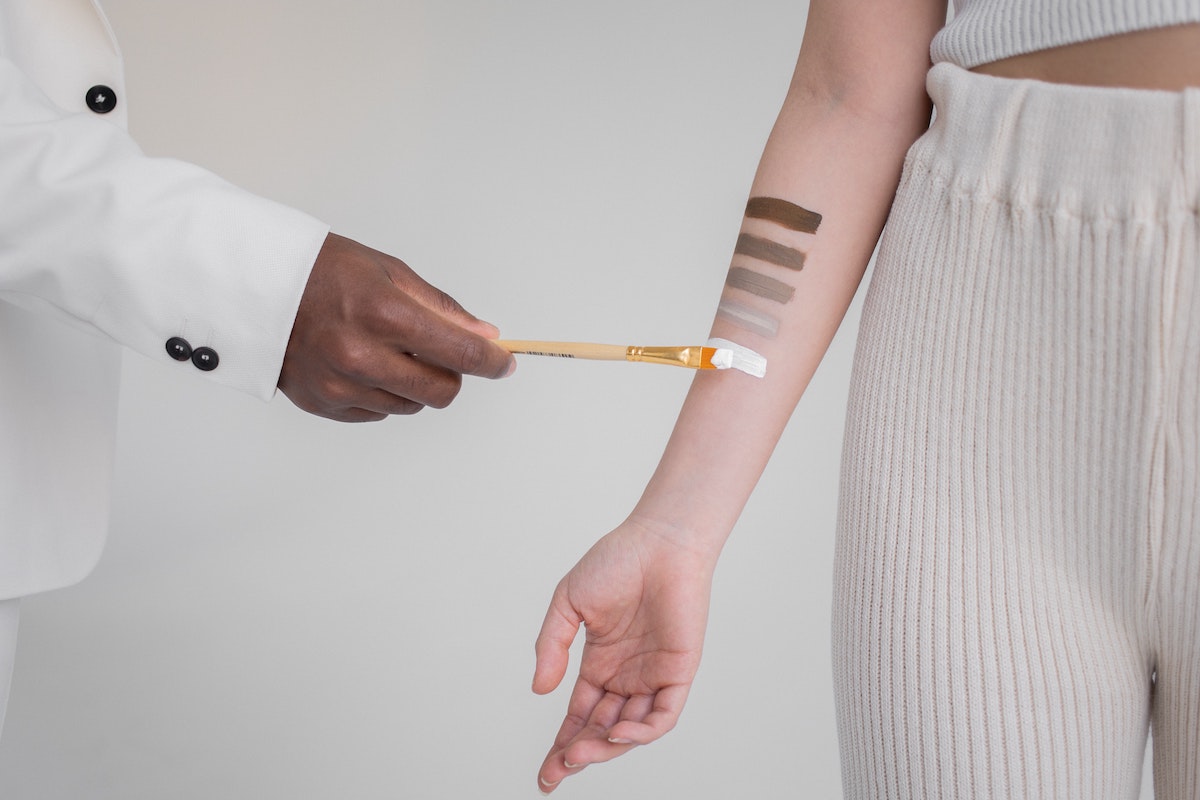 Look and identify your skin tone first before you pick an outfit.

The first essential step in creating "the look" is to take note of your skin tone. Do you fall into the warm, neutral, or cool tone category?

Depending on your answer, certain color palettes suit you better. Some will make you stand out, while others can make you look washed out in the background.

A quick test to check for your skin tone is to look at the veins on your wrist.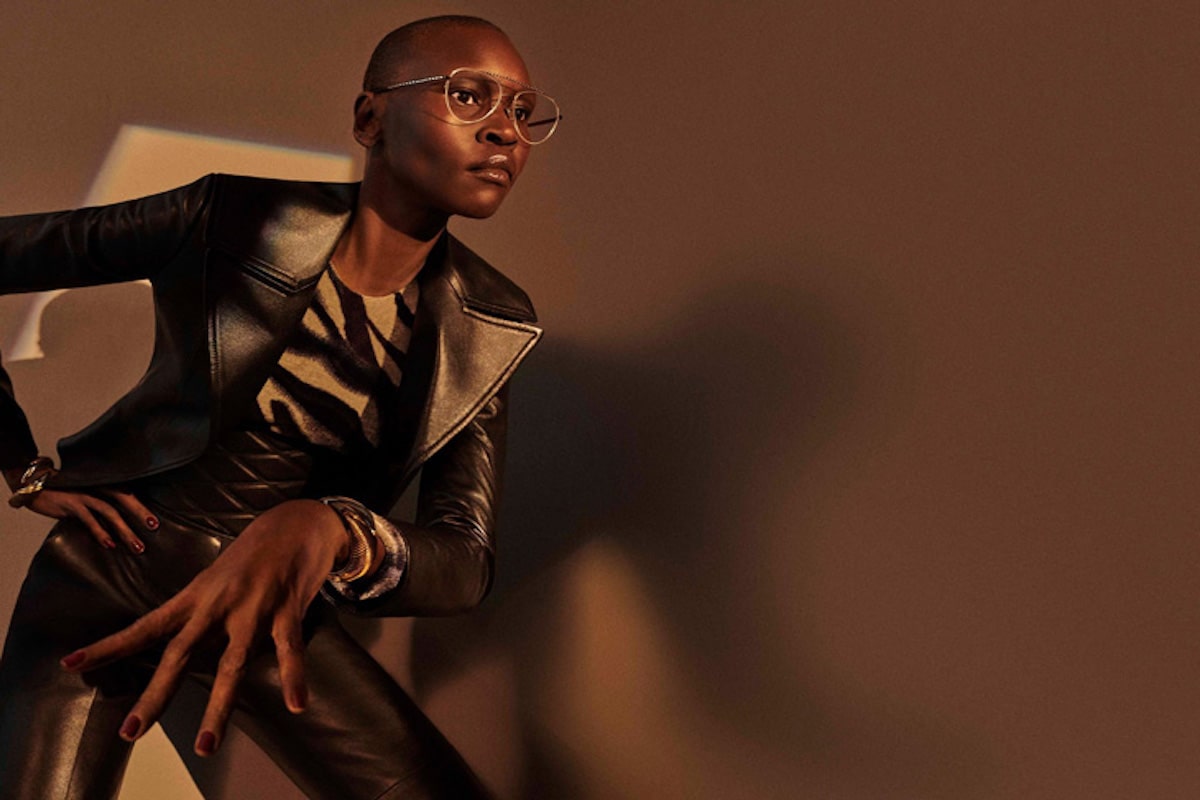 Alek Wek has a cool undertone that suits deeply colored and platinum glasses. Source: Design Scene

If your veins are mostly blue and purple, you will likely have a cool undertone. You have the same undertone as Adele, Iman, and Alek Wek. Cool shades like icy silver, soft pink, and deep purple will look magical on you.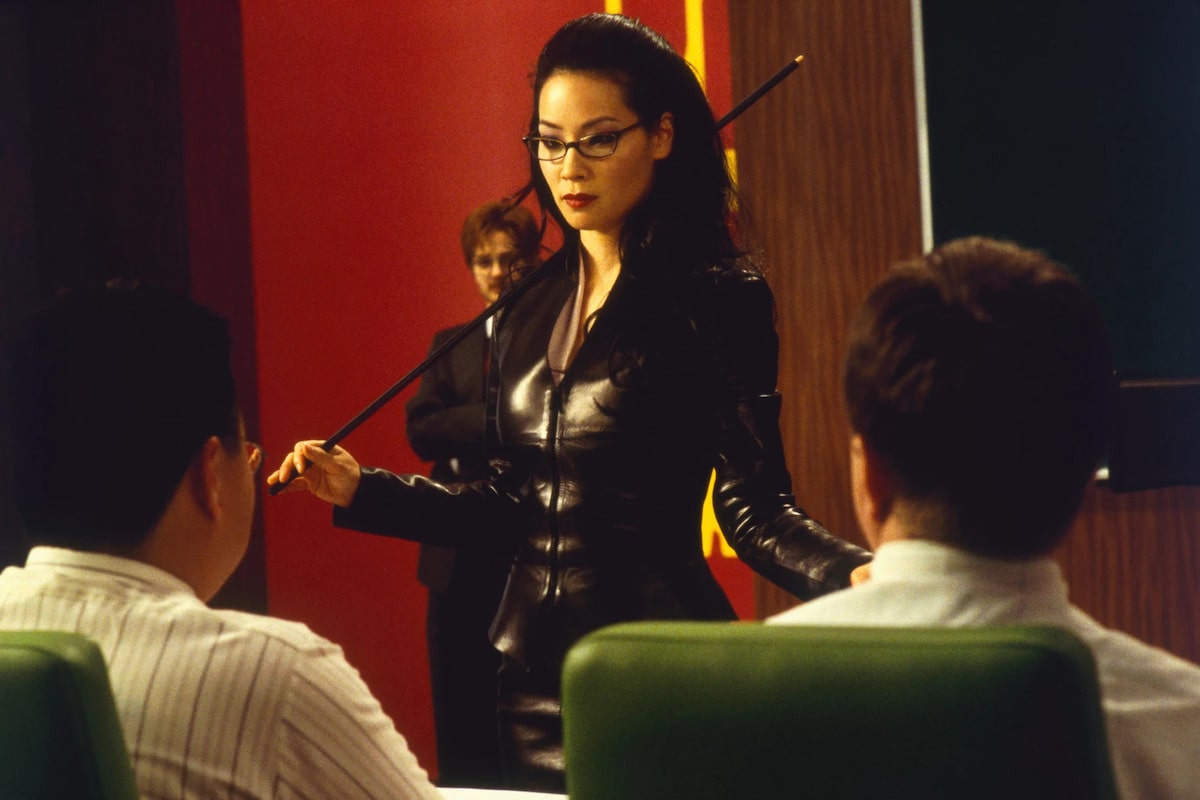 Lucy Liu has a warm undertone that suits earthy shades and bold colors. Source: Pop Sugar

Meanwhile, green veins can equal a warm undertone. Your celebrity skin-a-likes will be Lucy Liu, Jessica Alba, and Halle Berry. Bright and earthy shades like gold and warm red will be perfect.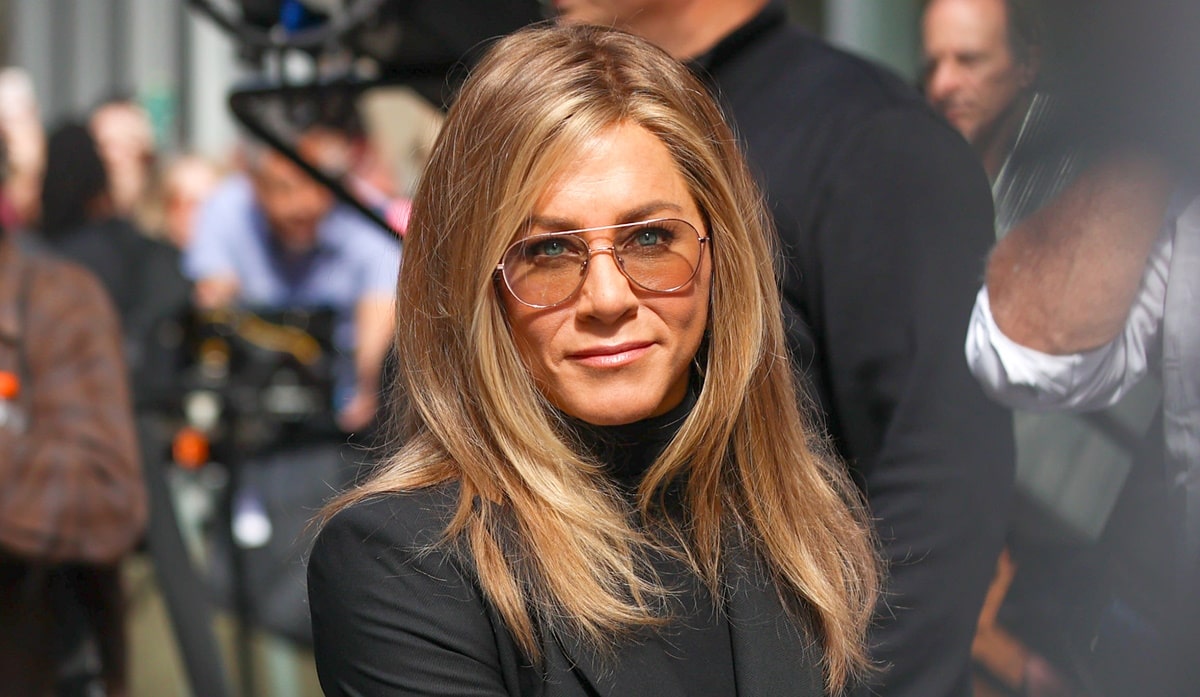 Jennifer Aniston, with her neutral undertones, suits the entire color spectrum. Source: Today

Finally, a mix of three colors on your wrist veins means you're neutral-toned. You're at the same table as Miranda Kerr, Jennifer Aniston, and Kerry Washington. The whole spectrum can look great on you, but you'll stand out with the not-too-bold shades in the middle.

2. What's your face shape?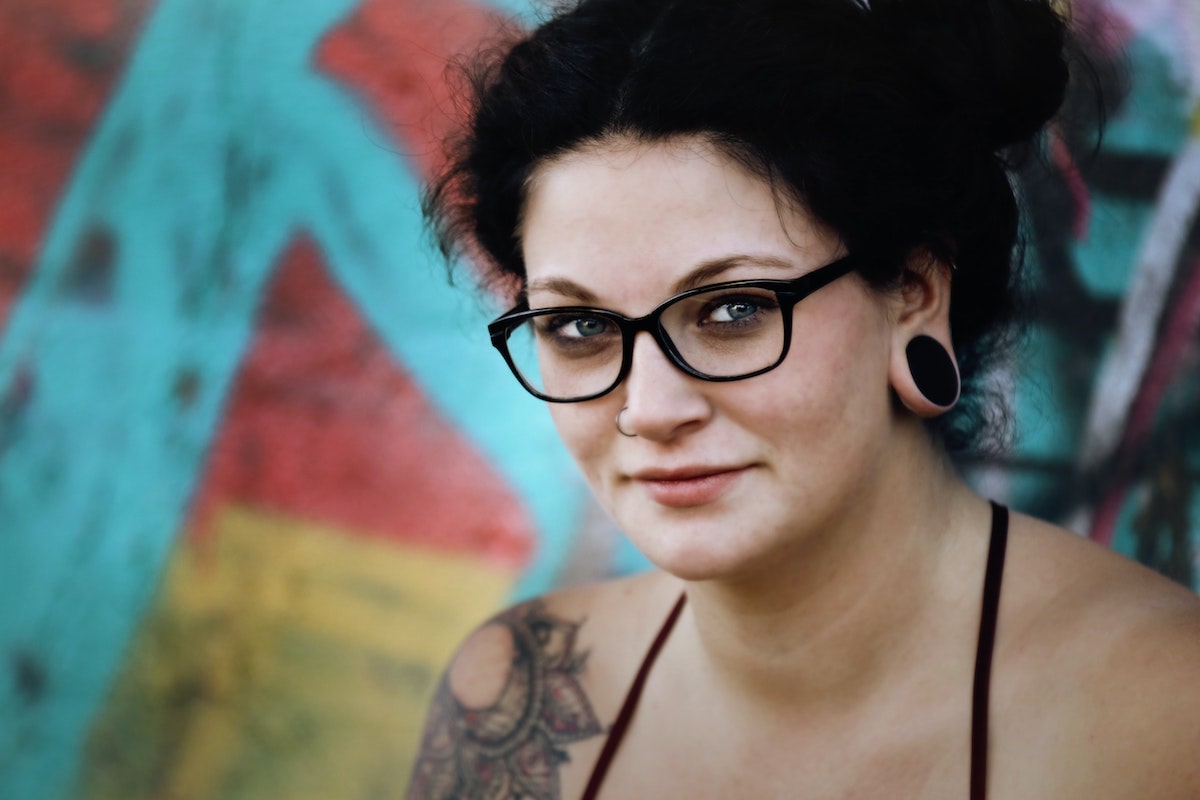 Specific face shapes can suit different glasses–you just need to find them.

Just like your gray hair, the glasses you choose will be the frames of your face. So, you need to make sure they fit your face shape.

Generally speaking, if you have an angular face, you can balance it out with curved glasses and round frames. Meanwhile, softer features can match straight lines and sharp corners.

3. What's your precise shade of gray?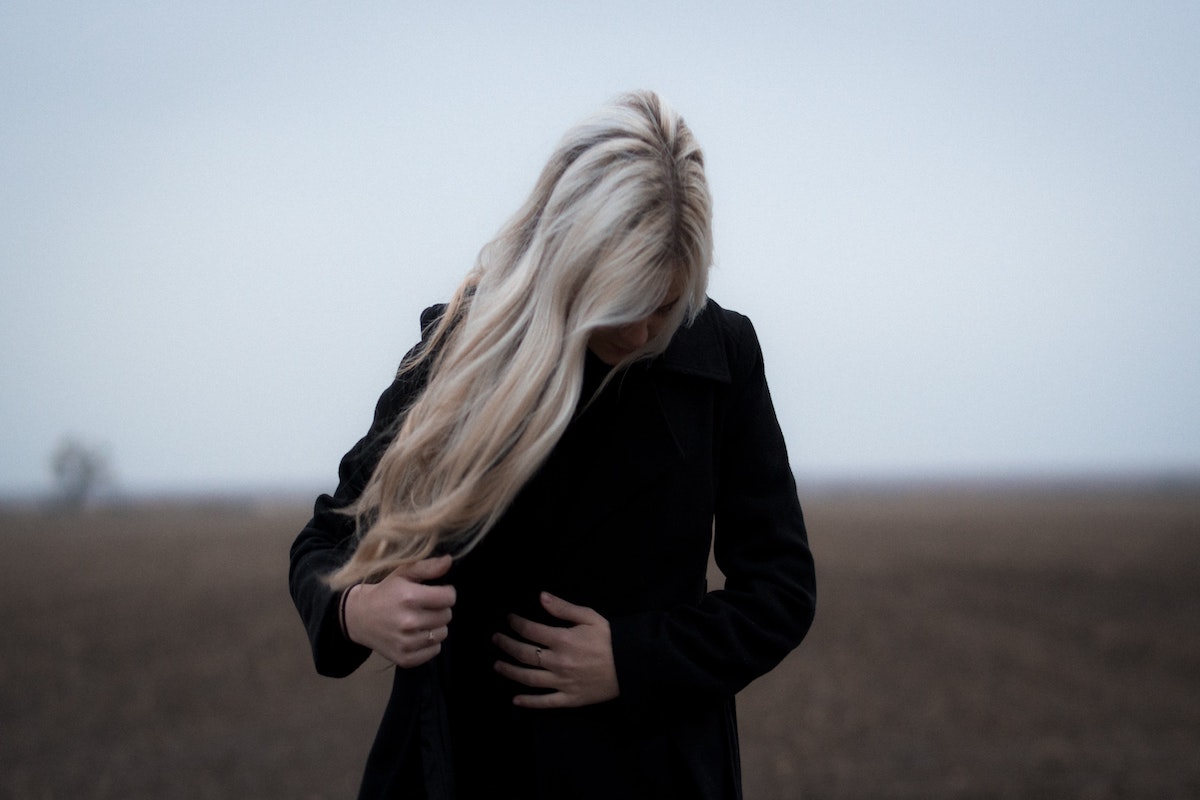 Your hair can resemble more of a Targaryen look than a silver fox.

Is your gray hair completely gray? Or does it veer more towards that silver 'Daenerys Targaryen' look? How about half and half?

While gray hair makes for a beautiful canvas, it's not a consistent experience for everyone. Check your hair in the mirror and identify your precise hair color. From that, you can tailor your glasses to match.

The best glasses for showing off your gray hair
There are many eyewear options, and it can be overwhelming even for the most experienced shoppers. But here are a few starters for you.

Get creative with eyewear shapes

First off, go bold and classic with a pair of cat-eye glasses! It makes that glamorous retro-chic look that can flatter anyone. If Audrey Hepburn could pull it off, why can't you?

The Aurora glasses have these huge frames to balance out any face shape. Plus, they have those subtle upturned catlike corners. It can be your go-to glasses when you're going to work or presenting in front of a group of people.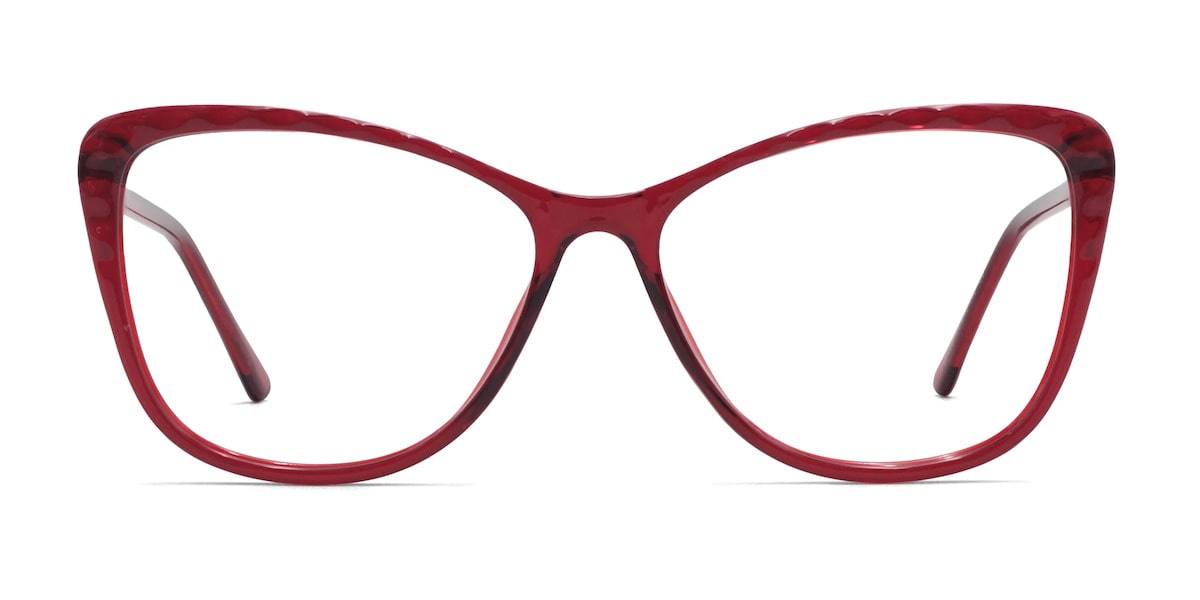 If you want to play it up, try the Candid glasses on. The frames are narrower and sharp, giving that 'hot librarian' vibe. This style is so on trend that you'd even see glasses like these on the runway right now.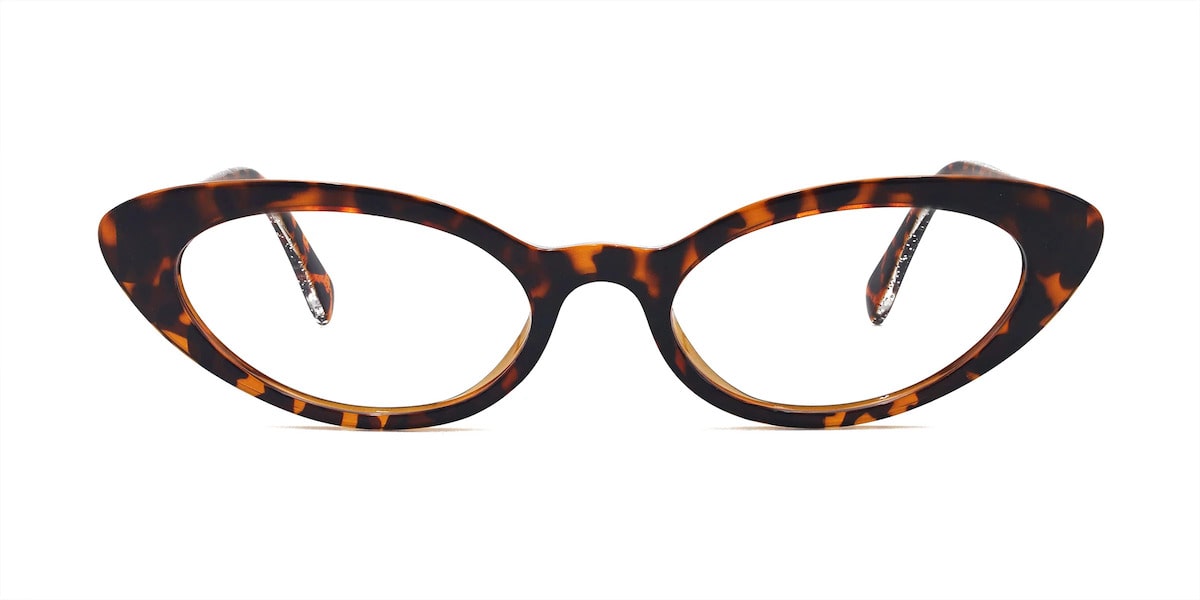 Experiment with eyewear styles through the ages

The style of your glasses should match your overall vibe. But if you want something that'll never fail you, why not go for a pair of vintage-style glasses?

Look at Hollywood right now, and you'll see that vintage never goes out of style. It comes in different forms and sizes! You can go modern with it, or get softer frames that reflect your sophisticated side.

Our Mystery glasses offer a 2-in-1 deal. You can wear them as your favorite reading glasses or turn them into sunnies for the day. It's practical, chic, and oh-so-vintage.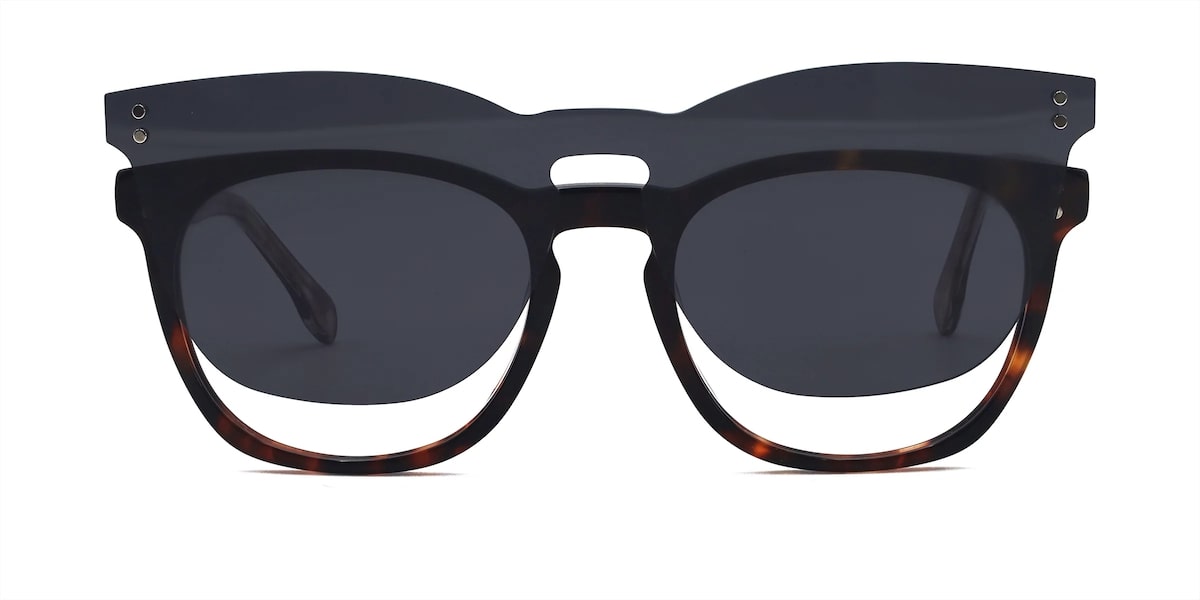 Conversely, you can experiment with frames you've never tried before. The Deluxe glasses have this robust and cat-eye style that will make you feel like Miranda Priestly. Plus, it can flatter most face shapes!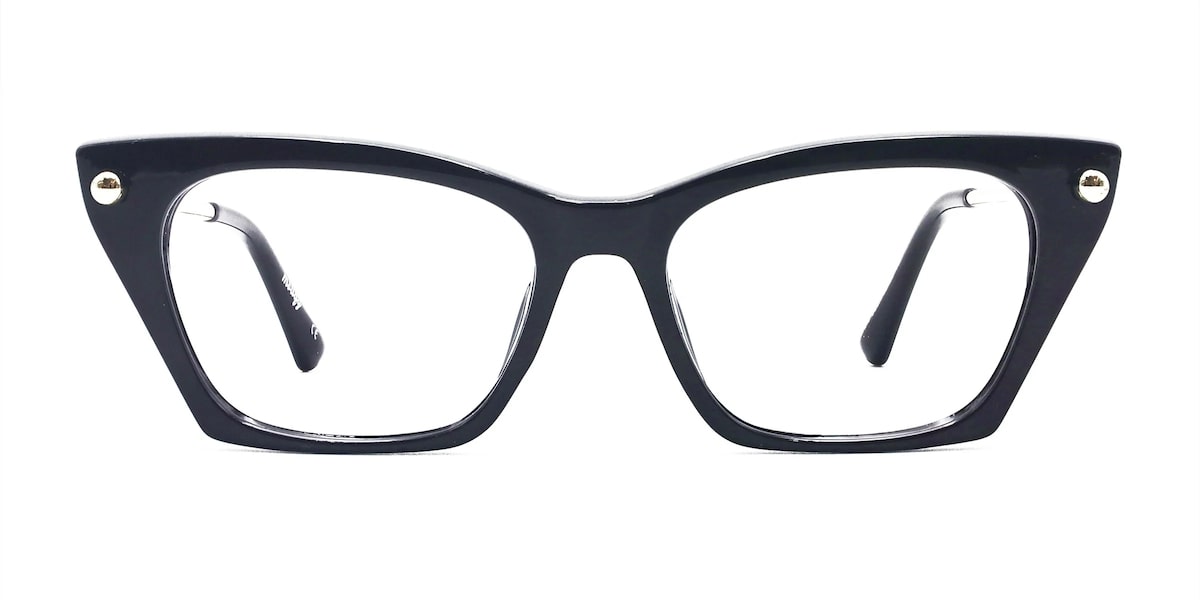 Choose eyewear colors that flatter your gray

Since your gray hair is out and about, don't fear bold colors now. Take advantage of this moment and play with the color spectrum.

As mentioned earlier, gray hair can be your blank canvas. You don't need to worry about colors clashing or washing you out. If you don't know where to start, get into the basics first.

A dash of classic blue with the Anonymous glasses can complete your OOTD effortlessly. It looks timeless and subtle. Plus, if you have blue eyes, this color will make them pop.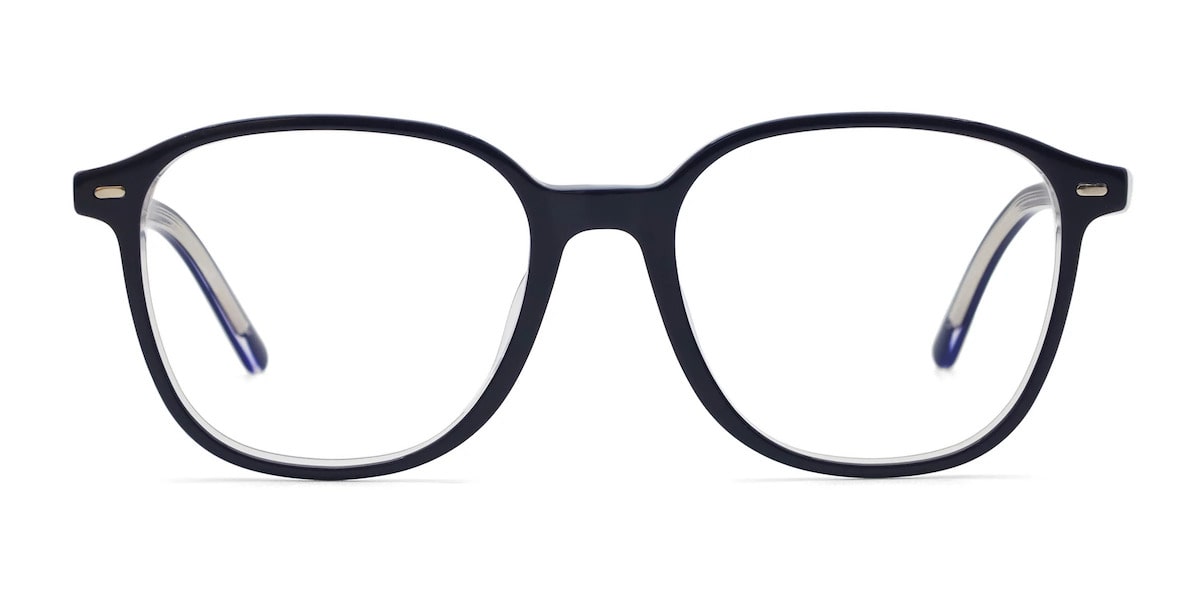 Are we feeling more courageous? Try getting into two-toned looks! Our Dazzling glasses offer that blue-and-white look that can match your hair. It's also a great finishing touch to any outfit.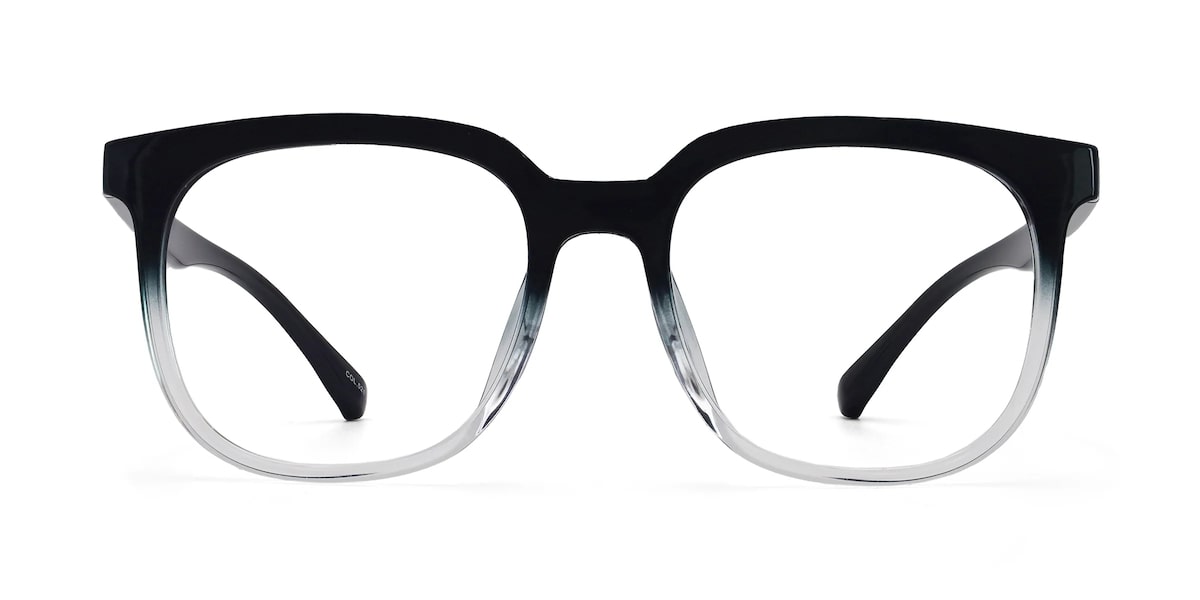 If you want a change of pace, red eyeglasses are the way to go. Something like the June glasses will turn heads anywhere you go. You can even match it with any red accessory you have for that cohesive Vogue-like look.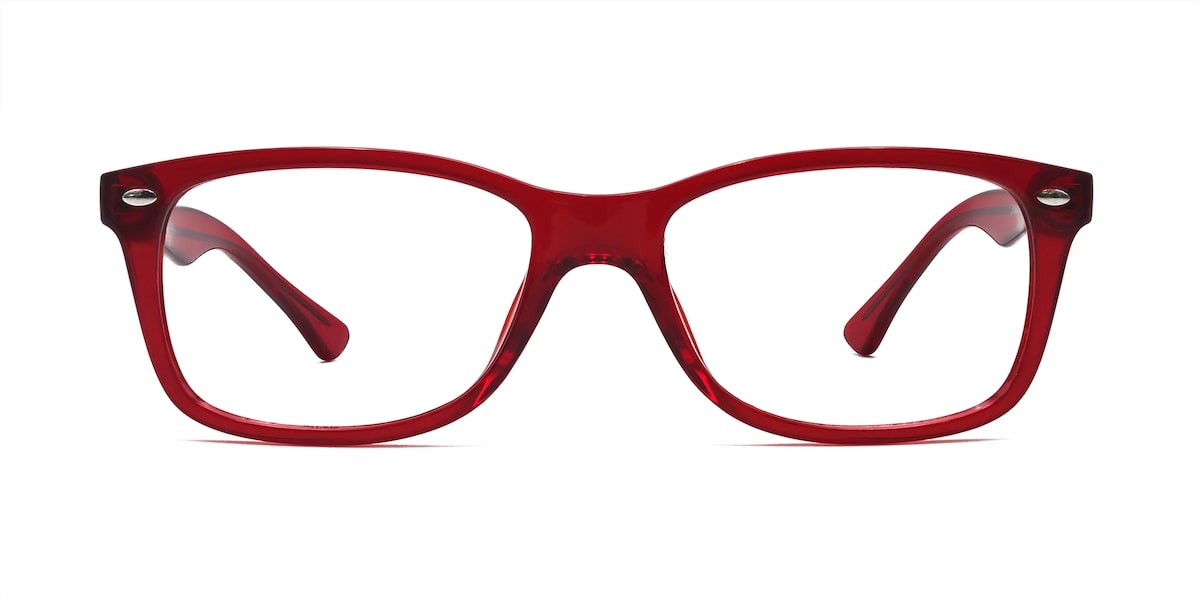 Lastly, tap into your playful side with the Oscar tortoiseshell glasses. It's got rich colors and unpredictable patterns that you'll never get tired of trying more. It might even match the specks of gray in your hair!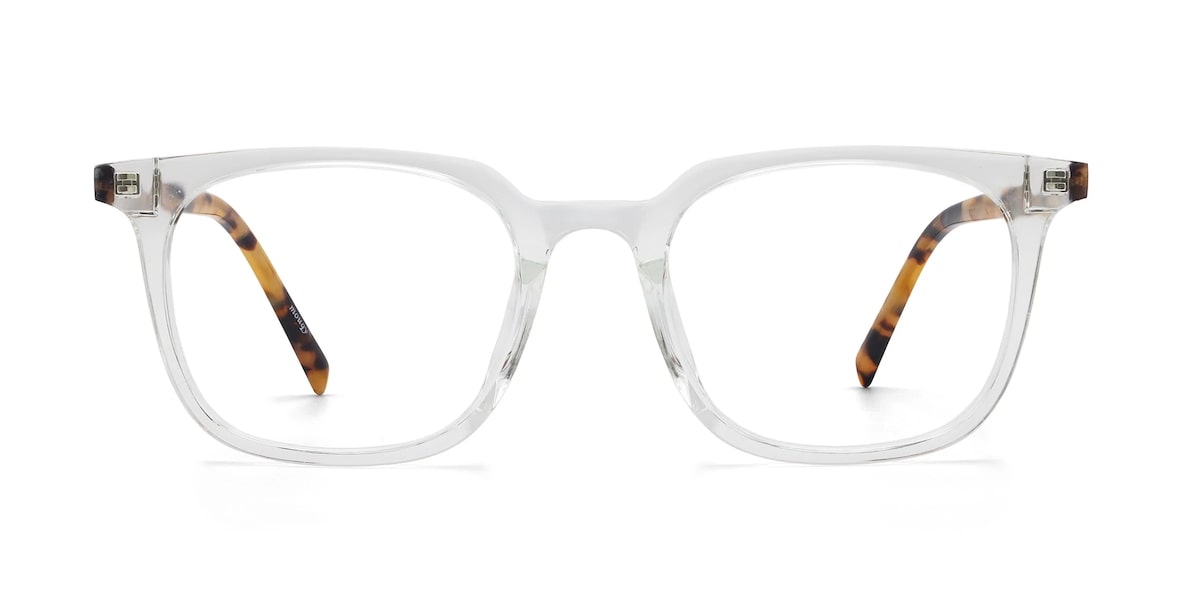 Choose the right material and rim

When you shop for a pair of glasses, you have to make sure that they're made out of the best material. You don't want them breaking on your first few tries.

Look into eyeglasses with acetate frames. These are usually sturdy, lightweight, and can tolerate even the harshest falls. Plus, they come in thousands of colors to match your gray hair.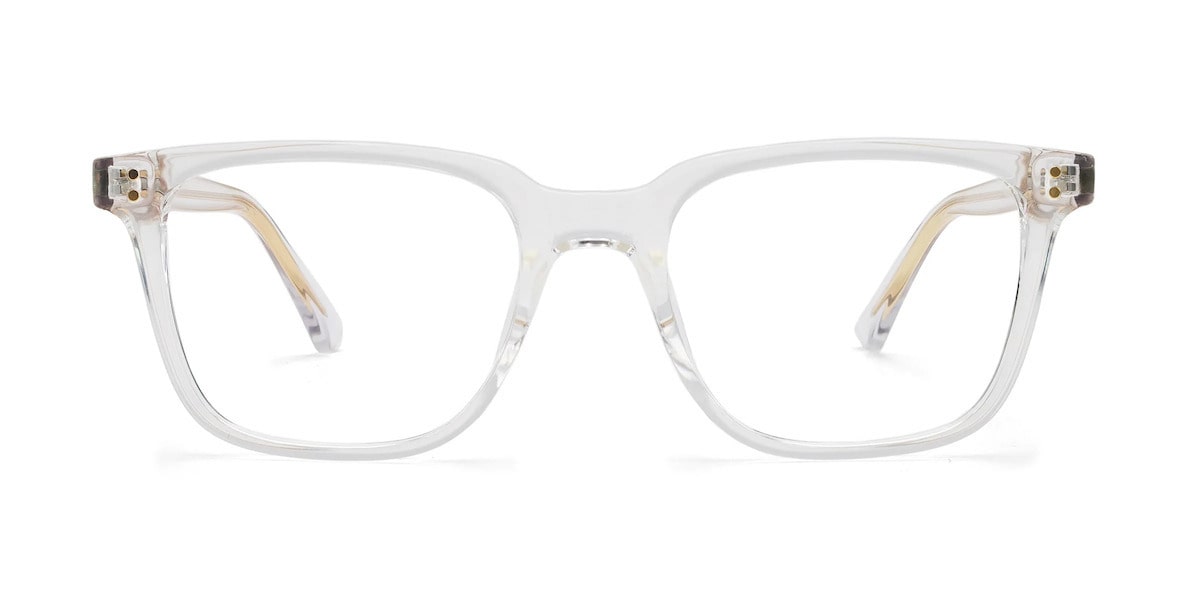 Titanium glasses can be your best bet if you want something more high-end. These are known to be long-lasting and extremely lightweight.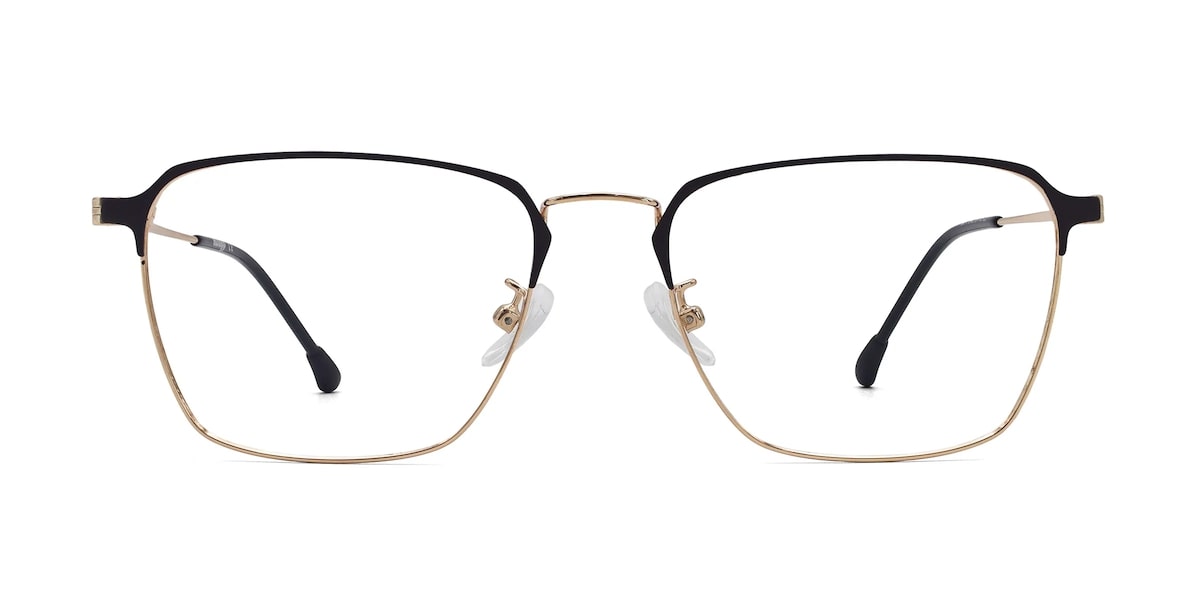 As for the rim, we recommend that you stay away from rimless glasses. They don't have frames to enhance your face and can make you look older than you really are. Instead, try out full-rim glasses with thin or thick frames.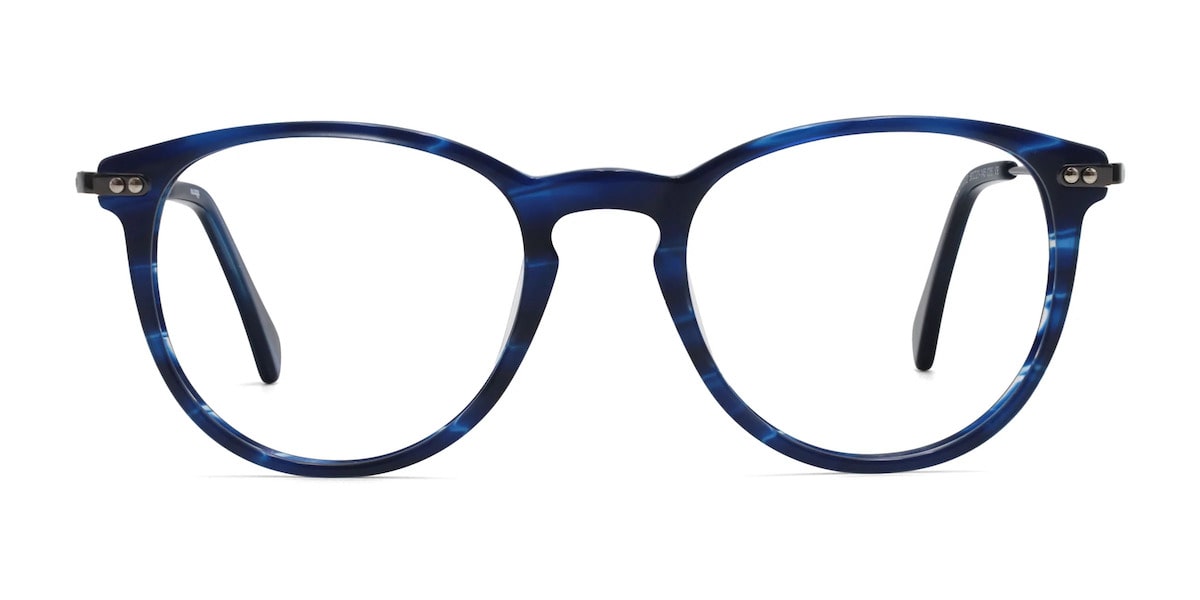 Gray hair is an excuse to experiment with style
Having gray hair doesn't mean it's the end of your fashion endeavors. On the contrary, it opens the opportunity for you to have fun.

It's all about experimenting. Look for the styles and colors you want, and stick to the choices that make you happy. This fashion tip isn't only for selecting your next pair of glasses and your following milestones in life.