You've probably heard of the classic browline frame style if you enjoy donning a good pair of glasses to accessorize your look.

Whatever your face shape, there's a browline frame out there for you.

So, let's dive into the world of face shapes and browline glasses to find your perfect match.
Face shape for browline glasses
Do browline glasses fit all face shapes?
Beyond a timeless accessory, browline glasses are versatile enough to flatter different face shapes.

The bold upper frame draws attention to the eyes, while the slimmer lower frame softly balances the facial features.

The different components of browline glasses, such as the bridge, nose pads, temples, and lens shape, all enhance specific face shapes.

For example, a wider bridge can create a more proportionate look for those with a broader nose, while longer temples can elongate a round face shape.

There's a perfect pair of browline glasses for everyone.

The pair for you will complement your unique features and take your fashion game to new heights!

Best browline glasses for oval-shaped faces
In the 1992 film Death Becomes Her, Bruce Willis rocks square browline eyeglasses with a light-colored suit and dark-colored bowtie. Sources: NTV

If you've got an oval face, consider yourself lucky!

With its balanced proportions, oval face shapes are the easiest to work with when it comes to eyewear.

Whether you're into trendy statement frames or classic shapes, almost any pair of glasses will flatter your features.

Plus, you're in good company with some seriously stylish people – from Beyonce to Bruce Willis, some of the most recognizable faces in the world have ovals to thank for their photogenic looks.

When selecting browline glasses, opt for square, rectangular, or geometric shapes.

These frames can help balance your face while adding sharp angles to soft curves. But how do you know which size to choose?

Look no further than your eyes!

Your frames should be as wide as the broadest part of your face, typically around your eyes.

The beautiful combination of gold and black of these Steven frames gives off sophistication and elegance, and the angles at the base perfectly complement an oval face.

Best browline glasses for round-shaped faces
Have you ever wondered if you have a round face shape?

Well, if your face is as long as it is wide, with wider cheekbones and soft angles, then you might be a member of the round face club.

This facial shape has a broad forehead, full, healthy cheeks, a wide jaw, and a rounded chin.

It's a distinctive look that catches attention and is easily recognizable.

Just look at some famous faces of Elle Fanning and Leonardo DiCaprio, and you'll see what we mean.

Contrast is the key to finding the perfect pair of browline specs for your face shape.

Look for styles with solid lines and sharp edges to help balance out the curves of your face. You want to add some definition and angles to the overall shape of your face.

That means choosing rectangular, square, or even cat-eye styles.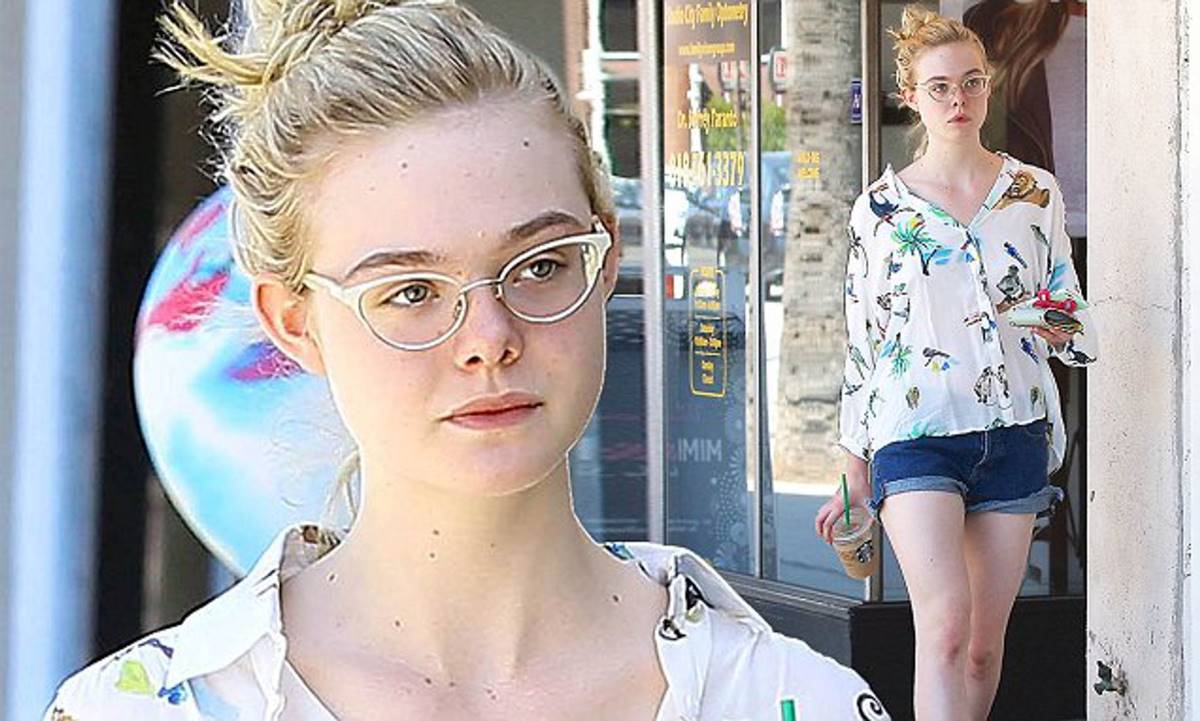 Elle Fanning sports cat-eye browline glasses while wearing an animal print shirt, giving off a cool, casual vibe. Source: Daily Mail UK

With a cat-eye style perfect for round faces, Mouqy's Fair glasses are great for everyday wear and all occasions.

Best browline glasses for square-shaped faces
Perfectly even proportions make a square face distinct.

Square-faced people typically boast cheekbones, foreheads, and jawlines all the same width – creating that boxy, angular look that's just so striking.

And let's not forget about the jawline, which is prominent and flat at the bottom of the face.

Some Hollywood stars have square faces – think Angelina Jolie and Matt Bomer, for starters.

The best browline eyeglasses for square-shaped faces are rounded, thinner frames that are wider than the face.

Aside from giving off a balanced and harmonious appearance, they also help soften the face's hard angles.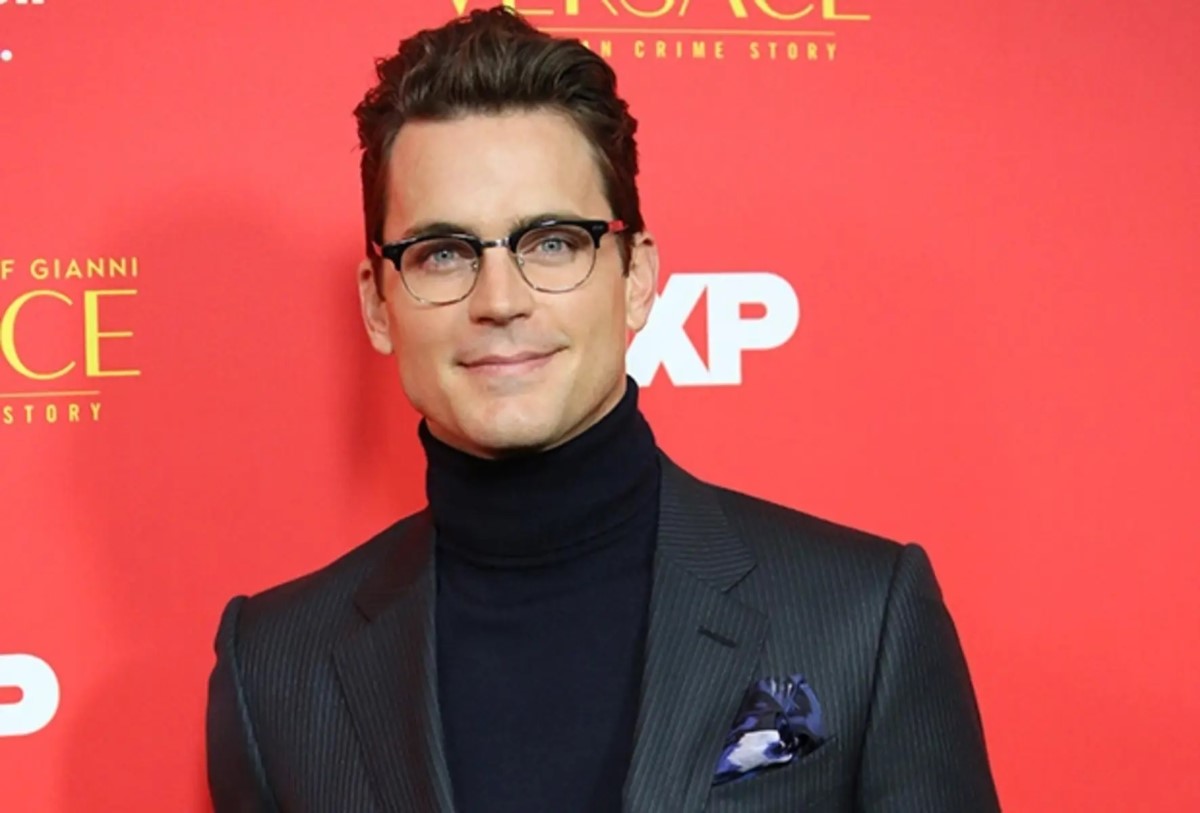 Matt Bomer dons rounded browline specs, a black turtleneck top, and a dark gray coat at an event. Source: Insider

Strong and sleek, the Timber eyeglasses by Mouqy are versatile.

Dressing up and down won't be a challenge wearing these frames. The rounded base brings some softness to the hard angles on square-shaped faces.

Best browline glasses for heart-shaped faces
To spot a heart-shaped face, look for a broad forehead, high cheekbones, and a more pointed chin.

Some people with heart-shaped faces have a widow's peak (a V-shaped extension at the center of the hairline), but that's not a requirement.

Two famous examples of those with striking heart-shaped faces are Gal Gadot and Nick Jonas.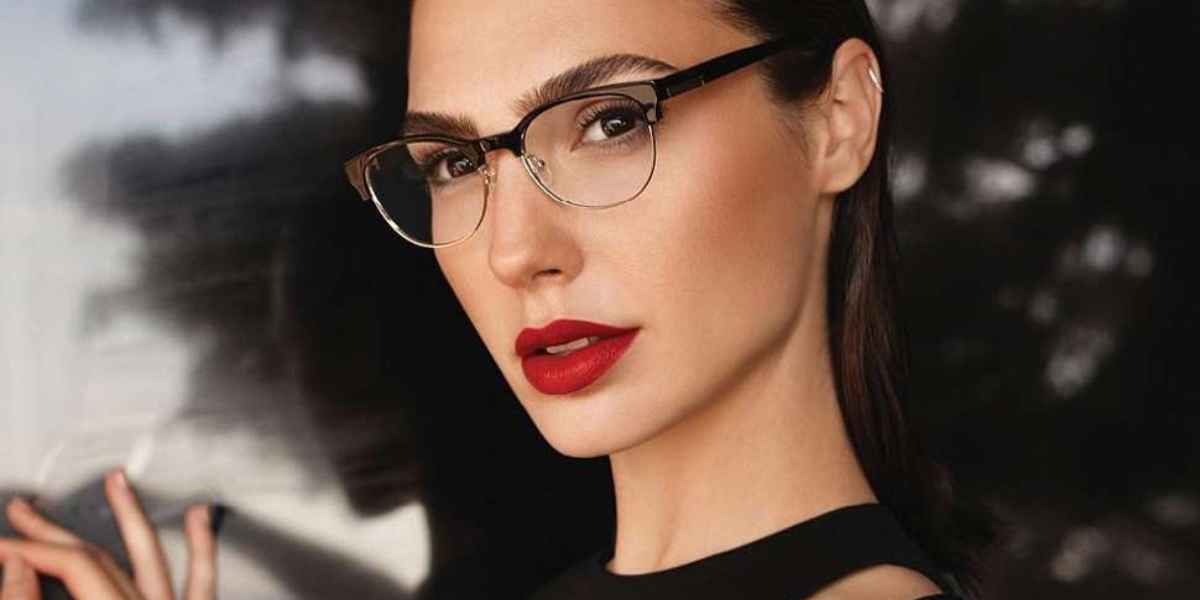 Going for a classic look, Gal Gadot wears round-based browline frames with red lips, muted makeup, and perfect eyebrows. Source: Preview

Do you have a heart-shaped face?

You can easily balance out the varying widths of your face with some clever frame choices.

Look for browline frames that play with proportions, such as ones that extend slightly wider than your forehead or have a more rounded base.

These options will accentuate your angles and highlight your best features.

Mouqy's Ellington frames feature a timeless design with modern functionality.

The rounded base of these specs accentuates the angles in a heart-shaped face.

Best browline glasses for diamond-shaped faces
If your face is diamond-shaped, you've hit the jackpot in the rarest of face types.

These faces typically have high cheekbones and tend to be longer than wider.

The width of the forehead is similar to that of the jawline.

You'll also find that your face has sharper, more angular features that really stand out.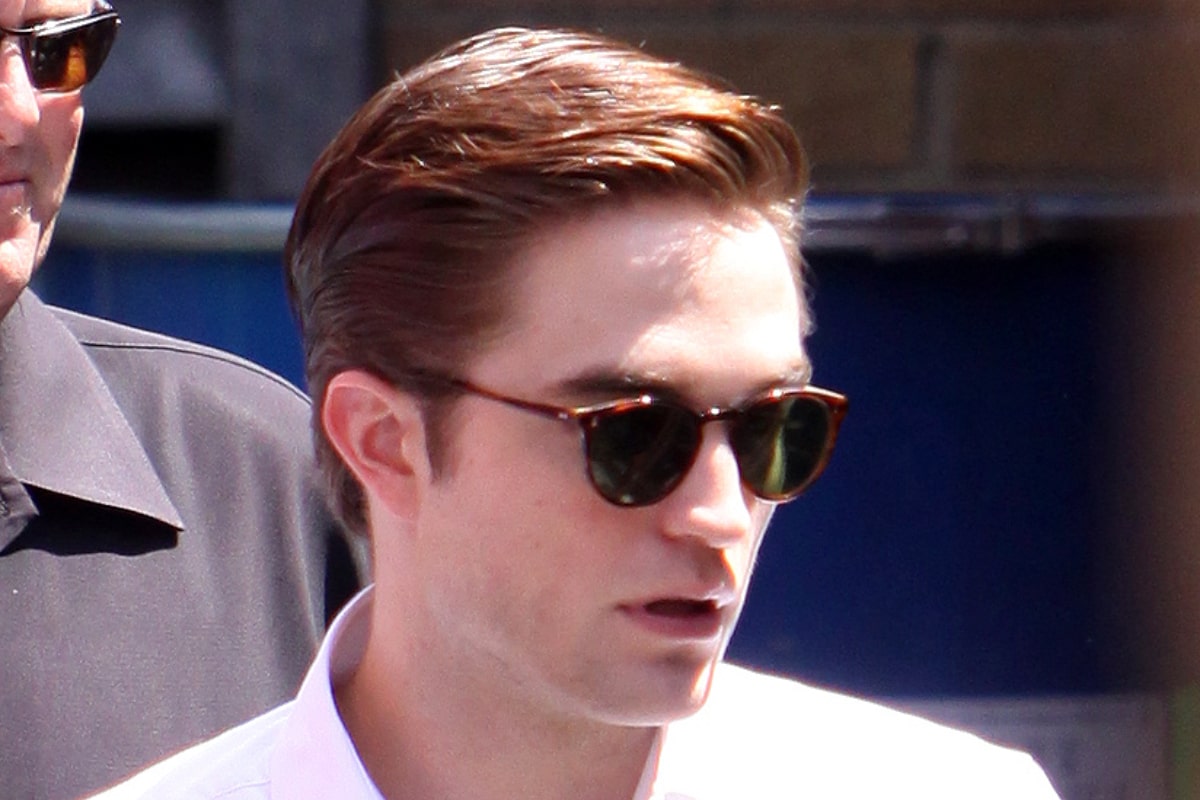 Robert Pattinson's browline glasses complement his cheekbones. Source: Thinking of Rob

You have a lot of options when it comes to trying out different browline glasses if you have a diamond-shaped face.

You can rock most frames easily, but to make your features pop, try out those that showcase your glorious cheekbones.

These Dawn browline frames bring an effortlessly serious and stylish look. Moreover, they highlight the cheekbones – perfect for someone with a diamond face shape.

Best browline glasses for triangle-shaped faces
Did you know there are two types of triangular faces?

There's the regular triangle, which has a narrow forehead and a wide jawline, and then there's the inverted triangle, which has a broad forehead and a pointy chin.

You might recognize these face shapes from famous people like Rashida Jones and Ian Somerhalder.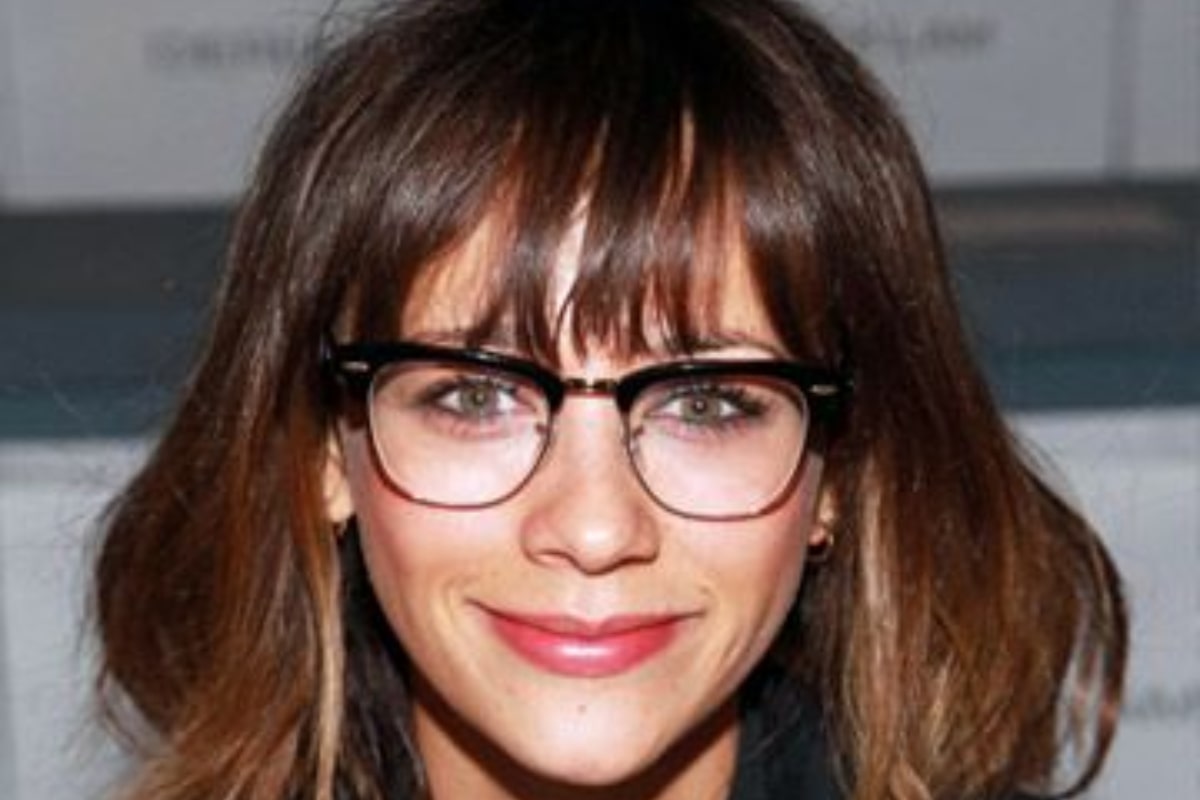 Rashida Jones wears browline specs with rounded bottoms that suit her inverted triangle face shape. Source: Total Beauty

For those with a regular triangle face, look for browline specs that add width to your forehead to balance your beautiful features.

Steer clear of narrow circular frames – these are more suitable for a reverse-triangle face shape.

Brainy by Mouqy has curved bases, which ideally suit inverted triangle-shaped faces. Moreover, these frames are true to their name – they make the wearer look intelligent.

There's a pair of browline glasses for everyone
You don't need to be a fashion guru to rock a pair of browline glasses.

They're fashionable, functional, and perfect for enhancing those beautiful facial features.

Remember, there's an ideal pair of browline glasses for everyone. Experiment with different shapes, colors, and sizes to find your ideal fit.

With the right pair of browline glasses, you'll feel confident, stylish, and ready to conquer the world!

Use the virtual try-on tool to see if these Mouqy browline frames suit you.