For those of you with a wider nose bridge, there are a few things you have to consider when picking out glasses.

Since your nose is the most prominent feature on your face, you run the risk of looking like a cartoon character when your eyeglasses don't properly frame and proportion it.

Don't fret though, because we're here to help you take the guesswork out of choosing the right pair. In this article, we'll talk about a few factors that affect your eyewear selection and share a few tips on how to find the most flattering glasses for you. Let's get into it!
1. Determine your face shape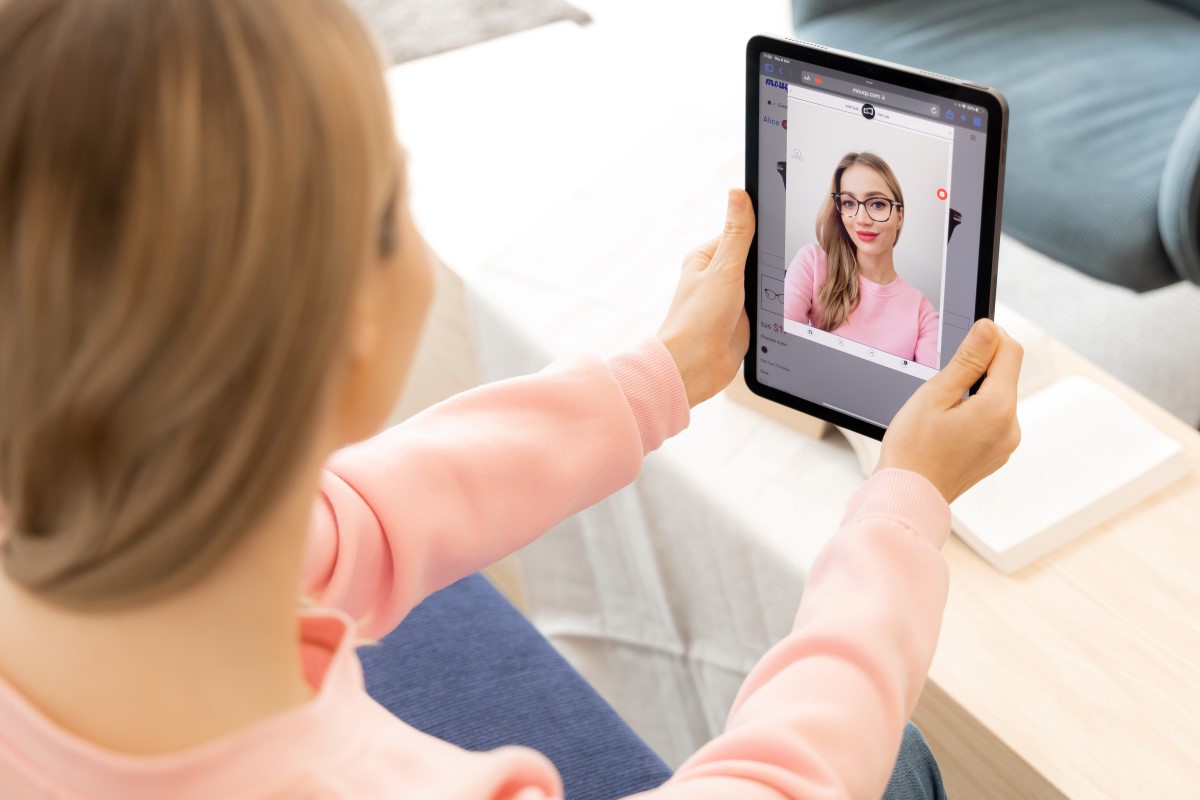 Determining your face shape is the biggest key to knowing which styles will suit you.

Out of all the factors that affect how a pair of glasses will look on you, your face shape is the most important one. Face shapes fall into six categories:


The shape of your face dictates the type of glasses you should wear for the most balanced, flattering look. For example, if you have an oval face and wear round glasses, they may look like they're sitting too far back on your face and won't flatter your face.

Hence, you should figure out your face shape first to help you narrow down options for a wider nose bridge.

Another decisive factor is your eyebrow shape. Thicker frames are great for those with thin eyebrows, while thin frames look good on people with more prominent eyebrows. Also, the frame shape should follow the curve of your eyebrows for the best fit.

2. Try larger frames to balance out a wider nose
Frame size is a crucial element to consider when looking for the perfect pair of glasses. It determines how well your glasses fit on your face, which can make or break its overall look.

Generally speaking, people with smaller faces should opt for smaller frames in order to avoid emphasizing their face size. On the other hand, large faces tend to suit larger-sized frames better since they help elongate their structure.

The latter rule applies to people with a wider nose bridge, which means bigger frames are the way to go. They contrast with your nose and draw attention away from it, helping your nose to appear smaller.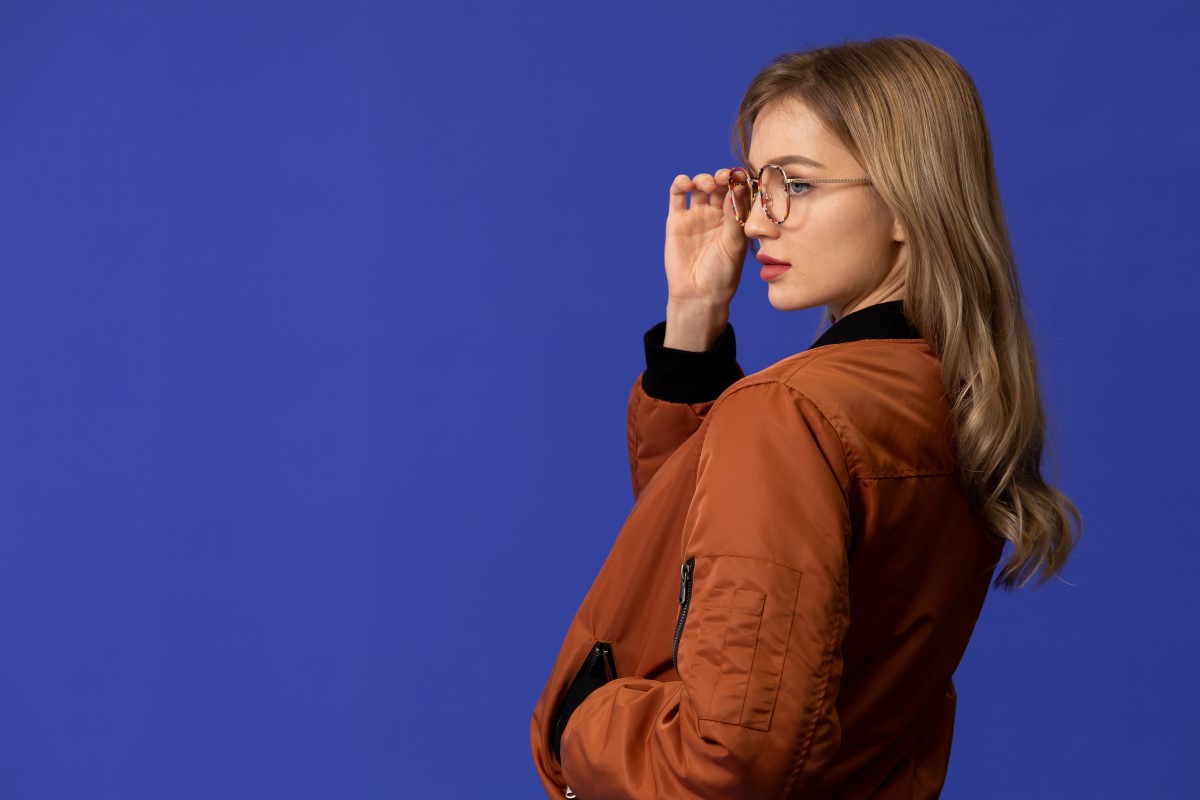 Bigger or smaller frames? That depends on the size of your face.

To make sure your frames are just the right size for you, here are three rules to follow:

Your frames aren't wider than your face at the temples (the long arms that allow your glasses to sit on your ears).

The top of your frames aren't higher than the top of your brow line.

The bottom edges of your frames don't touch your cheeks (otherwise it can be uncomfortable and may cause your glasses to move when you turn your head).
3. Opt for a keyhole-shaped bridge
The shape of the bridge on your glasses also matters, and these are the two main shapes:

Keyhole bridge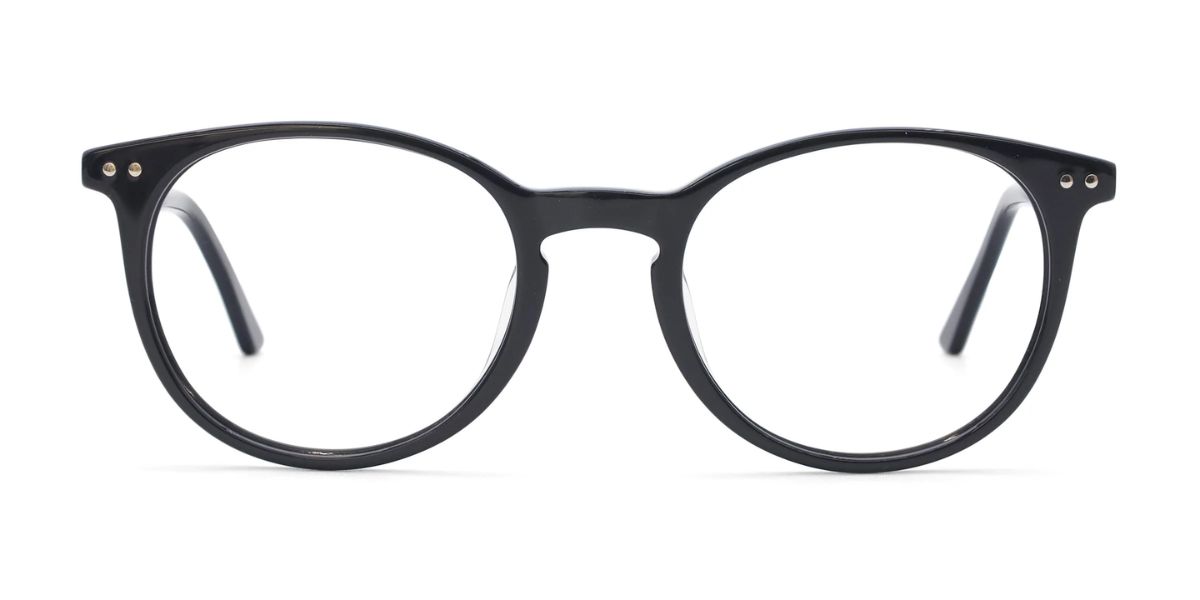 A keyhole bridge looks like the one we have on our
Mate frames
.

A keyhole bridge is characterized by the small rounded gaps at the bridge connecting both lenses. It's a more vintage style, and since there's an extra gap, it's more flattering for a wider nose bridge. This is because it gives the illusion of more space between your glasses and your nose.

Be sure to check out our keyhole bridge glasses collection to browse for more.

Saddle bridge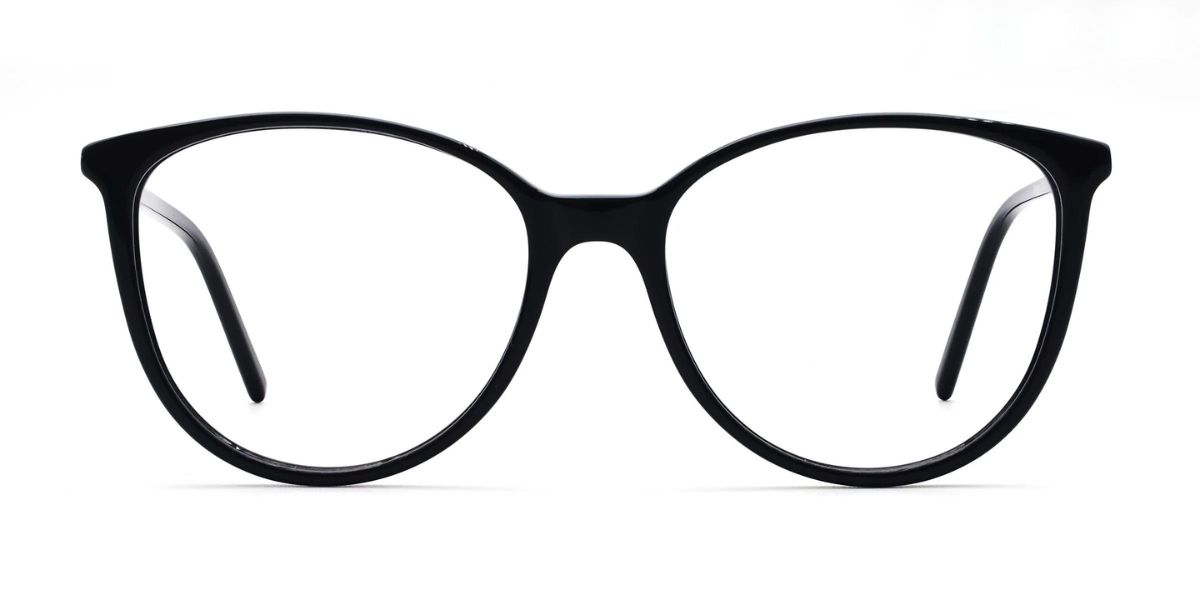 Unlike the keyhole bridge, the saddle bridge doesn't have gaps. Instead, it has a smooth shape that fits snugly on your nose. As a result, it's less ideal for someone with a bigger nose bridge, for the tight fit may accentuate or exaggerate the wideness.

Other factors

The height of your nose bridge also makes a difference. If your nose is on the flat side, you'll need a larger nose pad, which gives a more comfortable and stable fit. If your nose is sharper, then you might need a smaller nose pad instead. Or, just go with a pair with adjustable nose pads and adjust them to fit!

4. Go bold & colorful with frames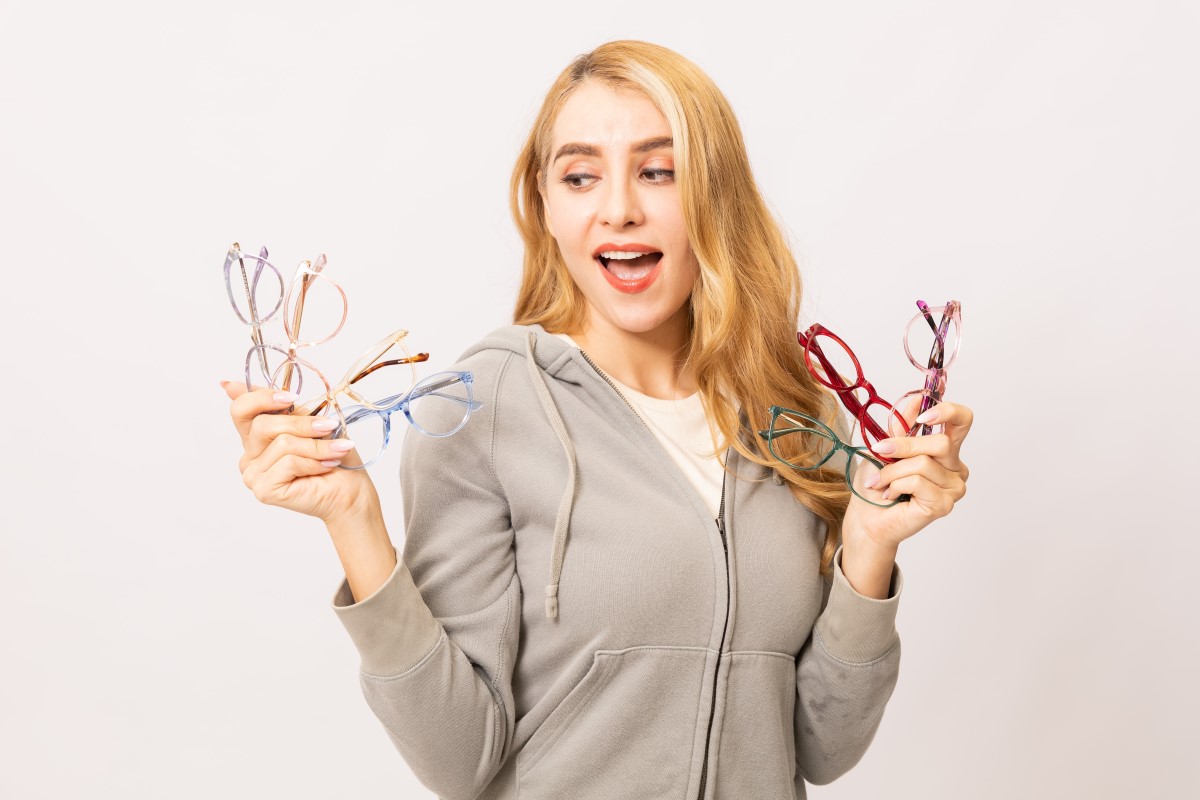 Colorful frames work well for wide nose bridges as it deflects attention from the wideness.

Colorful frames are great for a wider nose bridge. Not only do they make a statement, they also draw attention away from its wideness.

The brighter and bolder the color, the more flattering it is. Neutral color frames or transparent ones tend to emphasize your features, which could make your nose bridge the center of attention and appear bigger. Of course, if that's something you're into, there's no harm in breaking the rules!

For maximum wow factor, you can mix and match colors! Here are a few ways:

Mix monochromatic colors

Mixing different shades of the same color adds depth and interest to the look, which helps you stand out.

Mix complementary colors

Mixing opposite shades (like blue with orange and purple with yellow) gives your look a pop of color and makes a bold statement.

Mix analogous colors

These refer to neighboring colors, like red, orange, and yellow, as well as blue, violet, and purple. Mixing them is an effortless way to create a stylishlook!
Best frame shapes for people with a wider nose bridge
As a rule of thumb, angular frames look best on a wider nose bridge. The sharp angles contrast with your facial features and draw attention away from your more prominent nose. Here are three of the best angular frames to try:

Square frames

This timeless classic never goes out of style and flatters bigger noses, especially when you have a round, oval, or diamond shaped face, as the angles flatter the rounder silhouette of your face.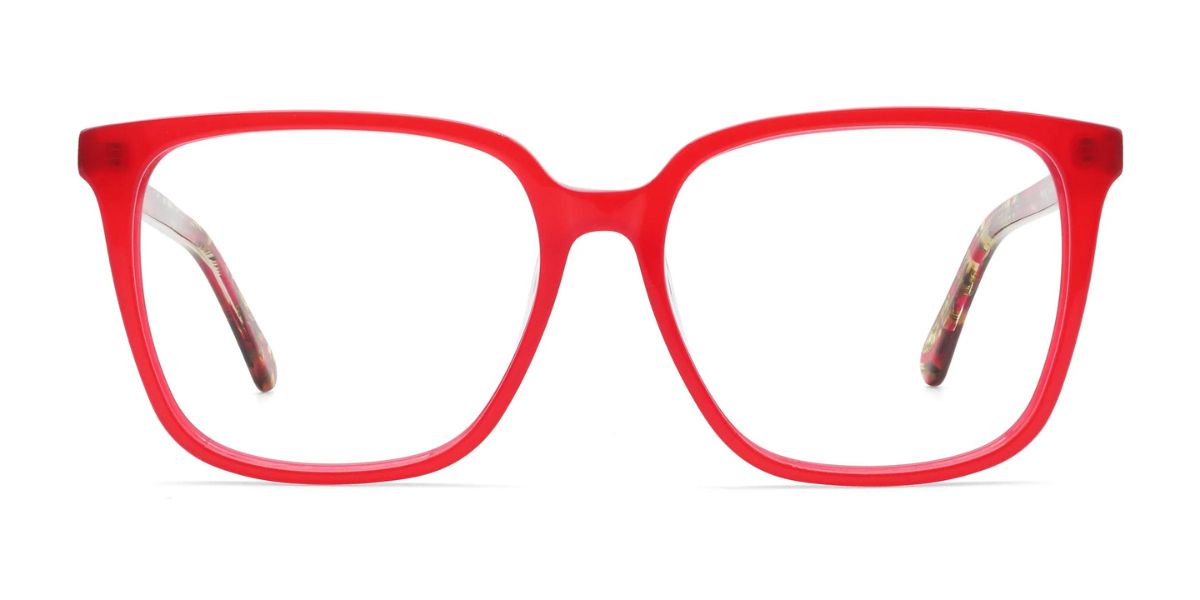 Go bold and bright with a red square frame like
Nora
!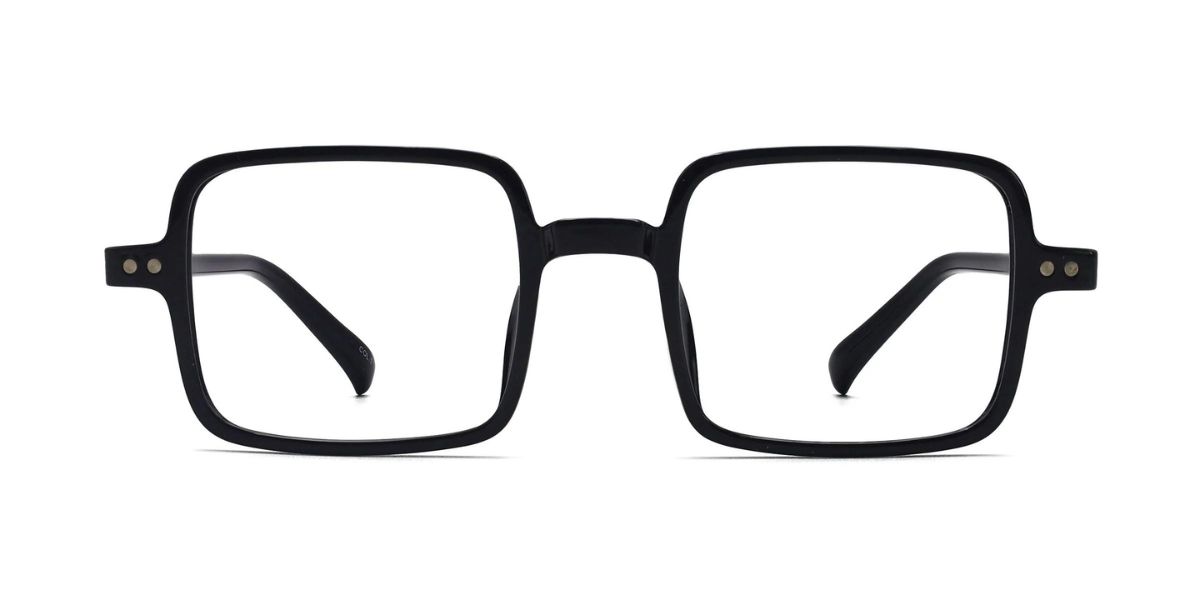 Nerdy is the new cool, so rock these
Comedy
glasses for a unique look.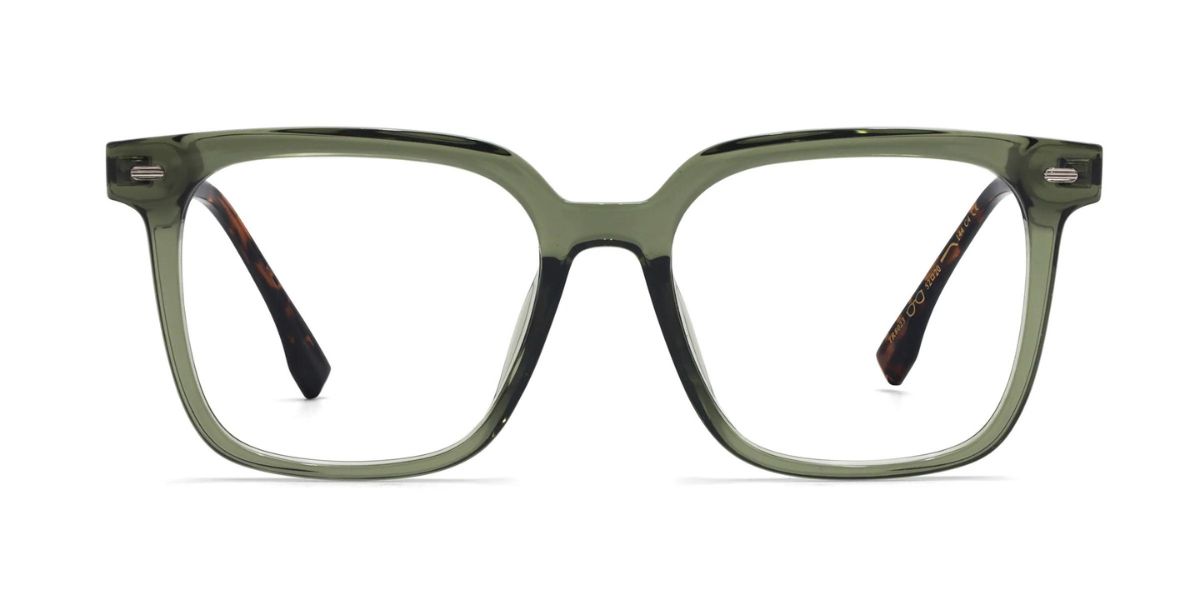 The classic
Hoot
with thick frames is one of the most flattering designs for a wider nose bridge.

Browse our complete square frames collection.

Rectangular frames

This is yet another classic that never goes out of style. They work best on an oval, round, or diamond-shaped face.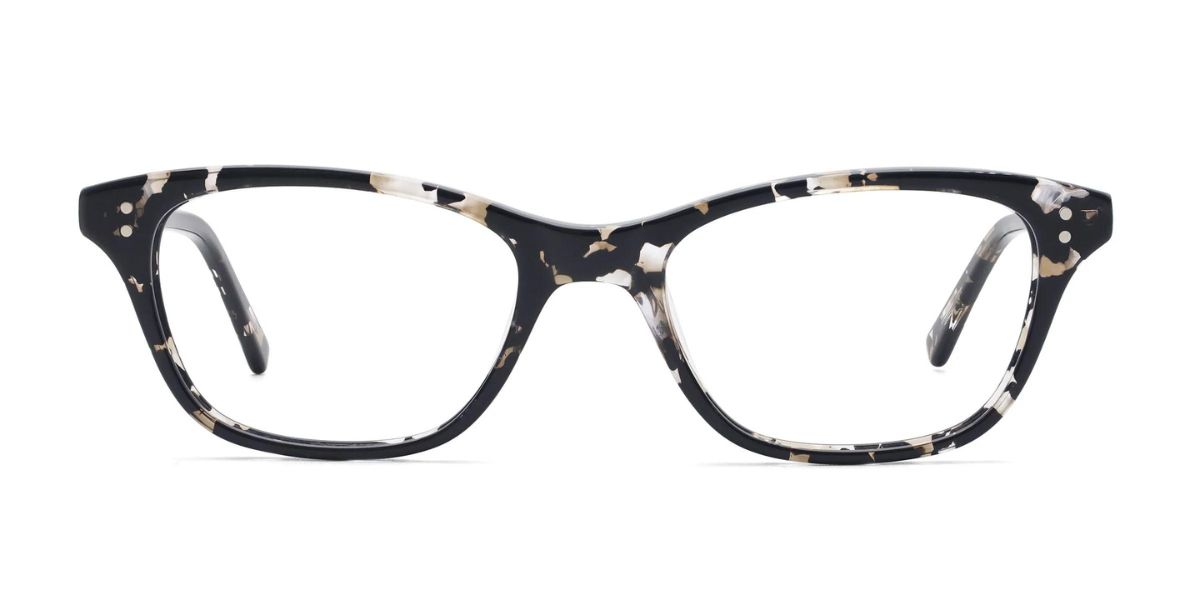 Apart from the shape,
Ian
's unique tortoiseshell design also helps draw attention away from a wider nose bridge.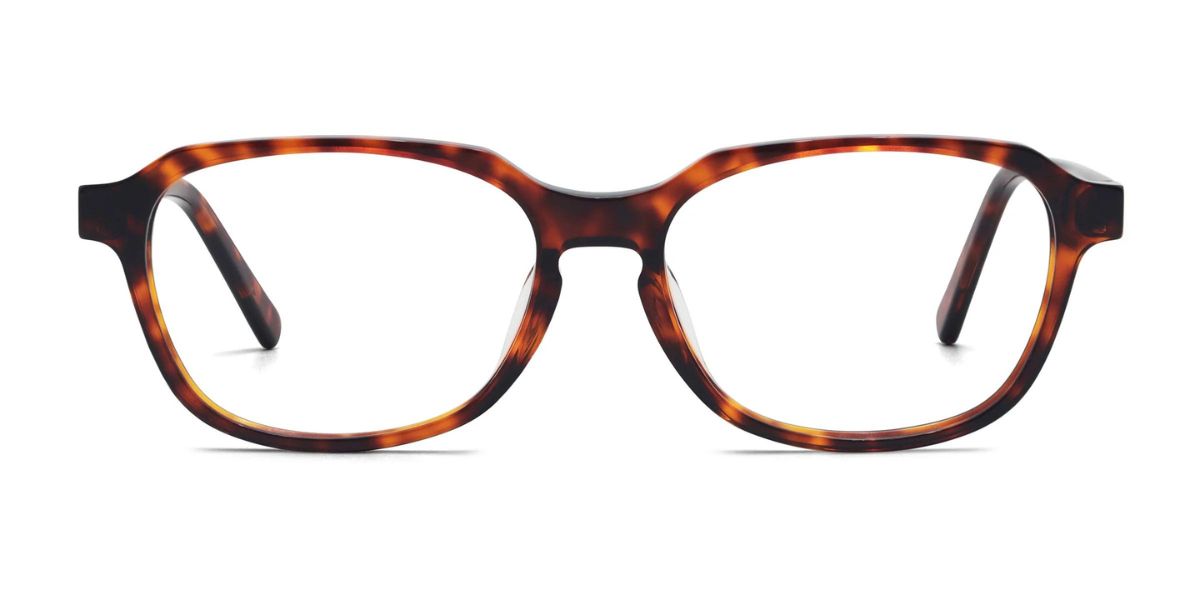 The vintage-inspired
Dan
is the perfect fit for old souls with a wider nose bridge.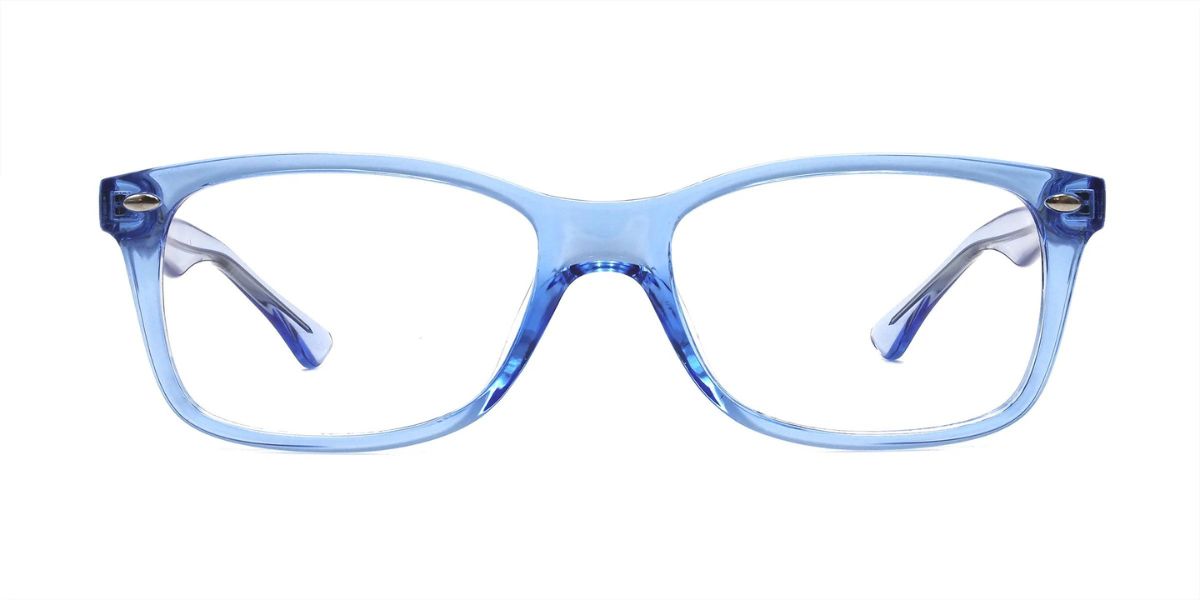 Stand out in the best way possible with
June
and its bright colors and flattering shape.

Want more? See all of our rectangular frames here.

Cat eye frames

The sharp edges on top and rounded bottom give off a vintage and feminine look that makes cat eye frames perfect for the ladies. Go for bolder colors and thicker frames to maximize stylishness and flatter your face structure!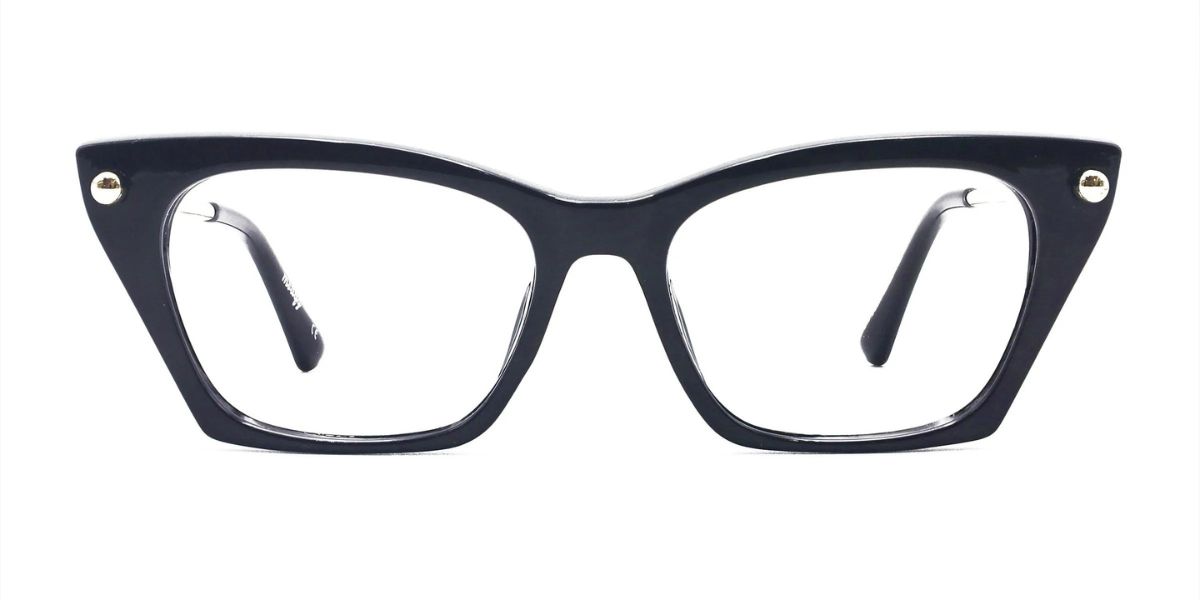 The bold
Deluxe
frame is the cat's meow when it comes to flattering a wider nose bridge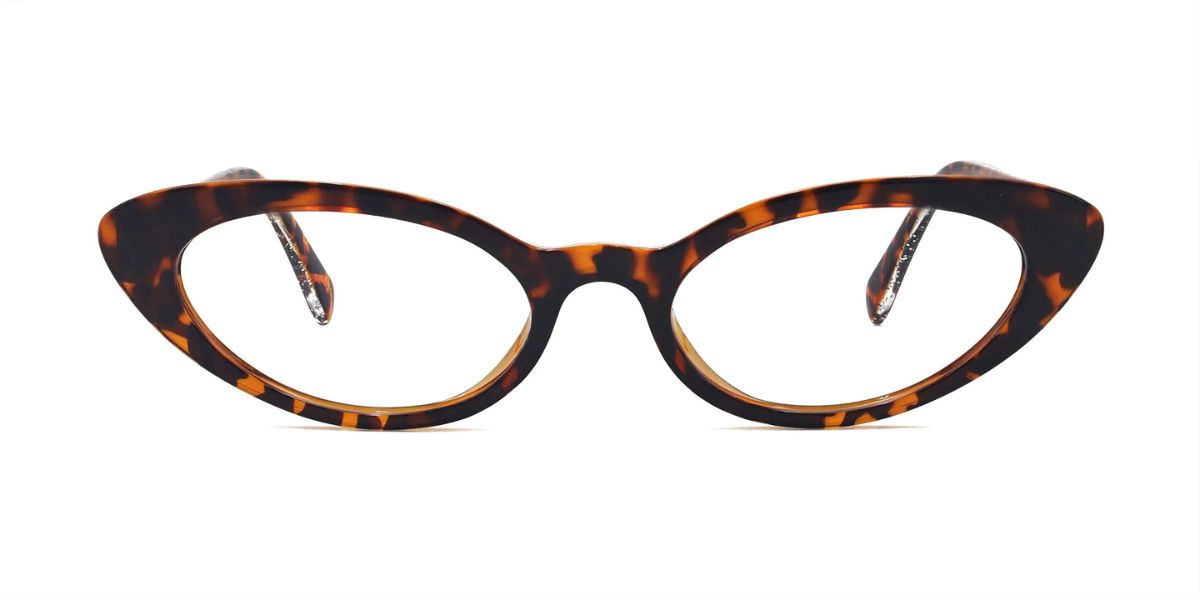 The
Candid
frame with a retro flair is a flattering silhouette for more prominent noses.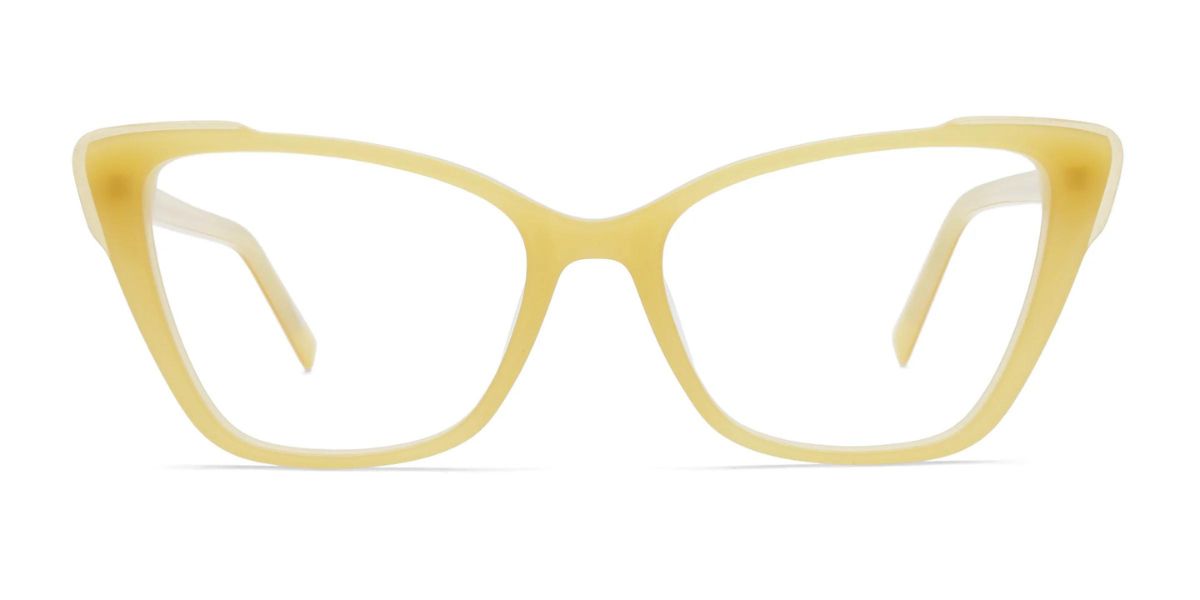 The feline statement
Wink
frames in pastel complement wider nose bridges while adding a stylish spin to every look.

Check out our stylish cat eyes collection!

Exude confidence with the right glasses for your nose
No matter what type of nose bridge or face shape you have, there's a pair of glasses out there for you. Now that you know what type of glasses suit a wider nose bridge, be sure to check out our collection for more designs.

Beyond finding the right pair of glasses to suit our optical and aesthetic needs, we need to remember to care for the very thing that they're used to protect — our eyes. Here are some tips on how to keep your eyes healthy.